Description
Cosmetic Doctors Network will be holding it's first meeting at Hellenic Republic on 24th August 2017.
It is a chance for Cosmetic Doctors to meet up, find out the latest news and techniques in the industry and have a general chin-wag!
To attend you have to be a registered Doctor and a member of the Cosmetic Doctors Network Facebook Group.
On the evening we will have 2 presentations provided by members on recent advances in Cosmetics.
The meeting will be in the 'Penelope' room at Hellenic Republic. Arrive at 6:30pm for drinks. Food will start at 7:00pm and the meeting will conclude at 9:00pm.
There is a 3 course set menu on the evening for $59 each (shown below)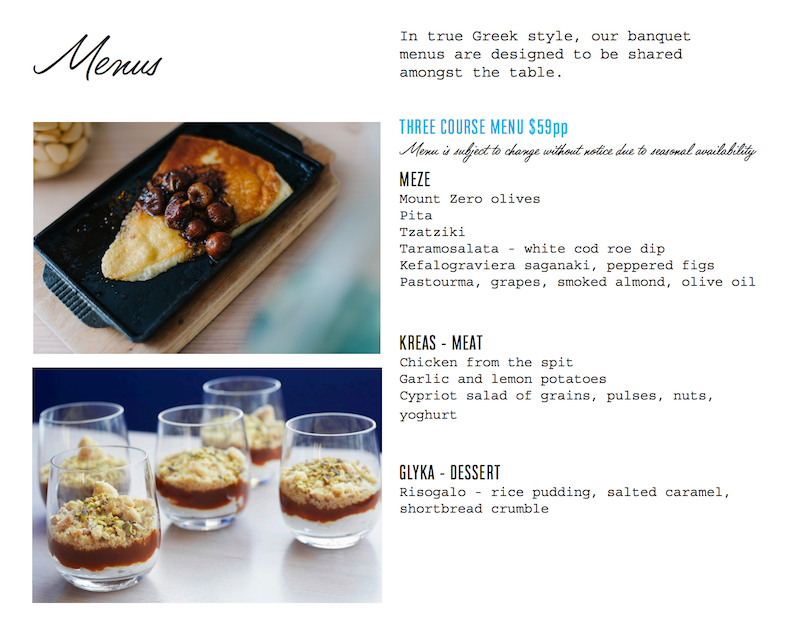 Come along!