Description
Whether you've got a million-pound business idea, are itching to switch careers or simply want some inspiration from the best minds in business, technology, beauty and celebrity, then join us at Cosmopolitan's first ever Self Made Careers Summit in association with Very.co.uk on Saturday 22nd April.
FEATURING
Farrah Storr, Editor-in-Chief, Cosmopolitan

Magazine

Olivia Palermo, Model & Fashion Influencer
Caroline Flack, TV & Radio Presenter
Katherine Ryan, Comedian
Jessica Knappett, Actress
Alfie Deyes, New Media Creator
Rosie Fortescue, Fashion blogger & jewellery designer
Alice Liveing, Fitness Blogger, Clean Eating Alice
Hugo Taylor, Co-Founder & Creative Director, ​Taylor Morris Eyewear​
Fleur De Force, F

ashion & beauty YouTuber

Laura Jackson & Alice Levine, Broadcasters, authors & cooks
Rob & Paul Forkan, founders, Gandys & Orphans for Orphans
Baroness Michelle Mone OBE, Entrepreneur, Speaker & Mentor
Stina Sanders & Valerie Stark, founders, Huggle
Jen Ronan, head of small business EMEA, Instagram
Louise Pentland, fashion & beauty vlogger
Lisa Hilton, author & historian
Charlotte Knight, founder & creative director, Ciaté
Jess Schuring, founder, Heartcore
Vanessa Sanyauke, founder & CEO, Girls Talk London
Lana Hopkins, CEO & founder, Mon Purse
Jean Queen Donna Ida Thornton, founder, DONNA IDA DENIM
Helena Morrissey,

Chair, Investment Association and Founder, 30% Club

Anna Jones, co-founder, AllBright
Stella Creasy MP
Marcia Kilgore, advisor-at-large, FitFlop, Beauty Pie & Soaper Duper
Alexia Inge, CEO, Cult Beauty
Kristina Karlsson, founder, kikki.K
Sedge Beswick, Managing Director, SEEN Connects
Sophie and Hannah Pycroft - Founders of Spectrum Collections
Simon Jones,

Simon Jones PR

Rosette Pambakian, Vice President of Global Communications and Branding, Tinder
Cosmopolitan will bring you a packed day of celebrity talks; speed networking sessions and interactive workshops all dedicated to empowering you to achieve your #careergoals. You'll be able select the sessions and speakers most relevant to you, tailoring your day to get the most out of our top speaker line-up*. There'll also be styling advice from Very & Cosmopolitan's Fashion team, delicious food, a drinks reception, FREE goodie bags worth over £100, personalised card holders from Mon Purse and much more.
Highlights of the day include:
Make me famous: the power of social media to launch a million pound brand. Hear from social media superstars such as Louise Pentland and Clean Eating Alice who've used their online profile to launch a successful business venture.
Flourish after failure. Let's be honest we've all f**ked up at some point. Hear those who've bounced back (and then some) tell us to how build resilience and stay positive in the face of career catastrophes.
Career flips: how to successfully upcycle your job. Changing industries can be daunting; our panel will share personal experiences of their successful switches to help you take the plunge. Whether it's going for that top job – or changing industries all together.
The funding formula – great advice from people who really know. Coming up with a million-pound business idea is the easy bit, but securing the all-important funding to turn the idea into reality is trickier. Get the inside track from our experts.
Speed networking workshop - The summit will end with two hours of cocktails and power-talking with everyone you've met and heard from that day. But first – learn how it's done from those who network for a living.
*Sessions and speakers may subject to change*
Want to start a career in fashion?
Whether you're an aspiring fashion designer, writer, fashion marketer or just desperate to break into the world of style, guests at the Self Made summit will also get the chance to win an internship at Very and Cosmopolitan. Come armed with your CV and your new career could start right here.
PLUS – The Pitch Palace. Got a great idea already? Sign up to our pitch palace for the opportunity to showcase your business idea to our panel of expert judges for the chance to WIN a six-month office space at Second Home in central London and be kitted out with the perfect work wardrobe from Very** to match. What more could you need to kick-start your dream enterprise?
Plus, stop by the She Means Business Social Media Advice Bar, powered by Enterprise Nation and Facebook, to meet a team of accredited trainers who'll offer free advice on how to best utilise social platforms such as Facebook and Instagram to grow your online presence and boost your brand.
DETAILS
WHEN: Saturday 22nd April, 9.30am - 6.00pm
PRICE £50 + Booking fee
WHERE County Hall, etc.venues, Westminster Bridge, London
Featuring: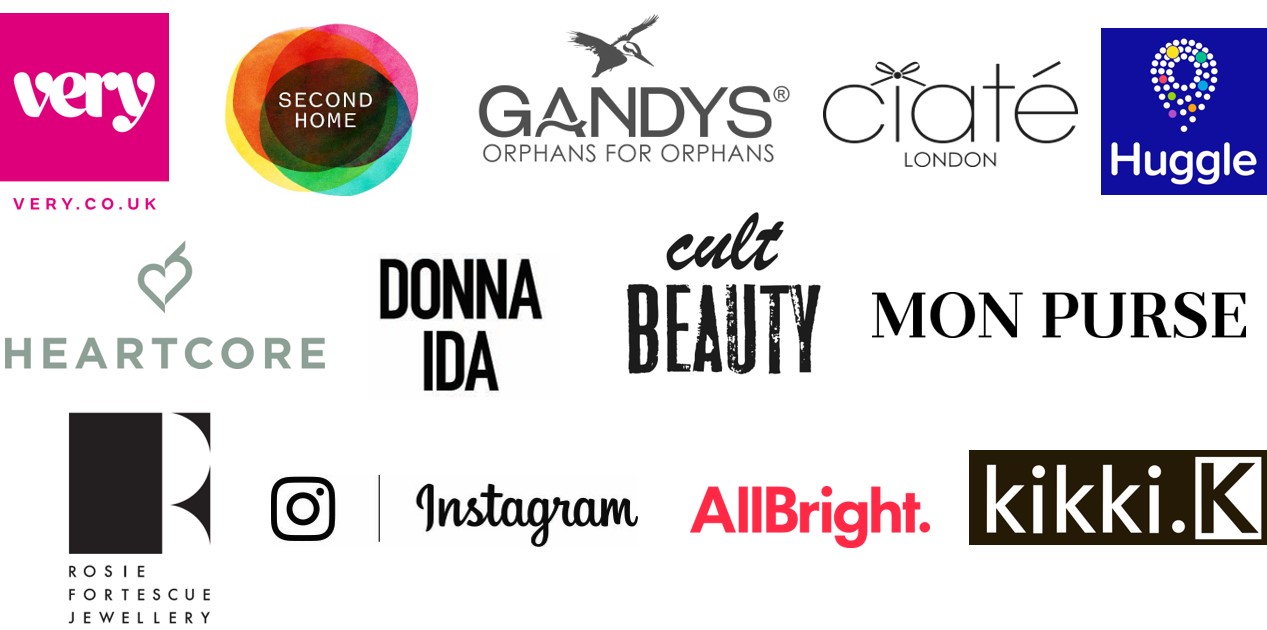 Supporting Partners:

---
Terms & Conditions:
*Purchasers will be sent a form in order to reserve your place at your chosen talks or workshops (places are allocated on a first come, first served basis and are subject to availability). Full instructions on how to sign up for sessions will be sent to your registered email address in due course.
Please note any visitors under the age of 16 will need to be accompanied by a parent or legal guardian in possession of a ticket.
Tickets are sold subject to the Organiser's right to alter or vary the programme right up to and including the day of the Event due to events or circumstances beyond their control without being obliged to refund monies or exchange Tickets.
It is the responsibility of the Ticket holder to check the website for the very latest information and/or to check on arrival at the Event. If changes are made to any scheduled timings the Organiser will inform the Ticket holders as soon as they can. The Organiser is under no obligation to offer refunds on these changes.
Internship programme terms and conditions apply. Please note the internship with Very will take place at their Liverpool office. Please be advised, if successful in securing this position, you may be required to undertake a credit, CIFAS and CRB check
**Winners will be provided with a prize fund to the value of £500 to spend online at Very.co.uk