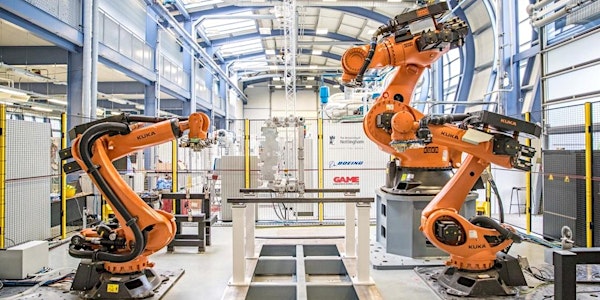 Cost Estimation Framework using MATLAB/Simulink
In this sixth Manufacturing Technical Masterclass, we are delighted to present on the latest innovation in effective cost modelling
About this event
The Institute for Advanced Manufacturing (IfAM), part of the University of Nottingham is delighted to launch a new weekly series of 30 minute online Manufacturing Technical Masterclass webinars.
IfAM encompasses a multidisciplinary team of established academics in their respective fields in the UK and at our campuses in Malaysia and China. This provides the foundation needed for research and world-leading facilities to encourage the development of new technologies and systems for production of high-value products within the manufacturing sector. IfAM is dedicated to supporting UK manufacturing to revitalise the British economy through innovation and collaboration.
These Masterclasses are free to attend and are delivered by our world leading manufacturing experts, providing insight and knowledge into the latest sector innovation. The sessions are designed for technical design, mechanical, or manufacturing engineers and managers within UK manufacturing and engineering businesses.
In our sixth Masterclass, we will be detailing the latest scientific advancements from IfAM in effective cost modelling using MATLAB and Simulink. This session will use the aerospace sector as an example, but the findings can be implemented across other manufacturing and engineering sectors.
This talk will:
Present cost methods for costing
Present cost estimation software as well as internal developed (low cost) cost tool to estimate manufacturing/assembly costs of a product
Present case studies performed for GKN Aerospace
This event is part-funded via the European Regional Development Fund and is delivered as part of the Aerospace UP project.