Event Information
Refund policy
Refunds up to 1 day before event
Eventbrite's fee is nonrefundable.
Counselling and Psychiatry Workshops with Professor Mary Boyle, Rachel Freeth, Helen Kewell and Joanna Moncrieff. Organised by PCCS Books.
About this event
PCCS Books are pleased announce a CPD day for counsellors, psychotherapists and mental health workers. The day will feature four workshops (6 hours CPD) from PCCS Books authors who are trainers and experts in their mental health, therapy and psychiatry fields.
Schedule for the day:
9:00 - 9:15 | -Open Zoom Room [Start of Day]-
9.15 | Welcome from PCCS Books
9.30 – 11.00 | Rachel Freeth - Psychiatry and Mental Health: A workshop for counsellors and psychotherapists
11:00 - 11:15 | Break
11.15 –12.45 | Joanna Moncrieff - A Straight Talking Introduction to Psychiatric Drugs
12:45 - 13:30 | Lunch Break
13:30 – 15:00 | Helen Kewell - Living Well and Dying Well: Working therapeutically with an ageing population
15:00 - 15:15 | Break
15:15 – 16:45 | Professor Mary Boyle - The Power Threat Meaning Framework: An alternative to psychiatric diagnosis.
16:45 - 16:50 | Closing Summary
16:50 - 17:00 | -End of Day-
Self-select Fee
To support practitioners in this time of extraordinary circumstances we are offering access to this event for a self-select fee.
The self-select fee is a radical inclusion policy to open learning for all colleagues.
The ticket form will allow you to choose a registration fee for the conference at either £20, £30 or £40. All registrants will have the same access to the conference, there is no additional access for colleagues paying a higher fee. We hope that you will choose a registration fee that reflects your current financial circumstances and allows us to sustain our radical inclusion policy.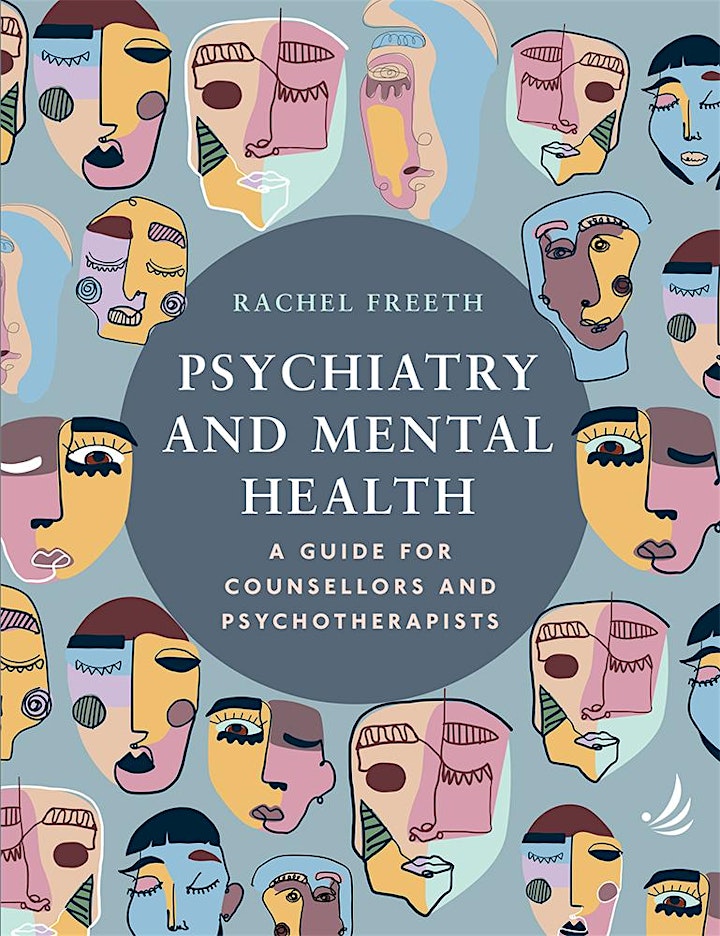 Psychiatry and Mental Health: A workshop for counsellors and psychotherapists - Rachel Freeth
Increasing numbers of clients with complex and / or severe forms of mental distress, or who have been diagnosed with a mental disorder, are seeking counselling. This is either because they struggle to access help from mental health services or because they do not want the kind of help that mental health services typically provide. Yet many counsellors believe they lack the necessary knowledge and skills to work with such people and may even question the value or helpfulness of counselling compared to psychiatric treatments.
This workshop, like the recent book, explores the interface between counselling and psychiatry. It teases out core features of the dominant medical model framework in relation to mental distress, such as the psychiatric diagnosis of mental disorders. It will note some of the key challenges and tensions for counsellors and allied practitioners who do not work from within such a framework, for example, the use of psychiatric language and notions of pathology and abnormality. In particular, this workshop highlights what counsellors may offer that is often not provided by mental health services, at the same time challenging notions (sometimes held within the psychiatric profession), that counselling is either ineffective or unsuitable.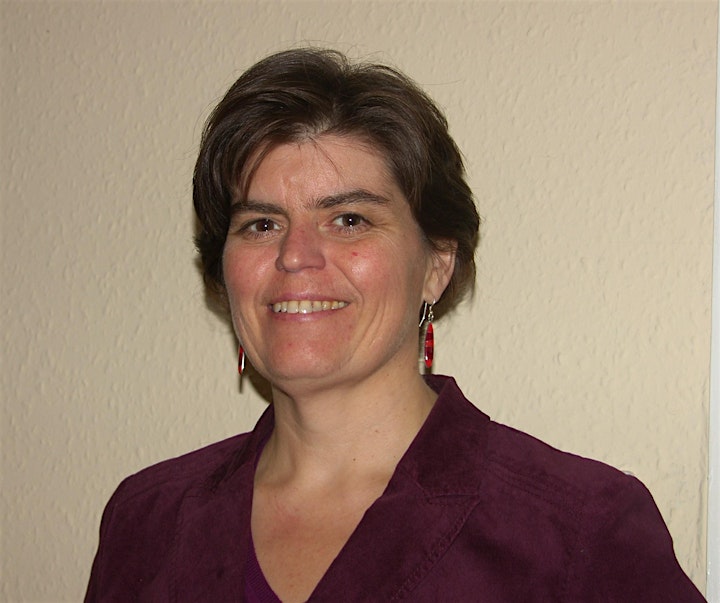 Dr. Rachel Freeth
Rachel Freeth has worked as an NHS psychiatrist for over 25 years, during which time she has worked in a variety of different mental health settings. She currently works as a community psychiatrist in Herefordshire, England. Rachel also trained in person-centred counselling in the late 1990s and has most recently worked as a counsellor in the voluntary sector. For a number of years she has been delivering workshops on subjects related to psychiatry and mental health. Both through delivering training and writing she aims to bridge the different worlds of psychiatry and counselling. See rachelfreeth.com for further details of her publications, including her first book Humanising Psychiatry and Mental Health Care. The challenge of the person-centred approach (2007). Oxford: Radcliffe Publishing.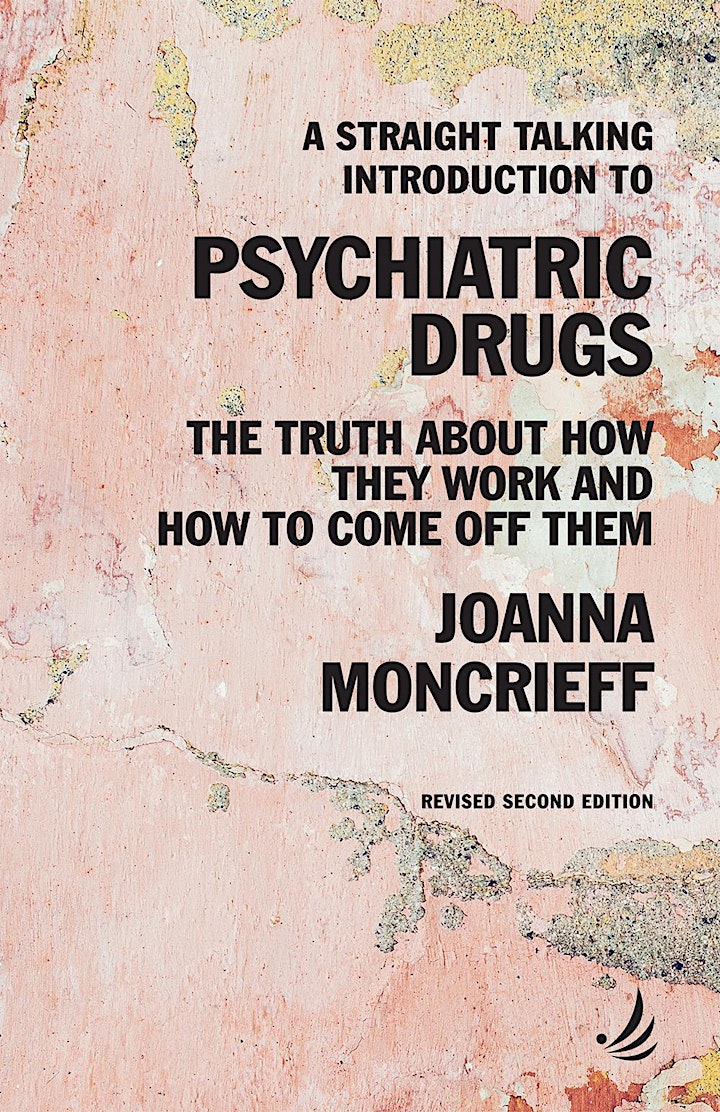 A Straight Talking Introduction to Psychiatric Drugs - Joanna Moncrieff
For decades now we have been told that conditions like depression and anxiety are the result of a chemical imbalance that can be rectified by drugs. Based on the updated second edition of her book, Joanna Moncrieff shows how these ideas about psychiatric drugs are misleading and not supported by evidence. She sets out an alternative framework for understanding what psychiatric drugs do that highlights their ability to change normal brain functions and mental states. This framework explains how drugs affect people overall, and why they produce withdrawal effects. She considers the implications of this analysis for therapy and clinical practice.
Topics to be covered include:
Benefits and harms of psychiatric drugs
Withdrawal from psychiatric drugs
How to discuss drug treatment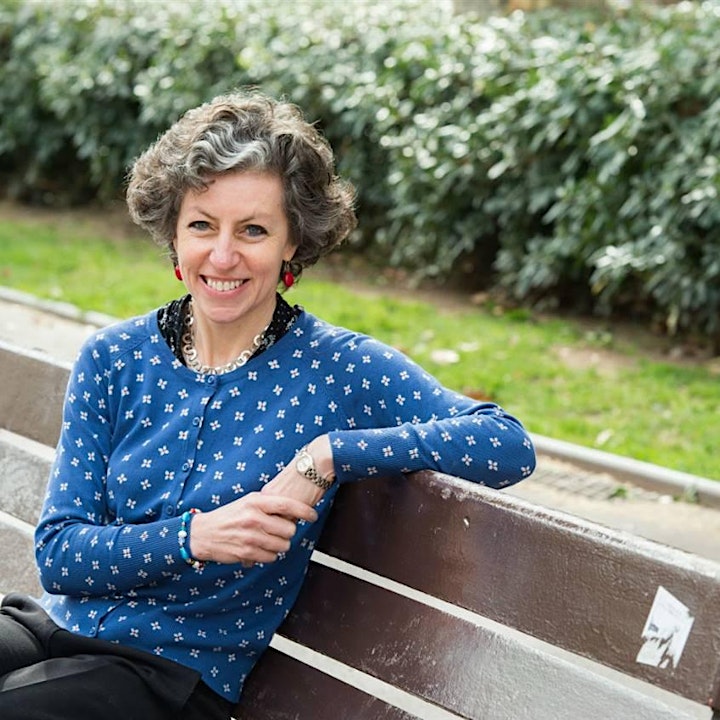 Joanna Moncrieff
Joanna Moncrieff is a Professor of Critical and Social Psychiatry at University College London, and works as a consultant psychiatrist at the North East London Foundation Trust. She has always been uneasy about the use of drugs in psychiatry, and the associated idea that mental disorders are equivalent to medical diseases. In the 1990s she co-founded the Critical Psychiatry Network to link up with other, like-minded psychiatrists. She has been writing about the over-use and misrepresentation of psychiatric drugs since the 1990s and she has also researched and written about the history, politics and philosophy of psychiatry more generally. She is currently leading UK government-funded research on reducing and discontinuing antipsychotic drug treatment (the RADAR study), and collaborating on a study to support antidepressant discontinuation. She is author of numerous papers and her books include A Straight Talking Introduction to Psychiatric Drugs Second edition (PCCS Books), published in September 2020, as well as The Bitterest Pills: The Troubling Story of Antipsychotic Drugs (2013) and The Myth of the Chemical Cure (2009) (Palgrave Macmillan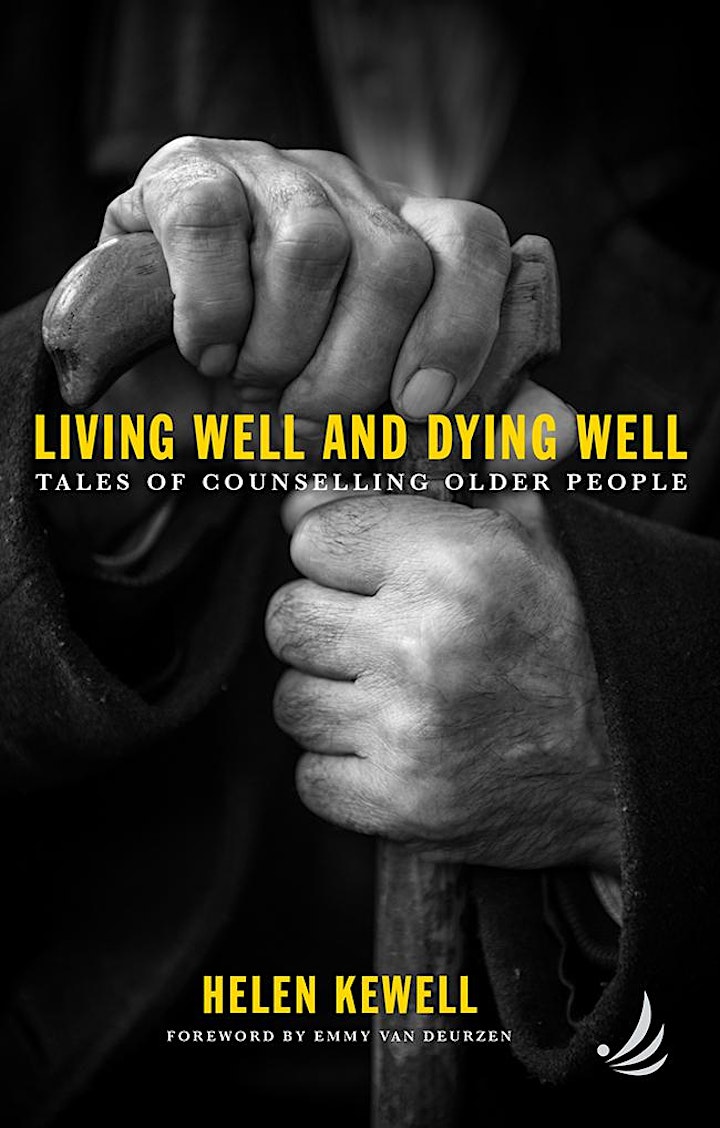 Living Well and Dying Well: Working therapeutically with an ageing population - Helen Kewell
We are living longer than ever before, for many of us that retire at 65 we may still have 30+ years of life to live. Many of us will now live to be centenarians. What do we do with this time? Research has shown that many of us are more contented and resilient in these later years than other age groups, but that for those of us who feel our mental health declining, we are less likely to have access or to access talking therapies. Prior to 2020, 40% of 65+ in GP practices and 60% in care homes are reported as having a mental health problem with only 20% of this age group receiving help via the NHS.
Philosophy and psychology tell us that living well into our final decades is possible when we face the life we have lived with courage and engage firmly in our mortality and find our life's purpose and meaning. These can be fruitful, reflective and empowering years. Counselling with older adults can provide a powerful antidote to homogenous ideas of 'old' and a safe space to explore life and 'self' in a way that fosters growth rather than decline.
This session will explore the socio-political trends that influence this work and the theory and philosophy that can underpin it. It will also highlight the challenges and benefits it presents in clinical practice and discusses the ethical dilemmas it can provoke. All interspersed with accounts from Kewell's own practice as well as signposts to further sources.
The session will cover -
• The social and political trends concerning ageing, and their influence in the therapy room
• An overview of theoretical and philosophical underpinnings of ageing, and its relevance to therapy
• The challenges and benefits of working with older clients
• Clinical and ethical considerations of working with older clients in private practice
Helen Kewell
Helen Kewell is a humanistic counsellor, educator and author with a private counselling practice in Sussex. She specialises in working with older adults and considers this area of psychotherapeutic work to be underrepresented in literature and under-resourced and hopes to continue to promote a wider dialogue on it. Helen is part of the Older People Expert Reference Group for the BACP and previously volunteered with Cruse Beareavement Care as a counsellor, supervisor and trainer.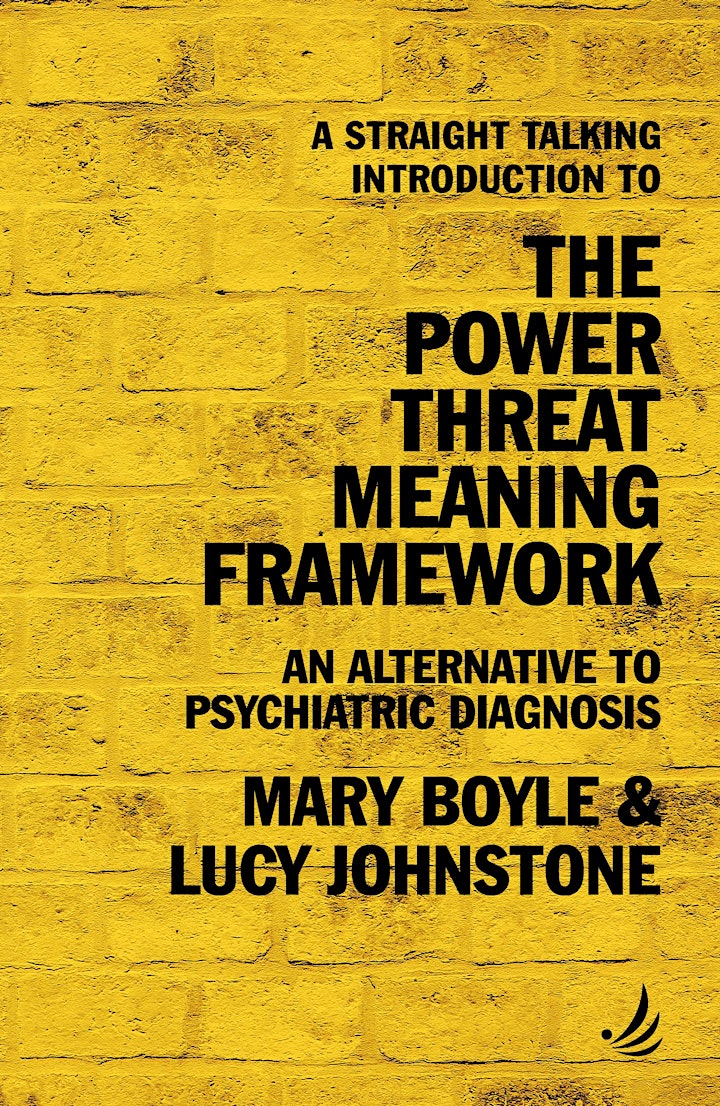 The Power Threat Meaning Framework: An alternative to psychiatric diagnosis. - Professor Mary Boyle
The PTM Framework was launched in 2018. It offers a new non-diagnostic perspective on why people experience a range of distressing emotions and troubled and troubling behaviour. The framework can apply to all of us, not just to people who have had contact with mental health services. It brings together a great deal of evidence about how various forms of power operate in our lives, the kinds of threats that misuses of power can create, how we make sense of these experiences and the many ways we have learned to respond to and survive them. In traditional mental health systems, these 'threat responses' are often called 'symptoms' and their links to misuses of power can be obscured. A major aim of the framework is to restore these links and more generally, links between distress, social inequalities and social injustice. The framework offers a rich resource of ideas and tools to help people create non-diagnostic narratives of their difficulties and suggest ways forward. It also offers suggestions for non-medicalised approaches not just within mental health systems but more widely, in including in research, legal and welfare systems.
This session will introduce the main elements of the framework and how it might add to and enrich current practice. We will also see a video of a mental health worker and psychiatric survivor talking about using the framework to construct a non-diagnostic narrative of his own experiences. There will be opportunities for interactive discussion and questions.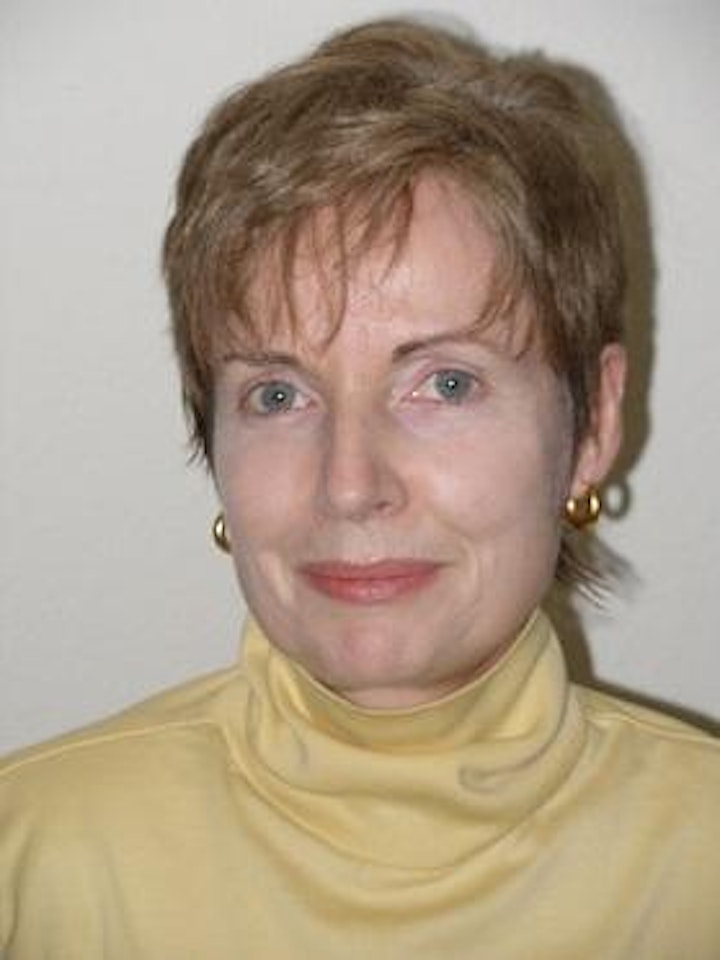 Prof. Mary Boyle
Professor Mary Boyle has worked mainly in clinical psychology education and training and in clinical posts in adult mental health and women's health. She is a long-time critic of the medical/diagnostic approach and of individualistic approaches more generally in the health field. She is the author of Schizophrenia: A scientific delusion (2002) and Rethinking Abortion: Psychology, gender, power and the law (1997), as well as many articles and chapters on feminist approaches to women's health and on problems of and alternatives to diagnostic models. She is Emeritus Professor of Clinical Psychology at the University of East London.
Date and time
Location
Refund policy
Refunds up to 1 day before event
Eventbrite's fee is nonrefundable.
Organiser of Counselling and Psychiatry Workshops with PCCS Books
Sandra and John are a sibling team who are proud to be serving the helping professions for more than 10 years with online interactive learning. The workshop programme is being offered alongside the Onlinevents CPD Library which we believe is the world's largest online library of video and audio learning, with instant certification for the helping professions including counsellors, coaches, teachers, supervisors and nurses.
100% Learning Guarantee
Our number one priority at onlinevents is your learning. Which means we stand by our learning experiences 100%, no matter what, no holds barred, no ifs, no buts.