Description
Do you deliver diversity and awareness training?
Would you like to develop skills for facilitating dialogue around negative stereotypes, extreme views and community resilience?...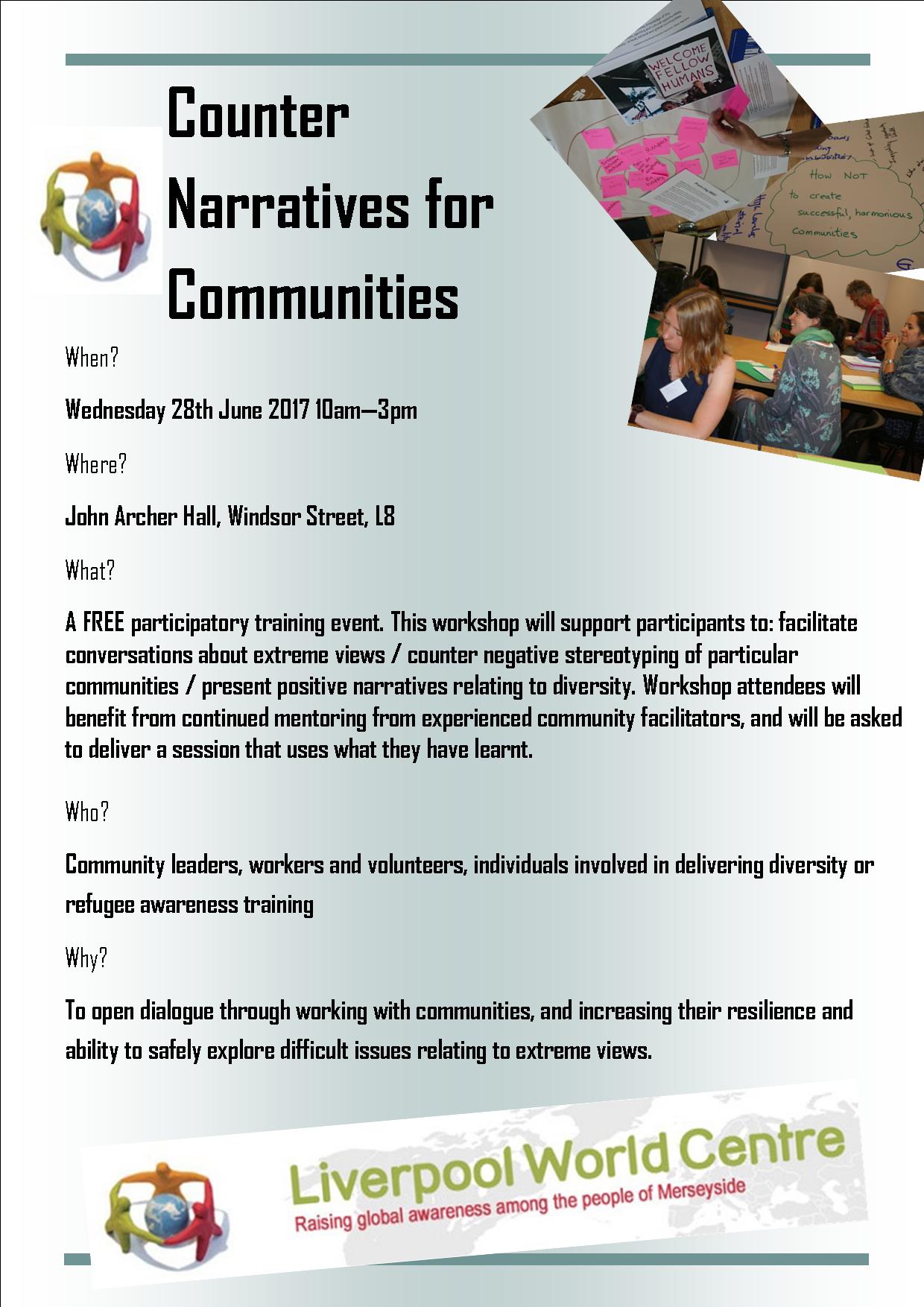 PLEASE NOTE
Participants will be asked to deliver relevant training in the months following this workshop. Mentor support will be available, and participants will be asked to feedback on their sessions.
Some participants will have the opportunity to take part in a two-day Training for Transformation course later in the year (usual cost £295).
Please ensure that you read our cancellation policy http://liverpoolworldcentre.org/wp-content/uploads/2017/05/LWC-Cancellation-policy-May2017.pdf before booking. Non-attendance at free events will be invoiced at a rate of £50 after the event.