Description
Do you want to increase your ability to discuss diversity and the 'Prevent' agenda in a more positive way?
Would you like to be able to facilitate dialogue around negative stereotypes and extreme views in the classroom?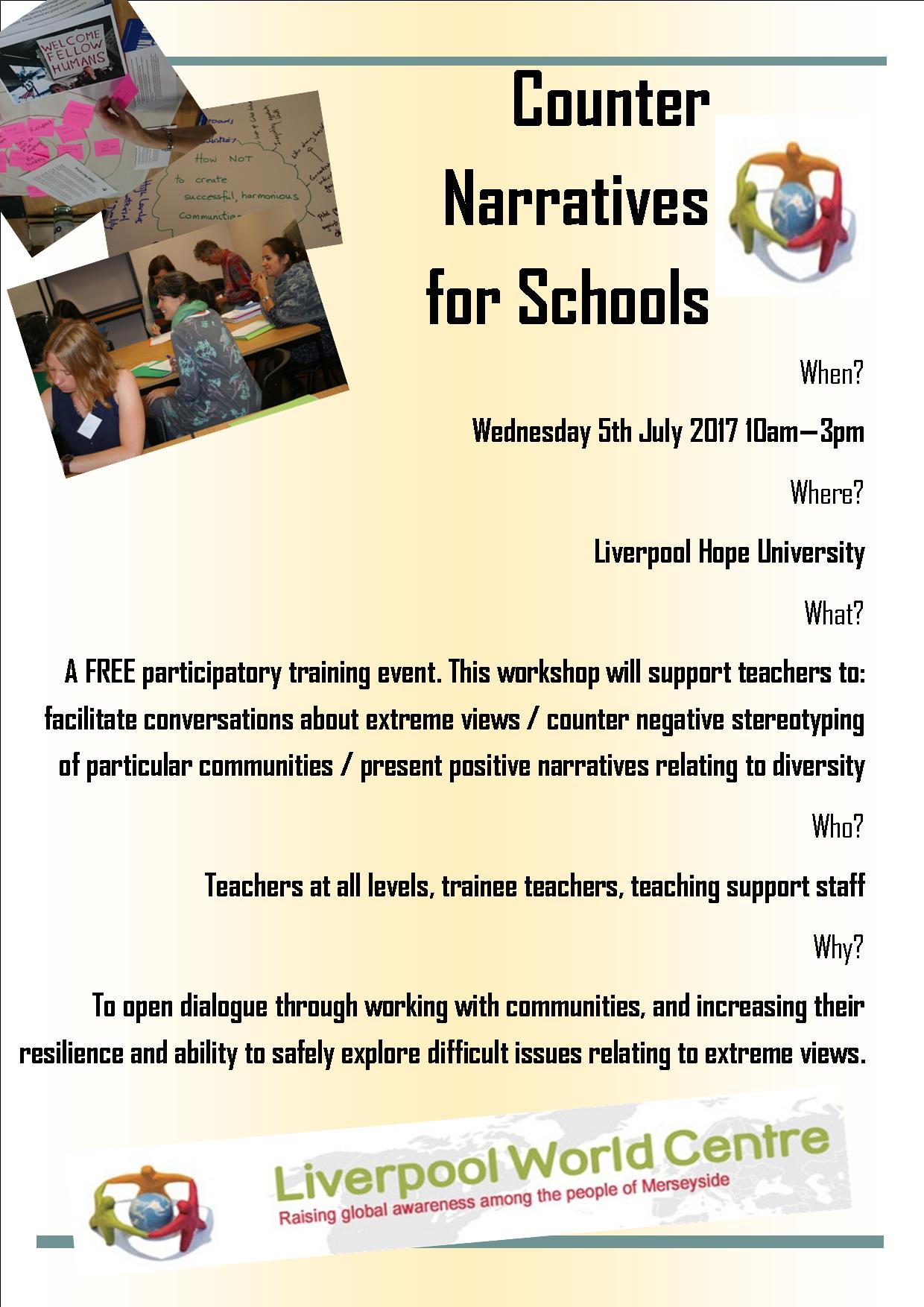 For more information about the project go to our website
Any questions? Contact karen@liverpoolworldcentre.org

Please ensure that you read our cancellation policy http://liverpoolworldcentre.org/wp-content/uploads/2017/05/LWC-Cancellation-policy-May2017.pdf before booking. Non-attendance at free events will be invoiced at a rate of £50 after the event.