Description
Anyone in a dual-career relationship knows how hard it can be to raise a family and achieve career goals whilst also supporting your partner. Yet most advice for dual-career couples assumes a zero-sum game where solutions feel more like sacrifices or unsatisfactory trade-offs.
INSEAD professor Jennifer Petriglieri rejects this approach, and instead focuses on how partners can tackle and resolve the challenges they face throughout their lives together.
She identifies three phases of exploration and personal growth in every work-life journey, and shows how couples can work through these collaboratively. Each phase is crystallized with a question:
How can we make this work? The first phase focuses on the logistics of combining two busy lives and often involves the demands of young children.
What do we really want? In the second phase, couples learn to navigate midlife challenges in ways that allow each partner to continue to feel happy and fulfilled.
Who are we now? With careers winding down and kids grown up, this last phase offers new freedoms--and uncertainties.
Her new book includes interviews with couples from over thirty countries - we are excited to be able to share this rich material with the INSEAD alumni community.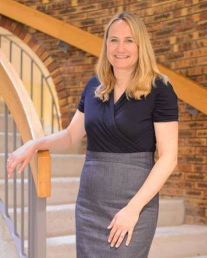 Jennifer Petriglieri is Associate Professor of Organisational Behaviour at INSEAD, Paris. She is Program Director for INSEAD's Management Acceleration Program and the Women Leaders Program. She designed and teaches INSEAD's most popular MBA elective, the Psychological Issues in Management course. An expert on dual-career couples, she is a popular keynote speaker and writes regularly for the Harvard Business Review. British by birth, Jennifer now lives in France with her Italian husband (who is also a professor at INSEAD) and their two children.