Description
Coupling Compliance with User Experience (UX)

Rapid growth in the mHealth and activity tracker market, advances in wearable tech and increased use of mobile devices at home, work and play have brought about new approaches to application design. In the life sciences and eHealth sector, this offers new challenges for data integrity and compliance but also new opportunities for application developers who have traditionally dealt with interfaces, informatics and data visualisation in an entirely enterprise or desktop interface setting, who may not have had to focus on User Experience in an increasingly competitive application landscape.

This event is hosted by Sigma, a leading user research and design company focused on improving the digital user experience for all. It will cover new ideas for application design in the life sciences and eHealth field, looking at UI design, mobility, regulatory challenges and user experience across the corporate and public arena. The talks are aimed at product managers, digital innovators, developers, investors, start-ups and IT leaders who need to rethink their application design approach for this new way of living and working. It will be friendly, interactive and you'll have the chance to ask questions and network with fellow attendees and speakers.

Registration at 5pm, talks 5.30-7.30pm, with networking and refreshments.

Speakers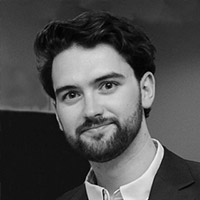 Warren Fauvel, Co-founder of Nudjed
Nudjed is a life-changing service that helps busy people to be healthier, happier and more productive.
Warren is an international award winning creative director, and set up his first business aged just 22. His work has won several significant awards including the World Intellectual Property Office- Best Patent in the World (2010) and SXSW Accelerator Bootstrap Award (2011) as well as innovation prizes in Geneva and Kuwait. He has also worked with clients like Google and Virgin Media, developing marketing campaigns for AdWords and GoogleApps and Virgin's youth entrepreneurship brand Pioneers.
Over the course of the last 24 months Nudjed have had the chance to build a business from the ground up using Lean and Agile. But the process isn't always as clear as the books will tell you. Choosing a process is simple in comparison to making a process work for you. When dealing with peoples health, the problem becomes twice as hard. Legislation is inherently not agile.
This session will cover the mistakes we've made at Nudjed, a health tech start-up. From initial research, hacking prototypes, developing a business case for investors, recruiting, structuring teams and ultimately trying to deliver on our business plan… whilst creating a product we can be proud of along the way. www.nudjed.com.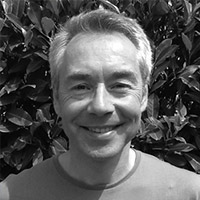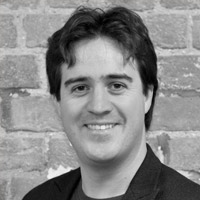 Simon Wegerif, Director at HRV Fit and Chris Bush, Head of UX at Sigma
HRV Fit is an international software and biosensor development company, who focus on providing athletes with the knowledge and tools to maximise their training efforts and improve performance, enjoyment and health. Through combining their sporting experience, scientific research and biosensor technology, with User Experience design from Sigma, the HRV Fit team built ithlete, a product aimed at monitoring and allowing users to respond to HRV in endurance sports or training.
Sigma is an award-winning team with a focus on UX across public websites, application and corporate systems. Chris is our Head of UX at Sigma and ensures we design projects that meet stakeholder and user goals. Chris has developed Sigma's services in user research, testing and user experience consulting including persuasive design (PET Theory).
Simon and Chris will discuss the challenges they faced in developing a device that had to be scientifically valid, practical and uncomplicated to use. www.myithlete.com.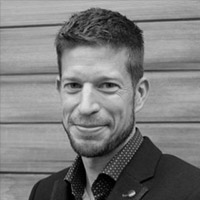 Mark Stevens, Operations Director at Formpipe GxP
With a background in simplifying complex process and technology environments to help Life Science organisations achieve their compliance goals, Formpipe GXP have been advising app developers on the quality, compliance and regulatory requirements that stem from growth in the mobile health market.
They have been helping a range of customers to fulfil their responsibilities for patient safety, data integrity, compliance with regulatory requirements and find pragmatic solutions to help bridge the gaps between traditional approaches to computer systems compliance and the availability of different tools, applications, platforms and work processes that have evolved with mobile app development. www.formpipegxp.com.