Description
I am delighted to announce the following speaker: Shera Payne.
Shera is the owner Relationship Manager at Warwick Accommodation, the University of Warwick
Her main role is to identify and develop business opportunities for Warwick Accommodation. This is achieved by developing links with commercial Landlords, councils and liaise with property developers for off-campus residences.
Over 15 years working with local authorities, housing associations, large private developers and private sector landlords.

Our next speaker is Simon Grove of SPG Design
Please see an informal interview with Simon Grove:
https://m.youtube.com/watch?v=e6qoJAO_qos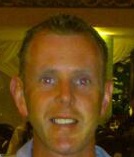 SPG DESIGN LIMITED WAS ESTABLISHED IN 2004 BY SIMON GROVE TO PROVIDE THE FULL RANGE OF ARCHITECTURAL SERVICES TO INDIVIDUALS, BUILDING CONTRACTORS, BUSINESSES AND CORPORATE CLIENTS.
Working with Structural Engineers, Quantity surveyors and main building contractors to understand and provide a service that is required by all clients.
The practice thrives on keeping on the move and abreast of the current market trends. This is an exciting and vibrant practice that is forward thinking and optimistic for the future.
Use of computers for design, production information and project monitoring has enabled high standards of output and efficiency to be achieved. As a result, our clients benefit from a service that is personal as well as professional and at very competitive fee levels.
Our approach is to work openly and in close collaboration with our clients. This we find yields the very best results and delivers high quality architectural services in a cost effective and user-friendly way.
We aim to incorporate environmental sustainability into our design work wherever possible to minimise the impact of buildings as far as is practical within the built environment, which encourages staff, clients and end-users alike to create solutions towards a more positive and sustainable way of life.
There is also a section called 'Deal of the Month' whereby anyone in the audience can stand up and present their latest deal. The main theme behind this is to facilitate networking and to show how properties deals can be structured.
More on deal of the month:
https://www.youtube.com/watch?v=wNFHgTC3d8Y&t=3s
Come along and meet other property professionals and create further opportunities for yourself in the property industry.