Description
#CovHourLive is an event bringing together businesses and organisations in Coventry to network and to hear about the latest developments in the City.
The first #CovHourLive event took place in June and was an instant hit with all that attended. Brody Swain, radio presenter at BBC Coventry & Warwickshire Radio, our MC for the evening summed it up perfectly when he spoke about the event in his Coventry Telegraph article "Whether you use Twitter or not #Covhourlive is a wonderful way of bringing the city together...this special event celebrated Coventry and the people working hard to help make it great!"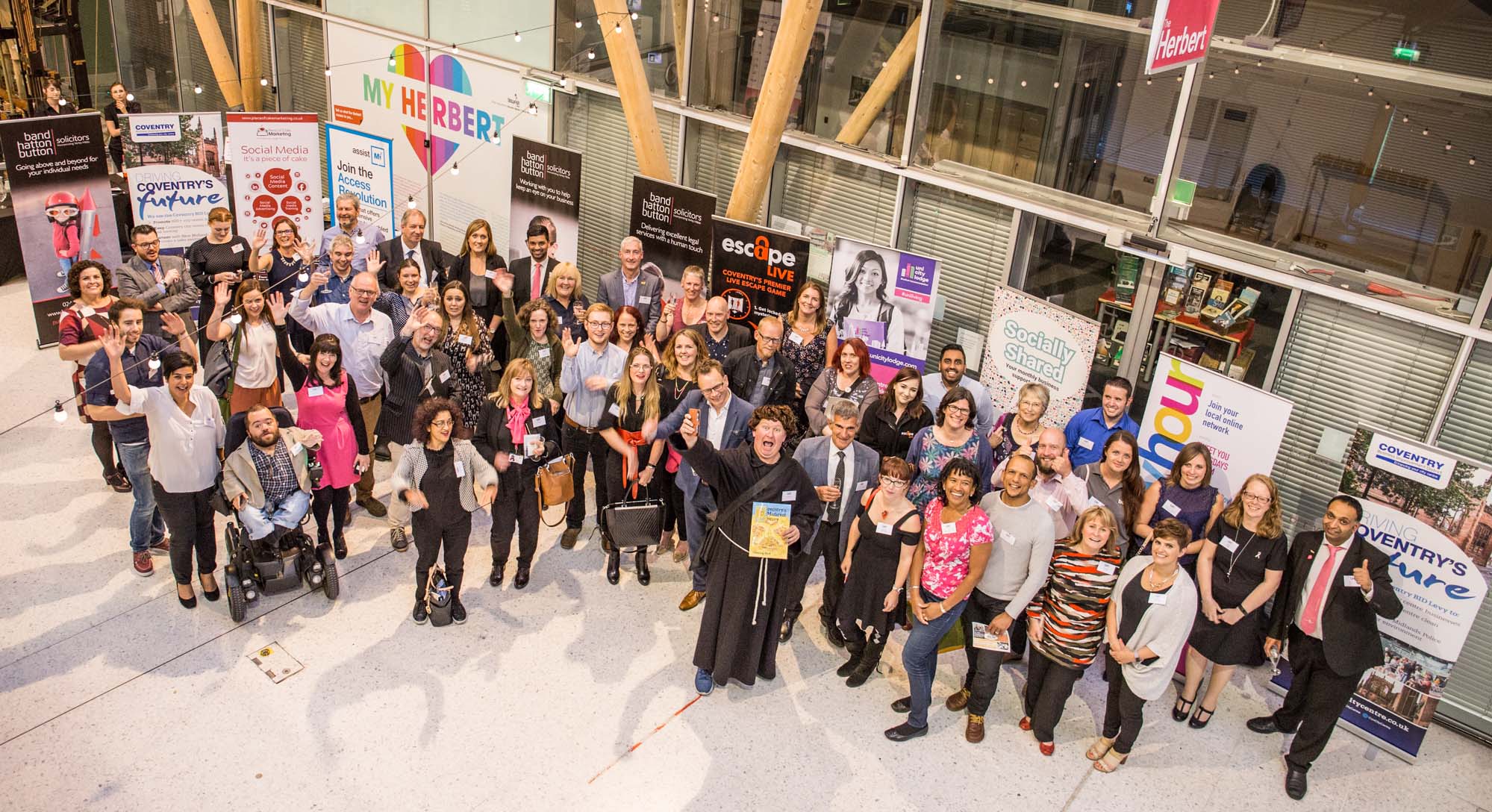 This next #CovHourLive event will be take place from 6 pm until 9 pm on Thursday 28th September at the Butts Park Arena in Coventry. There will be a chance to network, hear social media top tips and of course to meet other local people that you know from Twitter in person. If that wasn't enough there will be a sports theme and an opportunity to learn more about Coventry sports clubs, their facilities and to hear the latest news from the local sports community.
The evening will draw to a close after participating in #CovHour LIVE from the event (8-9pm), where you can connect instantly with those new contacts made during the evening. For those not familiar with Twitter or #CovHour the online business networking hour for the city, there will be support available to bring you up to speed or to get you tweeting away on the Twitter platform!
We do hope you will join us at Butts Park Arena for what is set to be a fantastic evening!
Jo and the #CovHourLive team
Please note that when you register for your free ticket your email address will be added to our newsletter database, so that we can keep in touch with you about future events that we may organise. If you wish not to be added to this list, please do get in touch and let us know.
Photo Credit NCP Photography