Event Information
Location
The Nelson Health Centre
Kingston Road
London
SW20 8DA
United Kingdom
COVID-19 1st /2nd hosted at The Nelson Health Centre, Wimbledon NOW VACCINATING 16+ YEARS
About this event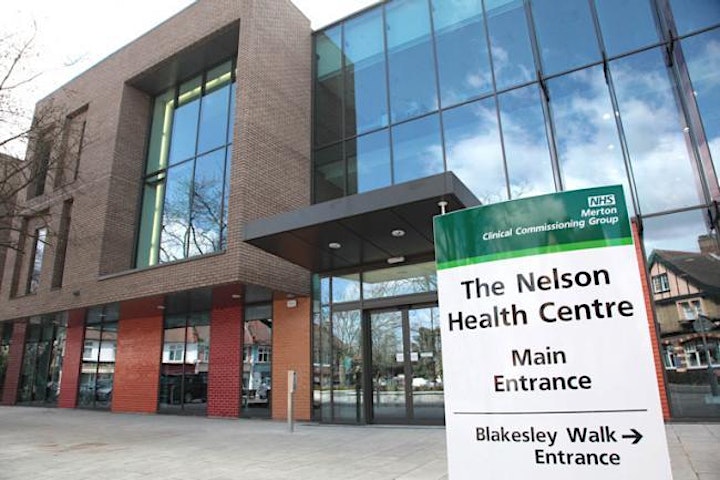 Open to anyone 16 years and over
BOOSTER is also for anyone over 16 that is a social or healthcare worker
Pfizer is the BOOSTER dose and if you had AstraZeneca as your 1st and 2nd doses you can decide to have Pfizer (if not contraindicated) or Astra Zeneca.
If unsure please come and speak to the experienced clinicians at the clinics
COVID-19 Vaccination event hosted at The Nelson Health Centre, Wimbledon
Your safety is our priority which is why we pride ourselves in having GP's, Doctors, Nurses and Clinical Pharmacists on site to offer you the COVID vaccine in a safe environment.
So, if you have any clinical queries regarding the COVID vaccine please come along and speak to us even if you are not coming to be vaccinated on the day!
Once you have been vaccinated a notification will be sent to your GP (if you have one) and you can check your vaccination status on the NHS APP. If you have your 1st dose with us you can have your 2nd dose with us again or elsewhere.
About this event
On the 26th of June 2021, The Nelson Health Centre will be offering vaccinations to all eligible people that are 16+. Whether you are registered with a GP or not we will vaccinate you!
1st doses and 2nd doses of both Pfizer and Astra Zeneca will be available on all days. Please note 2nd doses will be given at 8+ weeks after the first dose.
We have experienced Doctors, Nurses and Pharmacists to guide you through the process.
WALK-INS ARE ALSO WELCOMED but booked patients will be prioritised if you are arriving at the end of the day
Remember to bring water with you. The weather is changeable with forecast showers so please be prepared.
If you have one, remember to bring your NHS number with you. This makes registration faster if you have it. You can find your NHS number at https://nhs.uk/nhs-services/online-services/find-nhs-number/
You can plan your journey to The Nelson Health Centre via https://tfl.gov.uk/plan-a-journey/.
The nearest Tram stop is Merton Road (10 min walk) and there are bus routes that stop directly outside the Hospital. There is also plenty of onsite free parking.
Date and time
Location
The Nelson Health Centre
Kingston Road
London
SW20 8DA
United Kingdom