Join Hampleton Partners as we discuss the latest trends on tech M&A in the e-commerce and digital marketing sectors.
About this Event
Over the past few months, lockdown measures have changed online shopping behaviours.
Many retailers have been forced to move their business online, or improve existing online solutions, resulting in a new demand for digital commerce technology.
Will these changes have a long-term effect? How does this translate into M&A activity in the sector?
Find out in our upcoming Digital Commerce webinar, during which Hampleton's sector principal Ralph Hübner and director Dr. Jan Eiben will discuss current M&A developments and present insights from our forthcoming Digital Commerce M&A report.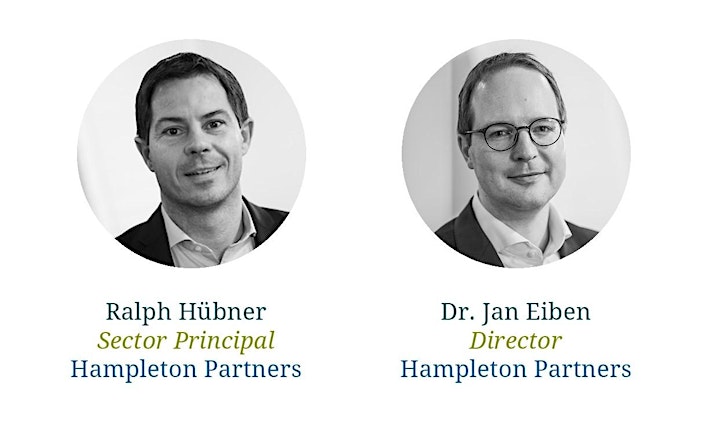 If you are a business owner or senior executive at a tech-company, join our exclusive webinar to hear about our experts' perspectives on M&A in digital commerce markets: What are the market trends and what are the practical steps and issues you'll need to take into account if you are considering an exit or searching for an investor? Is now the time to sell or is it the time to fundraise to grow further?
We'll be covering the following:
Current and long-term market trends, valuations and transactions as well as developments driven by the Covid-19 crisis
Understanding the M&A process: How long does it take? What does it involve? How to identify suitable buyers or investors?
Preparing your digital marketing or e-commerce business for sale or fundraising
Live Q&A with Hampleton's experts
To listen to our industry analysis and to take part in the Q&A after the talk, register your interest now.
---
You will receive log-in details to access the webinar within 24h before the webinar.
---
Hampleton M&A seminars are held exclusively for founders, shareholders and investors in technology companies. Only registrants with company email addresses will be accepted and we reserve the right to decline access to our webinar.
If you cannot attend the webinar, but would like to discuss the prospects for your company, or if you would like to receive our technology M&A reports as they are published, contact: nadine.karrasch@hampletonpartners.com