COVID-19 and Conflict: the importance of peace
About this event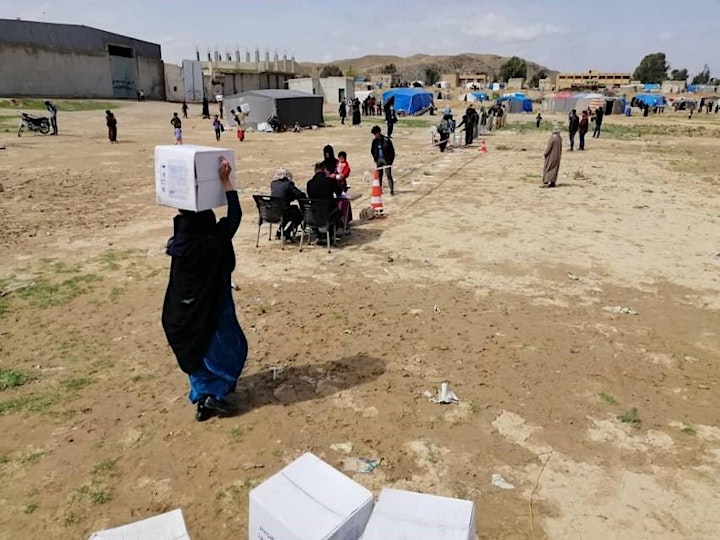 COVID-19 has arrived at a time of unprecedented global need, with a record 168 million people already requiring humanitarian assistance at the beginning of 2020. World hunger levels have been rising since 2015 with over 820 million people going hungry on a daily basis and 135 million people experienced acute food insecurity in 2019.
While efforts are currently concentrated on the immediate response to the virus, the longer-term impact of response measures on the extreme poor must be considered now to best manage the devastating effects of the pandemic in the coming months.
In this series of webinars, Concern will examine the impact of COVID-19 and the associated global response on fragile states from three angles: hunger, poverty and conflict.
Bringing together policy makers, academics and humanitarian practitioners, these discussions will examine why investment and action is needed now to minimize the impact of COVID-19 on those who are furthest behind.
COVID-19 and Conflict
Containing a pandemic in fragile and conflict-affected states: the importance of peace
Moderator:
Dr. Caitriona Dowd, Assistant Professor in Security Studies, Dublin City University
Speakers:
Dr. Alex de Waal, Executive Director of the World Peace Foundation,
Abdi Rashid Haji Nur, Country Director, Concern Worldwide Somalia
Jenny McAvoy, Director of Protection, Humanitarian Policy & Practice Team, InterAction
Patrick Haughey, Humanitarian Director, Department of Foreign Affairs, Ireland
Organiser of COVID-19 – A Game Changer for Humanitarian Action: Conflict
We are an international humanitarian organisation that strives for a world free from poverty, fear and oppression. 
We deliver life-saving and life-changing interventions to the world's poorest and most vulnerable people. From rapid emergency response to innovative development programming, we go to the hardest to reach places to make sure that no-one is left behind.