A look at why the BAME Community are reluctant to get vaccinated
About this Event
COVID-19: BAME Community
To vaccinate or not?
For London Met Staff & Students and City of London Staff & Students Only
* Please ensure you book on with your University email address
Since the beginning of the pandemic, research has shown that BAME people are disproportionately affected by Covid. Black people are at almost twice the risk of death from Covid-19 than White people, with men of Pakistani and Bangladeshi heritage 1.8 times more likely and women from the same backgrounds 1.6 times at greater risk.
With the effects of COVID-19 on the BAME community widely reported why are BAME people less likely to get vaccinated?
Recent research found that up to 72% of black people said they were unlikely or very unlikely to get the anti-Covid Jab.
This panel event using guest speakers, listed below looks at the reasons for vaccination scepticism in the BAME Community and will clear up some of the misinformation surrounding the vaccination.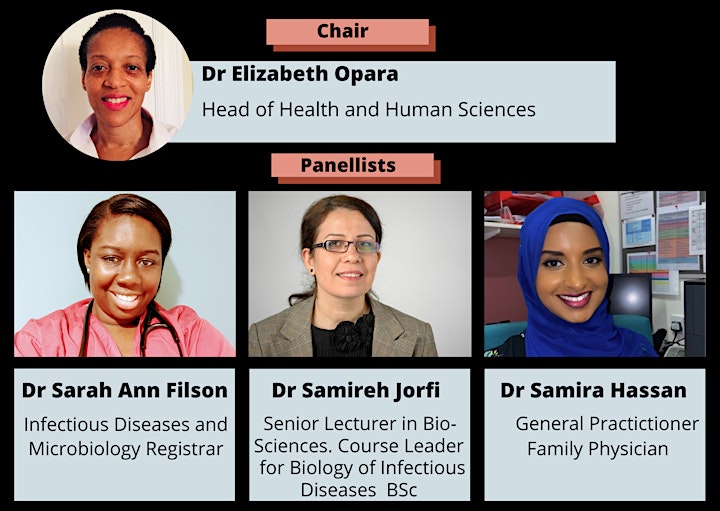 For internal use only:XX065, XX051