Covid-19 and the Vaccine - Should the Black Community take the Vaccine?
About this Event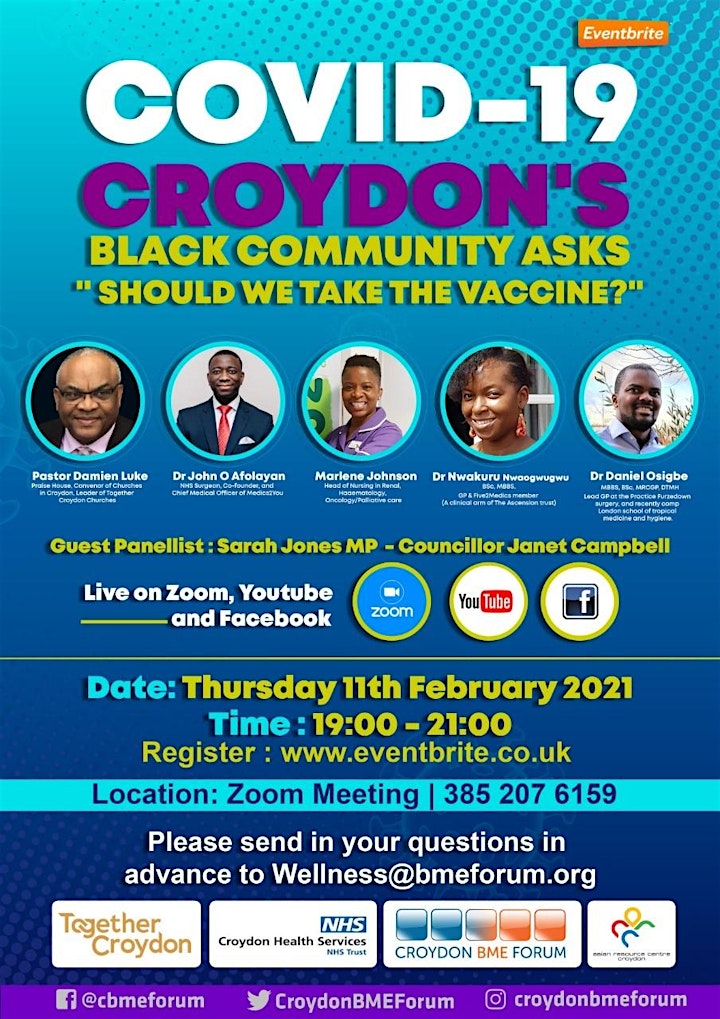 The COVID-19 pandemic has hit Croydon exponentially, with cases being higher than the London average only one month ago. In particular, our BAME communities have been disproportionately affected with higher infection and death rates. With the introduction of vaccines, the government has promised a safer future.
However, growing concerns around safety and efficacy has meant higher refusal rates in the very same African-Caribbean communities adversely affected by the virus. In this webinar, we meet with black professionals to discuss the facts around COVID-19 vaccine uptake, and the spreading of misinformation.