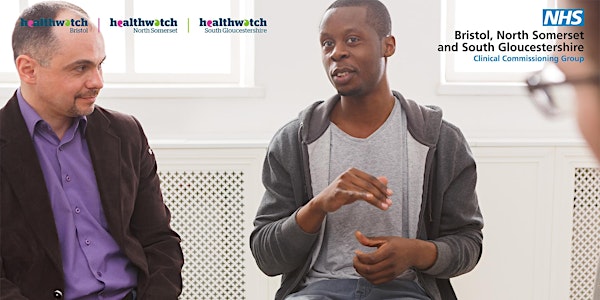 COVID-19 Vaccines: Information and Accessibility
An opportunity to find out more about COVID-19 vaccines and allow you to make an informed choice.
About this event
NOTE: We are aware that Eventbrite's ticketing system may be inaccessible to some users. If you are unable to book tickets for the event through here, please contact us at bnssg.engagement@nhs.net to arrange your registration.
This event is an opportunity for you to find out more about COVID-19 vaccines in an accessible way, to help you to make an informed choice. The event will include details about the vaccine itself and how you can book and access your vaccination. It will also include details about how the vaccine is being made available to communities such as disabled people, people with learning difficulties and people with mental health problems.
With three COVID-19 vaccines approved and more trials taking place, Dr Rajeka Lazarus, Consultant in Infectious Diseases at University Hospital Bristol & Weston, and our expert panel, will be available to discuss how vaccines work and help answer many of your questions around getting access to the vaccine.
Some common questions which will be addressed will be:
• How did the vaccine get approved so quickly?
• Is the vaccine safe? What ingredients does it contain?
• What are the side effects of the vaccine?
• Will the vaccine give me COVID-19?
• Will the vaccine be effective against all the new strains of the virus?
• I'm fit and healthy, why should I have the vaccine?
• Where will I receive the vaccine? How do the vaccine centres operate? How will I get there?
The event, run by Bristol, North Somerset South Gloucestershire Clinical Commissioning Group (CCG) and Healthwatch Bristol, North Somerset and South Gloucestershire will feature updates from keynote speakers and a panel discussion to address some of the questions above and more.
BSL interpreters and speech to text transcribers will be available at the event.
Chair
Vicky Marriot, Healthwatch Area Manager (Bristol, North Somerset, South Gloucestershire)
Healthwatch is the independent champion for people who use health and care services
Vicky has lived in the South West for nearly 35 years.
She has an Award in Leadership and Management, is a registered Public Health Practitioner and has experience delivering community health interventions & training in Bristol and North Somerset. Her passion for health issues first led her into a journalism career and an award in 2003 for her work on a documentary by the Mental Health Media Trust.
Keynote Speakers including:
Dr Rajeka Lazarus, Consultant in Infectious Diseases and Microbiology, Principal Investigator for West of England COVID-19 Vaccine studies, Severn Pathology
Dr. Lazarus is the Principal Investigator for COVID-19 vaccine studies in the West of England Region. These include the Oxford vaccine study, Janssen vaccine study and a phase 1, first in human study. She has a long history of working with vaccinations, is the co-author of two e-learning courses on vaccines and organises an annual vaccine conference. Dr. Lazarus works with people who may have infectious diseases, advising on the diagnosis and management of all types of infection.
Dr Neil Kerfoot, GP Partner, Kingswood Health Centre
Dr. Kerfoot has been a local GP for 24 years and is part of the team leading the vaccine roll out in Bristol, North Somerset and South Gloucestershire. His surgery is a vaccination centre for Kingswood, Hanham and Cadbury Heath areas. He has also seen first-hand the relieved expressions in our over 80s as they roll up their sleeves!!
Clare Cook, Programme Manager Mass Vaccination Outreach/Mobile Model, Bristol North Somerset South Gloucestershire CCG
Clare Cook started her career in nursing and midwifery for the NHS. Since 2013, she has been a programme lead in the South Gloucestershire Public Health and Wellbeing team, leading in key public health programmes for cardiovascular disease prevention: including Diabetes Prevention, NHS Health Check Programme, Tobacco Control and Smoking Cessation, Obesity and Healthy Weight agenda, Physical Activity, Food and Nutrition. She recently joined the Mass vaccination programme for Bristol, North Somerset and South Gloucestershire and is responsible for managing the successful roll out of key individual projects to ensure that the vaccine can be accessed across the whole population and that no-one is left behind by the programme.
Organiser of COVID-19 Vaccines: Information and Accessibility