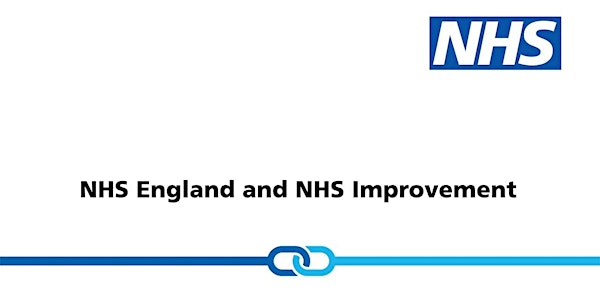 Covid and UCR Learning Collaborative: Data & Community Services Data Set
Join us for our second Covid and UCR Learning Collaborative event on data and the Community Services Data Set v1.5
About this event
Join this interactive event hosted by NHS England and NHS Improvement to learn more about measuring progress on the two UCR standards through the Community Services Data Set v1.5
Urgent community response (UCR) services have an integral role in helping overcome the immediate challenges facing local systems. The two national standards for UCR are the first of their kind for community health services. To support providers and systems' in reporting data, NHS England and NHS Improvement are hosting a data-focused webinar as part of the Covid-19 and UCR learning collaborative series which is taking place from November 2020 – March 2021.
The second webinar of the series, taking place on Thursday 10 December, will enable you to understand in greater detail the requirements regarding the 2-hour crisis response and 2-day reablement response standards. The session will include discussion about the UCR standards and policy set out in the CSDS v1.5 UCR Technical Guidance, the potential of CSDS data, and how to capture, submit, and monitor data.
These webinars are open to all those working on UCR development in the NHS, local authorities, VCSE and wider system partners with the outputs and resources being shared on the Community Services and Ageing Well NHS Futures page.
We hope you can join us!
________________________________________________________________________________________________
Kaleidoscope Health and Care will use your registration details to help with the organisation and promotion of this events series, this includes sending calendar invitations out for this event and the digital events that follow it. Your details will be shared with the project team at NHS England and Improvement for the purpose of this event only. Your details will not be shared with any third parties.