COVID Cash Recovery is an online course to assist you in your community, informing those found financially impacted by COVID-19.
About this event
Want to help make a difference in your local community in this time of crisis?
COVID Cash Recovery is a two-hour Zoom session which is available for free to individuals and community organisations to help them deliver vital information on Universal Credit, Mortgage and credit changes to individuals in their community.
The single session event is designed as an information and signposting resource, presenting complex information in a straight forward way aiming to prevent the financial challenges posed by the Coronavirus from causing crisis in local communities. The course helps people to understand:
• What they're entitled to
• What the changes mean for them
• Where to access support
• How to plan and cope financially during this period of uncertainty
Want to know more?
See Our COVID Cash Recovery web page for more details: https://transformingplymouthtogether.org.uk/initiatives/covid-cash-course
Any questions?
Contact: dave@transformingplymouthtogether.org.uk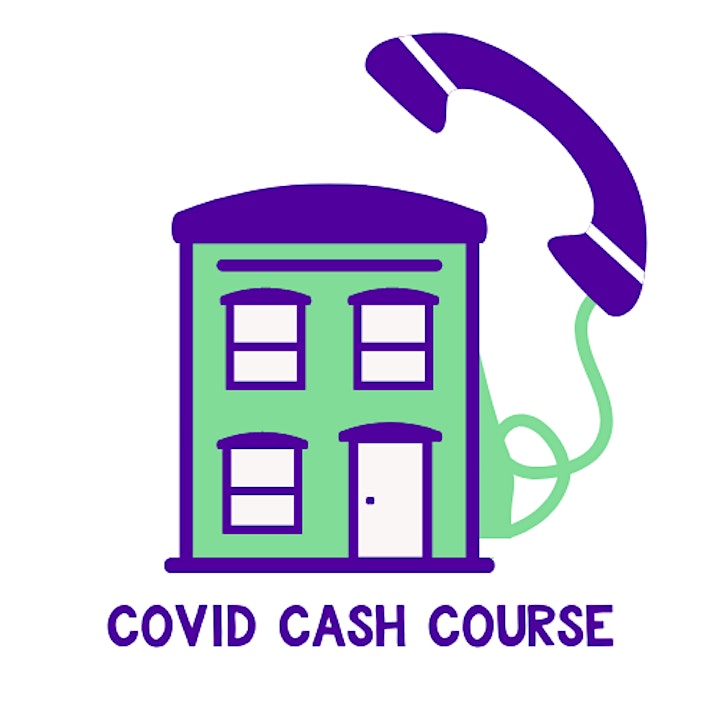 Organiser of COVID Cash Recovery: Torbay Session
Just Finance Foundation
We want to improve the supply of relevant, affordable and responsible credit and financial services; increasing the motivation, ability and confidence of people, particularly those on low incomes, to manage their money and successfully navigate the financial world. Through the insight and understanding we gain from local communities, we want to inform and facilitate change in organisations, policy and regulation.
Our work helps people avoid and find ways out of financial distress by building their financial capability and providing relevant support and signposting to self-help and services. At the same time, we act to influence and reshape both national and local structures and systems to better reflect the needs and interests of low-income households.
We comply with GDPR by keeping personal data up to date; by storing and destroying it securely; by not collecting or retaining excessive amounts of data; by protecting personal data from loss, misuse, unauthorised access and disclosure and by ensuring that appropriate technical measures are in place to protect personal data.
*We use your personal data only to inform you about the work of TPT and JFF. * Your personal data will be treated as strictly confidential. * We will not share your data with third parties. * You can unsubscribe at any time by emailing chris@transformingplymouthtogether.org.uk