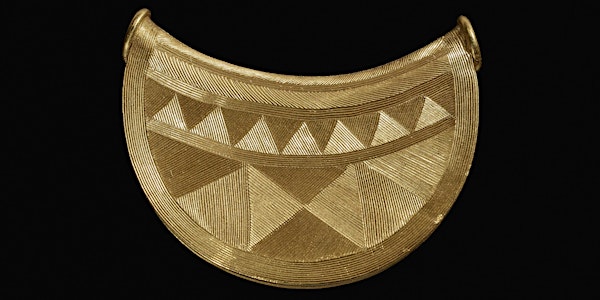 CPAT Winter Lectures - Peter Reavill on the Shropshire Sun Pendant
This lecture will examine the Shropshire sun pendant in detail and tell the story of its discovery through to display
About this event
CPAT are pleased to announce the Winter Lecture series for 2021/22. Fortnightly on Fridays from December 2021 to March 2022, the lectures will cover topics on archaeology and heritage from Wales and across the border into the Marches, led by experts involved in projects and research on a range of sites and topics.
Our fifth Winter Lecture of this season comes from Peter Reavill
This lecture will examine the Shropshire sun pendant in detail and tell the story of its discovery through to display revealing the academic research undertaken in the museum and at the findspot to date. Further, this lecture will place the find securely within its landscape context and explore the Shropshire Marches Bronze Age, Iron Age and Roman hoards directly associated with one of Western Europe's most important depositional landscapes.
Peter Reavill is one of the country's leading Bronze Age archaeologists. He specialises in later prehistoric depositional landscapes and Bronze Age metalwork. Peter has been Shropshire and Herefordshire's Finds Liaison Officer since 2003 recording archaeological finds discovered by the general public for the British Museum's Portable Antiquities Scheme. He also works closely with both counties coroners service dealing with finds made under the Treasure Act.
__________________________________
The talks will be taking place over Zoom this year - we cannot find a suitable safe venue to hold enough people in a Covid-secure manner, and hosting online enables more people to take part in our lecture series. For anyone who cannot attend the sessions live, the talks will be recorded and added to our YouTube channel following the event.
The Zoom will be open from 6:50pm with talks commencing at 7pm, followed by live Q&A from the speaker, expected to close at around 8pm. Zoom links will be sent out 24 hours before the event.