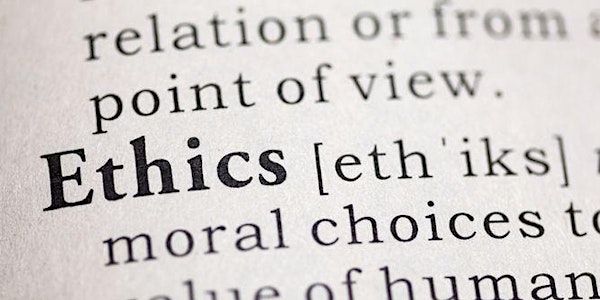 CPD on Interpreting Ethics and the Code of Conduct in the context of confer...
Location
London Metropolitan University
Room MG3-15
84 Moorgate
London
EC2M 6SQ
United Kingdom
Description
CPD on Interpreting Ethics and the Code of Conduct in the context of conference and public service interpreting
Thursday 11 April 2019, 09:30–16:00
London Metropolitan University, Moorgate campus, Room MG3-15
Follow us on Twitter: #CPD1ntethics #1ntHUSH
This one-day CPD will provide practising and student interpreters with a better understanding of the Code of Conduct, how it influences everyday practice, and why being a professional interpreters means always adhering to interpreting ethics and the code of conduct. It is the first time we will address ethics for both conference interpreting and public service interpreting during the same event. We feel discussing ethics across the two specific contexts will highlight some context specific challenges and perhaps solutions.
We are proud to announce that some of our speakers are our own London Met conference interpreting graduates who carried out research during their academic year. Their work was assessed and rewarded with distinction. We feel their work brings a special contribution to the interpreting profession. We hope you think so too.
During our morning session we will explore conference interpreting.
We will reflect on public service interpreting in the afternoon.
The day will include talks from:
- professional associations: AIIC and the NRPSI
- professional interpreters,
- interpreting graduates from London Met who researched how the code of conduct was applied in different settings (Conference interpreting and social media; boundaries between practitioners and patients in medical settings; the influence of sound quality in court interpreting over interpreting performance).
Our speakers are:
Hugo Menendez - interpreter
Hugo Menendez is a London based Spanish Legal & Health DPSI and Conference Interpreting MA.
A member of the NRPSI and CIOL, Hugo works as a conference interpreter in corporate and sporting events as well as business meetings with the odd touch of court interpreting and legal translation on the side.
He has found a bridge to his previous career as a session musician by providing linguistic consultancy services for major music label UK artists who want to tap into the Latin American market by singing in Spanish. He calls it: "the Despacito effect".
James Harris - Interpreter
James Harris graduated from the MA Conference Interpreting in 2018. He is a German English and French > English interpreter and translator. In addition to language services, he writes and performs comedy.
Stephen Bishop - NRPSI
Stephen Bishop joined NRPSI in April 2013 as Executive Director and Registrar. With a background in educational and professional publishing, he is experienced in working with professionals who have a desire to maintain and develop their professional skills. As General Manager at the British Editorial Society of Bone and Joint Surgery (1997-2010) he played a central role in moving delivery of its CPD programme online. He also oversaw a local language translation programme that included new Spanish, Greek, Portuguese and Japanese editions.
Hulya Gray - interpreter
Hulya Gray is an English Turkish conference, business, and legal interpreter. She is also a translator specialising in legal, business, financial and medical works. She was born in Turkey and has lived in England for 25 years.
Hulya completed her MA in conference interpreting in 2018 and researched "The effect of audio-visual conditions at UK courts on court interpreters' whispered interpreting performance" for her dissertation . The study results indicated that difficulties around working conditions influence the quality of interpreting. Thus, Hulya feels passionate about improving the working conditions of interpreters.
Hulya provided interpreting services at various settings including Turkish authorities' study visits to the UK in order carry out EU acquis reforms, meetings between Turkish and UK authorities, Turkish British Trade Investment missions, European Work Council seminars, pharmaceutical and medical events, BBC and Aljazeera events, criminal courts, civil courts and the police.
Hulya also holds a BA degree in Politics and Economics, a Diploma in Translation (CIOL), DPSI-Law (CIOL) and a university degree from Turkey in technical drawing within mechanical engineering.
Trinidad Clares Flores MA MITI MCIoL DPSI NRPSI
Trinidad Clares Flores MA MITI MCIL DPSI NRPSI is an English-Spanish freelance translator, conference and legal interpreter, based in Cardiff (UK). She has over 20 years of experience, first working in-house and as a freelancer since 2000 and specialises in the technical (IT), legal and medical fields. She teaches CAT tools in Cardiff University, co-coordinates ITI Cymru Wales and ITI Interpreters' Development Network and is a member of ITI's Spanish Network committee.
Elvana Moore MITI MCIL DipTrans DPSI NRPSI (photo and profile to follow)
Elvana Moore is an Albanian interpreter and translator with 20 years of experience both as a freelancer and as an in-house staff who has worked in a number of countries in Europe. The massive changes in the countries that speak Albanian have affected her job enormously and as a result she has dealt with numerous topics, situations, linguistic issues, ethical and professional dilemmas. She has learnt and grown in the profession in a slightly different way to the traditional route. A full member of ITI, CIOL and NRPSI, I try to give back to the profession as much as I can.
Deborah Muylle Prims
Deborah Muylle graduated from the University of Ghent, Belgium, with a Master's Degree in Translation and Conference Interpreting. Her working languages are Dutch A, English B and Spanish C. She has been working as a Conference Interpreter since 1996, moved to the UK in 2001 and became a member of AIIC in 2010. Deborah was AIIC UK and Ireland's PR Officer from 2012-2014 and has recently returned to that role.
This is a very practical day that will include many opportunities to ask questions, reflect in groups, and discuss case studies with peers.
By the end of the day, you will be able to understand the ethical contexts of public service interpreting and conference interpreting. You will be able to use the code of conduct for interpreters as a tool to define certain concepts such as confidentiality and impartiality. You will also become more familiar with more subtle issues such as when to use social media in your professional context and the impact on yourself as an interpreter but also on the interpreting profession.
Early registration is recommended. Certificates of attendance will be provided to attendees at the conclusion of the event.
Note that lunch is not provided, but attendees can use the reasonably priced canteen on site and there are many nearby sandwich bars. Tea and coffee will be provided on arrival and at lunch time.
The programme is available here
________________________________________________________________________________

The Guildhall School of Business and Law at London Metropolitan University offers a dynamic and relevant portfolio of challenging business, management, law, language, translation and interpreting courses. These equip our graduates with the knowledge and skills they need to accelerate their professional careers. Expert lecturers, industry consultants and research support our undergraduate and postgraduate programmes.