Event Information
Refund Policy
Refunds up to 30 days before event
Eventbrite's fee is nonrefundable.
Students will learn how to package their expertise, idea or message and turn it into profitable online products; eBooks, online courses..
About this Event
We are delighted to invite you to our workshop on Grow Your Practice; for therapists, coaches, student-counsellors, trainers, writers and interested others (limited places)  
CPD certificate will be issued on the day (6 hours).
The entire course focuses on detailing the six building-blocks for turning your expertise into profitable information products: Philosophy, Purpose, Packaging, Positioning, Promoting & Partnering. 
Your learning outcomes for this training:
Learn how to take your life experience, special skills and how-to advice & package it into information products that people really want and are willing to pay for (eBooks, online courses, audio/video training products, webinars, etc)
Learn how to tap into the online revolution and access global clients 24/7; making it possible to make online sales even while you sleep
Learn how to discover your most important niche that will help you to contribute more, live more and earn more
Learn how to build automated systems to sell and deliver your eBooks, online courses, training products, video/audio programmes
Understand steps to uncover the deepest needs and wants of your ideal clients so that you can create the solutions that they need and effectively market your information products and services without coming across as "sales-y," pushy or obnoxious.
Learn about the crucial low-cost steps to grow your online practice while optimising your conversion rate and profits.
Understand vital winning philosophies necessary for the expansion of your online practice and income-flow.
Learn effective strategies to build an active list of subscribers that will share your products with others and buy from you again and again.
 Other focuses for the day:
How to overcome the fear of not "qualified" or "good" enough to use your passion to help others get ahead.

How to use your existing content as a springboard to launching your brand.

How to avoid common pitfalls to creating enduring, trusting and profitable online presence.

Essential tips for students, start-ups, and newly-qualified professionals on what to start doing first.
What Previous Attendees Are Saying:
"A very interesting, engaging and informative day. Helped me identify a niche which I have not been able to do for the last 14 years." -- J.  Greensmith, Hypnotherapist
"This course gave me more clarity in what I want to achieve with my online course." M. Darbyshire, Therapist & Coach
"A very interesting and informative seminar. A lovely teacher and excellent knowledge. I am very glad that I attended and hopefully I am going to take what I gained further." L. Boardman, Business Contractor
"This workshop has made me turn a corner in motivating me to use my passion and also made me realise why I haven't put it to use before. It was too huge - but breaking it down into sub-niches has made a big difference. It's fantastic!"  -- Anonymous, Chiropractor
"Excellent content and delivery. Well structured and relevant." G. Oldfield, Director of SIRPA UK
"Wale is a very likeable and engaging presenter. A very helpful workshop which helps motivate me to the next step of my business."  -- K.G. Psychologist
"A lot of valuable content, Great venue and organisation. Lots of content included and all very relevant to someone starting out." --- T. Wood, Parenting Trainer, Coach and Speaker
"A lot of information with really good basics like what microphone/software to use. The examples look really good and make the teaching credible." T. Mack, Entrepreneur
"Great tutor. The course was informative and very enlightening." Anonymous, young entrepreneur
"I needed some motivation and assurance for and about my chosen niche. Very informative. I learned things other courses I've attended didn't cover. Clear, concise and very informative." J. Whiteley, Photographer
"The course was delivered very well and I have taken away quite a few good tips to use in my career" - Anonymous, I.T consultant
"I enjoyed the workshop. Made me think about my next career plans and brought clarity to some of the questions I have been asking myself.Informative and thought-provoking" - C. Kelsey
"This training helped to develop my business ideas further in order to expand the reach of the products and develop thoughts of new products. Thanks." Kerri Garbutt, forensic psychologist
"A very informative course. Personal attention was given to all participants - taught content backed up with handouts and manual. Given clear steps for you to follow."  J.G, Hypnotherapist 
"This was another excellent course and very clear. Has given me lots of ideas. I will hopefully be able to put into practice soon."Anonymous, Chiropractor
"Very practical tips on how to go about creating online products." T.W, Trainer
"A lot of information with really good basics like what microphone/software to use. The examples look really good and make the teaching credible." T. Mack, entrepreneur
"Excellent and impactful" Anonymous, Student Start-up
Can you relate to any of the following statements?...
"I'm passionate about sharing my knowledge and expertise. I really want to help others. But I'm not sure what the best way is to get the word out about what I'm doing." 

"I want to take my expertise to a much wider audience."

"People really need what I have, but I'm not making enough money. I want more income."

"I'm always giving, giving, giving. It's time for me to start getting some money for what I do so that I can help others more."

"I'm completely overwhelmed with everything I should be doing. I'm not sure what to do next."

"I am newly qualified.I'm not sure how to get started and develop my brand and online presence." 

"I need to get my book, ebook, and website finished once and for all. It's taking forever!" 
Somebody needs what you know...
Everyone knows something that somebody else needs. Your message, experiences and expertise matter. In this day and age, you have ample opportunities to share what you know with the world and make a difference. A lot of people would love to hear you share your message and expertise and reward you in cash for it.
Perhaps, you are thinking, "I know about one or two things, but I am not an expert in any of them;" or "I feel my message can help someone, but I am not sure if anyone will want to learn from me." These are some of the limiting beliefs that keep people from taking positive actions that can lead to fulfilling their potential and achieving full life satisfaction.
Here is the truth: You do not need to be the best expert in the world before people can learn and buy upir service. You only need to know at least 1% more than your potential customer. This is an empowering mindset to embrace if you are to make a difference in your world with your passion and expertise. Eliminate the fear of not being an expert at something. You are already an expert to a lot of people who need what you know. This course is designed to give your the know-how and motivation you need to progress.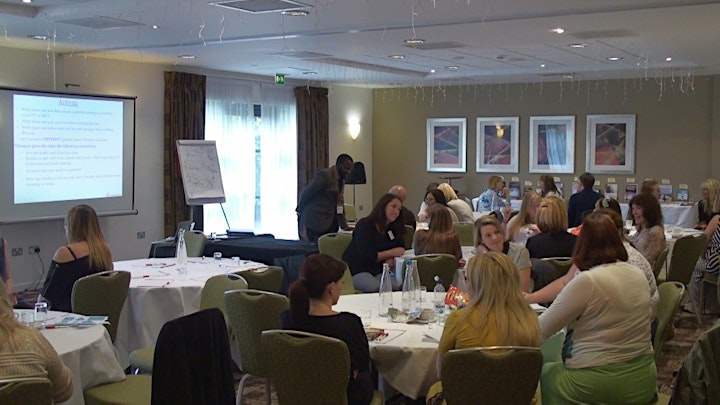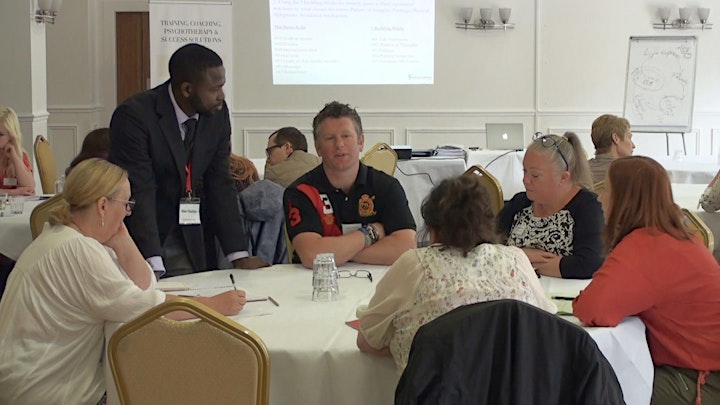 WHAT TO DO NEXT 
All you need to do is to register your  ticket to attend this one-day event now.  The event is expected to be oversubscribed as there are very limited spaces. So book your seat now to avoid disappointment. 
IS THIS GOING TO BE A HARD SELL?
We practise authenticity because that is one of our highest values. MindBody Breakthrough does not use hard selling tactics because manipulation eventually leads to failures and stress at some point down the line. Over the last four years alone, we have conducted over 500 workshops and seminars attended by thousands of people from all endeavours throughout the UK and overseas. Many of our previous attendees have returned several times to attend other courses that we offer as a result of the credibility and trust that we have established with them.
If you enjoy the day and think that any of our materials, online courses or future workshops can be beneficial to you personally or to your work, then we can discuss options once you have completed this full day. We just want you to come and enjoy the day, acquire additional helpful skills and make new friends.
Spot allocation is on a first-come-served basis due to limited places. 
A certificate of attendance will be issued.
We look forward to seeing you there.
Best Regards,
Wale Oladipo
Mind Body Breakthrough
Terms and Conditions
Cancellation:
Cancellation charges are applied in all cases. We regret that this has to be done. All bookings involve administrative costs and it is difficult to fill vacant spaces as a result of late cancellations.
Cancellation charges are applied based on when the written cancellation notice is received. See the following refund rates:
Over 2 weeks' cancellation notice: Full refund

1-week cancellation notice: 50% refund

Less than 7 days cancellation notice: No refund unless in exceptional circumstances, for which a medical certificate may be requested.


Alternatively, a substitute delegate can be named at any time before the course. There will be no extra surcharge for making a substitution.
No refund will be payable for non-attendance or if no prior notice of cancellation is given.
The refund will be issued after the course.
Pictures/Videos:
Please be aware that the presentation (the power point and the tutor) may be photographed or filmed for educational, quality or promotional purpose. MindBody Breakthrough takes confidentiality very seriously and aims to use any films or photos that may be taken according to the strict terms and conditions on live events. For case study clips, permission will be sought from individuals involved before the clip of that matter is used.
Date and Time
Location
[Online Webinar]MindBody Breakthrough
15 Queen Square
Leeds
LS2 8AJ
United Kingdom
Refund Policy
Refunds up to 30 days before event
Eventbrite's fee is nonrefundable.