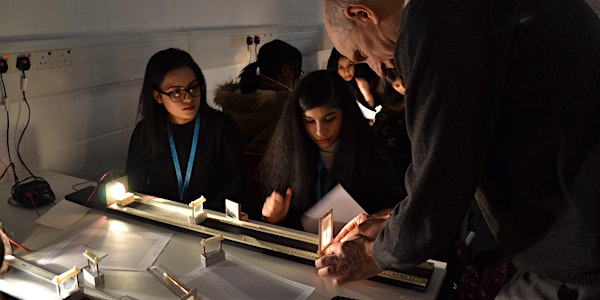 Multiple Dates
CPE Online 2021/22 - Year 7/8, 25th to 29th April
An online version of the Cambridge Physics Experience.
About this event
In line with the social distancing measures in place due to COVID-19, CPE will be online for the foreseeable future. We hope to replicate as much of the face-to-face experience as possible with the following programme.
An online tour of a Cambridge college, information about studying at Cambridge, and advice on Higher Education, including the Cambridge application process. This will be accessible online the week before and throughout the CPE week.
A practical session, in which students apply curriculum science to novel exercises, to be completed before the Q&A session whenever time is available. This will use commonly available resources and the Outreach team will be on hand to offer any help required.
A demonstration and an optional live Q&A with the Outreach team, bookable a week before the event. This Q&A will take place on the day that you book, at a time you choose between 10:00 and 16:00.
Bookings are for a group of students, this can be any size or as many as you feel can meaningfully interact with the live Q&A.
More information can be found here.
Organiser of CPE Online 2021/22 - Year 7/8, 25th to 29th April