Description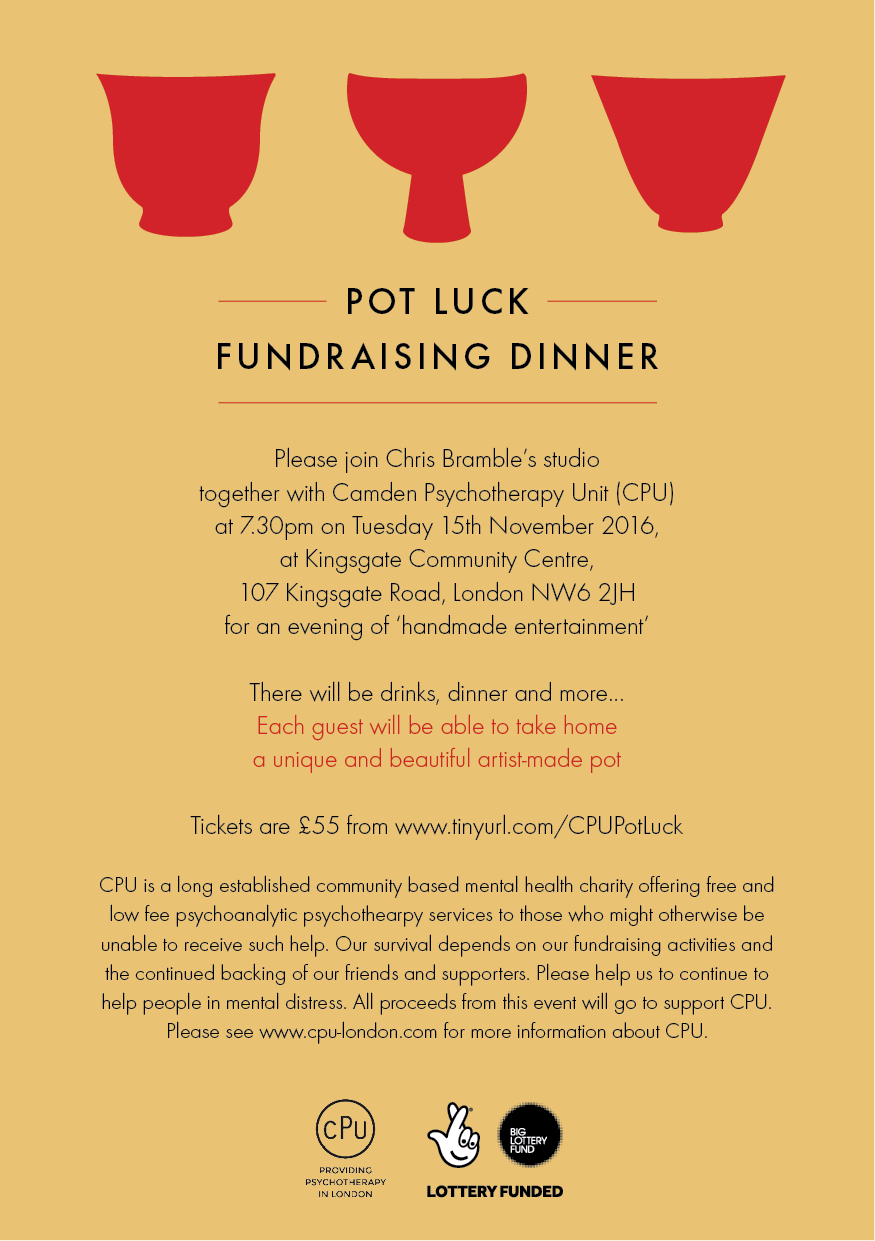 CPU POT LUCK DINNER FUNDRAISING DINNER
Please join Chris Bramble's studio together with Camden Psychotherapy Unit (CPU) at 7.30pm on Tuesday 15th November 2016 for an evening of 'handmade entertainment'. There will be drinks, dinner and more... Each guest will be able to take home a unique and beautiful artist made pot.
CPU is a long established community based mental health charity offering free and low fee psychoanalytic psychothearpy services to those who might otherwise be unable to receive such help. Our survival depends on our fundraising activities and the continued backing of our friends and supporters. Please help us to continue to help people in mental distress.
All proceeds from this event will go to support CPU.
Please see www.cpu-london.com for more information about CPU.
BUY YOUR TICKETS NOW AT THE TOP OF THIS PAGE!
Camden Psychotherapy Unit trading as CPU.