Dr. Joseph M Juran's 21st Century of Quality - with keynote speaker Dr Joseph A. DeFeo
About this event
Dr Joseph M Juran
Dr. Juran was a great humanist and quality management expert. Dr Joseph DeFeo witnessed this first hand as his career was built working for the Juran Institute for 34 years. What is often overlooked is how his methods are known today and how he defined this century as the Century of Quality. We will explore some of his fascinating life from childhood to adulthood. Dr DeFeo will review his most important contributions to society and the field of managing for quality.
Dr Joseph A DeFeo
Dr. Joseph A. DeFeo, CEO of Juran Global, is recognized as one of the world's leading experts on quality management and sustaining a culture of excellence. For over 30 years, Joe has worked as a trusted adviser helping business leaders improve results through improved quality of products and services to its customers. These include Business Process Quality Management, Quality By Design, RCCA, Lean, Six Sigma, Strategy Deployment and Change Management.
Joe has assisted many global organizations, private and public, for profit and not-for-profit, leading major organizational change. Some of the global organizations include: Astellas, Roche, Pfizer, BMS, Molex, John Deere, Unilever, Raytheon, Pitney Bowes, Sutter Health, Medstar Health, and Lowe's Home Improvement to name a few. Non-for-profit include: The National Science Foundation, USP, local and state government, universities and hospital systems.
Joe is a frequent guest speaker at international conferences. He has presented in 46 countries. He has been an Adjunct Professor for the National Graduate School of Quality Management, Western Connecticut State University, Columbia University, and Central Connecticut State University, teaching graduate courses on management, training and development. Joe started his career as a high school Industrial Technology Teacher. He was a respected soccer, basketball and track coach.
Certifications and Credentials:
▪ Doctor of Letters, National Graduate School of Quality Management
▪ Master of Business Administration, Western Connecticut State University
▪ B.S., State of Connecticut Certified Secondary Education Teacher
▪ Lean Master Black Belt
▪ Lean Six Sigma Certified Executive Facilitator and Trainer
Publications:
Dr. DeFeo has written or co-written four important texts and has been published over 200 times! His books include:
- The 6th and 7th Edition of Juran's Quality Handbook: The Complete Guide to Performance Excellence; the "go to" resource for quality management and performance improvement leaders, co-authored with Dr. Joseph M. Juran. - The 6th Edition of Juran's Quality Management and Analysis, combines the pioneering concepts of Dr. Joseph M. Juran and the teachings of the late Dr. Frank M. Gryna with the insights and experience of today's leading practitioners at the Juran Institute. - Juran's Quality Essentials for Leaders, provides a concise message delivered for leaders to teach them how to embrace quality, not fight it, to be a globally competitive enterprise. - Six Sigma Breakthrough and Beyond which Joe co-authored with his late mentor, Dr. William Barnard.
Joe believes that a relentless pursuit of improving the customer experience combined with process integrity will sustain business results and a culture of excellence.
Joe was recently noted by Steve Denning of Forbes.com. "By re-focusing primary attention on the customer and on exceeding the customer's expectations, the Juran Quality Handbook has done quality management a great service."
Event Access
Microsoft Teams Event - click here to join.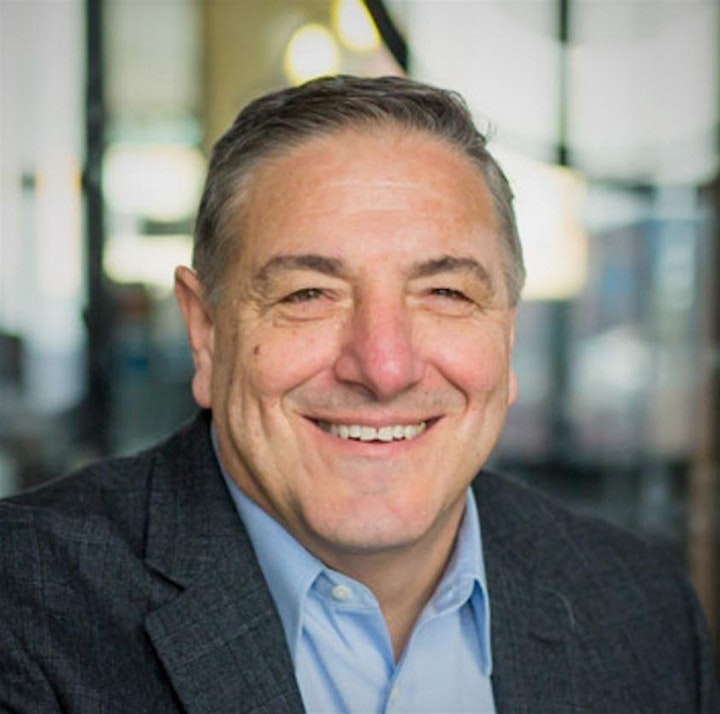 CQI Hong Kong Branch
CQI Hong Kong Branch was the first international branch of The Chartered Quality Institute (CQI), established in 1991. We are currently delivering free to all Webinars to quality and business professionals across Asia and world-wide. Please follow us on Eventbrite and you are welcome to get in touch with us at cqihk@quality.org
The CQI is the professional body for experts in improving product, project and service quality. For more than 100 years, we've been championing organisational excellence by setting professional standards for quality management in the UK and globally.With 18,000 members in 100 countries, we are the partner of choice for quality management practitioners and, through our International Register of Certificated Auditors (IRCA) certification, for systems audit professionals.We're the only body that can award Chartered Quality Professional status. And our independence, global perspective and cross-sector outlook makes us trusted advisors to the UK and international Quality communities, industry and practitioners.
For more information on the CQI and how to join, please visit www.quality.org
Important Information
After the event we will send a request for feedback to the email address used to register for a ticket for this event. We will use this anonymous feedback to improve our events. A follow up email may be sent one week after the event.
Eventbrite will hold your personal data that you use to register for an event. The CQI will process your data up to one month after the event for the purposes of event administration. If you would like to delete your data from Eventbrite after this time you can do so by contacting Eventbrite directly.
We have appointed IT Governance Europe Limited to act as our EU representative. If you wish to exercise your rights under the EU General Data Protection Regulation (EU GDPR), or have any queries in relation to your rights or general privacy matters, please email our representative eurep@itgovernance.eu
Please ensure to include our company name in any correspondence you send to our representative.
As this event is being held on Microsoft Teams, please refer to the Microsoft privacy statement which explains the personal data Microsoft processes, how they process it and for what purposes.