Description
FUTURES THINKING AN UNCERTAIN WORLD
The world is changing. Fast. You need to make decisions in the face of uncertainty.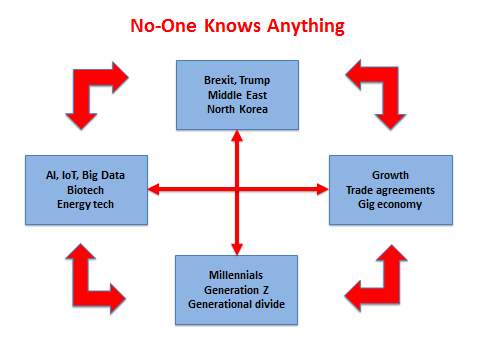 Political shocks, rapid technological advances, shifting generational attitudes and economic upheaval show that change is happening everywhere – and in complex interconnected ways.
Straight-line forecasting or assuming the status quo continues are no longer a basis for sound strategic planning – if they ever were.
In this short talk, Huw Williams of SAMI Consulting will discuss some of the major trends affecting the future of work, suggest some less obvious emerging issues, and outline how organisations can develop strategies that deliver robust decisions in uncertain times.