Description
Israel and the occupied Palestinian territory now form a de facto, apartheid single state. Prospects for peace are dim. Internationally, however, there are positive developments, including the growth of the boycott, divestment and sanctions (BDS) movement.
Now is the time, Ben White argues in his new book, to look beyond segregation and ethnic partition to a future based on democracy and self-determination for all..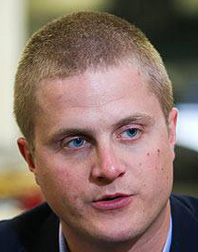 Ben White is a British writer and analyst who has been visiting and writing about Palestine/Israel for over a decade.
His journalism has been published by the Guardian, the Independent, Newsweek Middle East and many others. He is a frequent guest on Al Jazeera and is a contributor to the independent Palestinian think-tank Al-Shabaka.
His books include Israeli Apartheid: A Beginner's Guide (2009, 2014), Palestinians in Israel: Segregation, Discrimination and Democracy (2011) and, published in May this year, Cracks in the Wall: Beyond Apartheid in Palestine/Israel.
Of the last, Karma Nabulsi has said: 'In the midst of a torrent of competing facts, and often dense and bewildering arguments, we are fortunate to have the steady, clear and utterly principled voice of Ben White.' Nadia Hijab has called the book 'a must read for all those who might despair of ever seeing peace, let alone justice, come to this tormented land'.