CRAFiC Research Seminar: Rethinking spatiality and accounting: a case of fe...
Description
This research seminar is hosted by the Centre for Research into Accounting and Finance in Context (CRAFiC) at Sheffield University Management School
Speaker Bio
Professor Teerooven Soobaroyen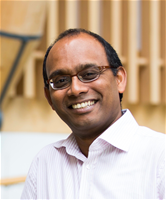 Teerooven Soobaroyen is a Professor of Accounting at the University of Essex Business School. His research interest focuses on the inter-relations between accounting, accountability and governance, with an empirical emphasis on third sector contexts and/or in emerging economies. He has published articles in journals such as Journal of Business Ethics, Accounting, Auditing and Accountability Journal, Critical Perspectives on Accounting, International Journal of Auditing, Accounting Forum, and Accounting and Business Research.
Abstract
To date, there has been a notable number of research on gender and the accounting professionalization projects, which revealed the nature and dynamics of the formal and informal gendering practices that have impeded the entry or progress of women in the profession. We contribute to this project by empirically examining how gendering practices in accounting organisations are related to 'space' in Big Four audit firms. We consider spatiality both in terms of the physical (built) environment (space(s) of organisation) and also in terms of the social relations and subjective processes it engenders (the organisation or 'production' of space). We draw on Lefebvre's (1991) inter-related notions of perceived, conceived and lived space to evaluate how women accountants are affected by the establishment of a dominating 'abstract' space (known as the 'female-only' section) in Saudi Arabian audit firms. Consequently, in spite of policies aimed at improving women's access to, and progress within, the profession, the organisation of workspaces continues to perpetuate gender inequality.
Programme
12.30 - 13.00 A light lunch will be served in the Courtyard Cafe (soft seating area)

13.00 - 14.00 Seminar with Q&A in Meeting Room 3
Date and Time
Location
Sheffield University Management School
Conduit Road
Sheffield
S10 1FL
United Kingdom