Sales Have Ended
Ticket sales have ended
Many thanks! We are looking forward to seeing you at the site.If you have any questions, do not hesitate to contact us by e-mail: info@thecreationofjapan.or.jp.
Sales Have Ended
Ticket sales have ended
Many thanks! We are looking forward to seeing you at the site.If you have any questions, do not hesitate to contact us by e-mail: info@thecreationofjapan.or.jp.
About this Event
England and Japan have a long and rich history of picnic and have been fussy on items, as shown in each history of "Picnic Set". This picnic style networking party is to promote Loving Craft Lifestyle & UK- Japan cultural exchange, as a part of London Craft Week.
Please bring your own picnic items, like cup, dish, picnic set etc. with you to join our party. Either British or Japanese crafts will do. The world number one collector of Picnic Sets, mainly British ones, will come from Japan to show you some of the most beautiful and historical ones.
You will find 8-10 picnic teams unfolding rugs on the lawn, where we, including Japanese craftsmen, will show you rich variations of the Craft Picnic and encourage you to join.
This event is a part of London Craft Week.
Participants: 120guests
Fee: £40
*fee is to cover costs of food, beverage and part of it will be donated to protect the endangered craft-related materials and tools.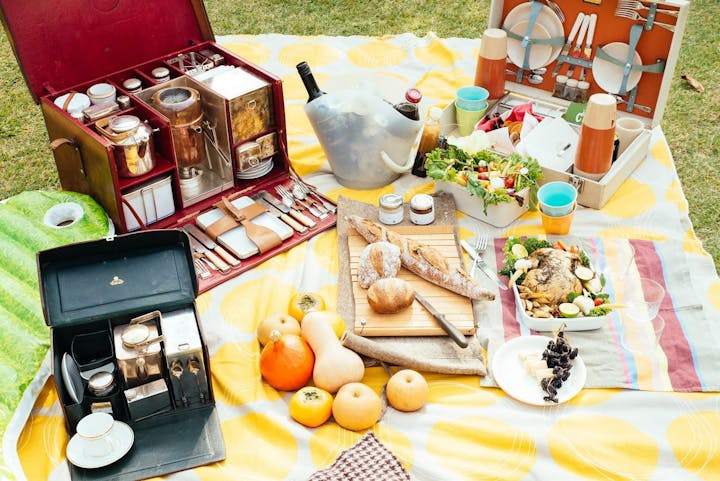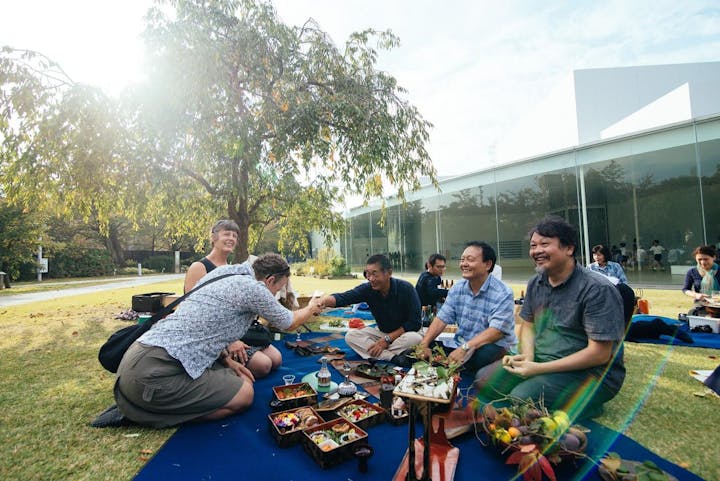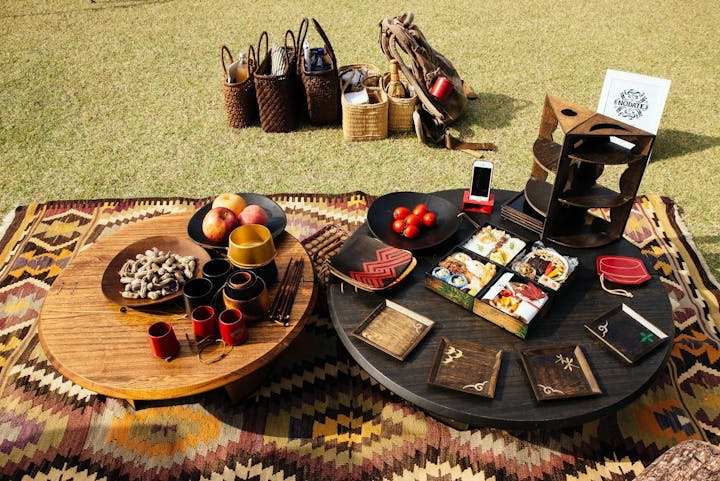 Introduction of Picnic Hosts:
1. The Creation of Japan(CoJ)
The Creation of Japan is a unique non-partisan organisation engaged in multidisciplinary initiatives, with the aim of preserving the 'crafting beauty' of Japan for the next century. Looking ahead to 100 years means building a network of connections across different genres, encompassing everything from the art, culture and fashion of Japan, to urban networks, creators' associations, schools, craftspeople and manufacturers of materials.
During London Craft Week, there are two different symposiums exploring the issues around Japanese-English translation difficulties concerning craft, one at Daiwa Anglo-Japanese Foundation on Thursday 9 May, and the other at Japan House London on Friday 10 May.
2. TOKYO PICNIC CLUB(TPC)
Tokyo Picnic Club (TPC) was founded in 2002 to celebrate the bicentennial anniversary of picnic, which became popular by the activities of "Pic-Nic Club" founded in London, March 1802. TPC members are over 80 people from various fields like the architect, urban designer, landscape designer, graphic designer, illustrator, photographer, food coordinator, editor, curator etc.. They are to dedicate their talents of creativity for re-defining the activities of picnic in the modern context of urban circumstance of Tokyo, from developing food menu of sandwiches and tea flavors, to renovating the park management systems and its landscape qualities. To criticize the narrowness of public spaces and their exclusive management, TPC is claiming the "Picnic Right", as the basic human right for the urban dwellers of Tokyo.
3. Crafting Japan 2019: Organizer and Six Exhibitors
Npo Made in Japan Project (MIJP) / Organizer
Gyokusendo / Copper ware
Takano-Chikko / Bamboo works
Seki-bikodo / Urushi(Lacquer) ware
WAporter / Ceramics​
Shizu hamono / Metal knife​
Niwa futon / Japanese Futon Making​
Crafting Japan 2019 will hold an business matching exhibition at Dartmouth House in 8-9 May also during London Craft Week.
https://www.londoncraftweek.com/events/crafting-japan-materials-and-techniques#sthash.9qToGBxb.dpbs
Supported by TOKYO CLUB, The Great Britain Sasakawa Foundation, ANA
Rules for Craft(Kogei)Picnic  
01
Crafts (Kogei) Picnic is a social activity.
Talk. Praise.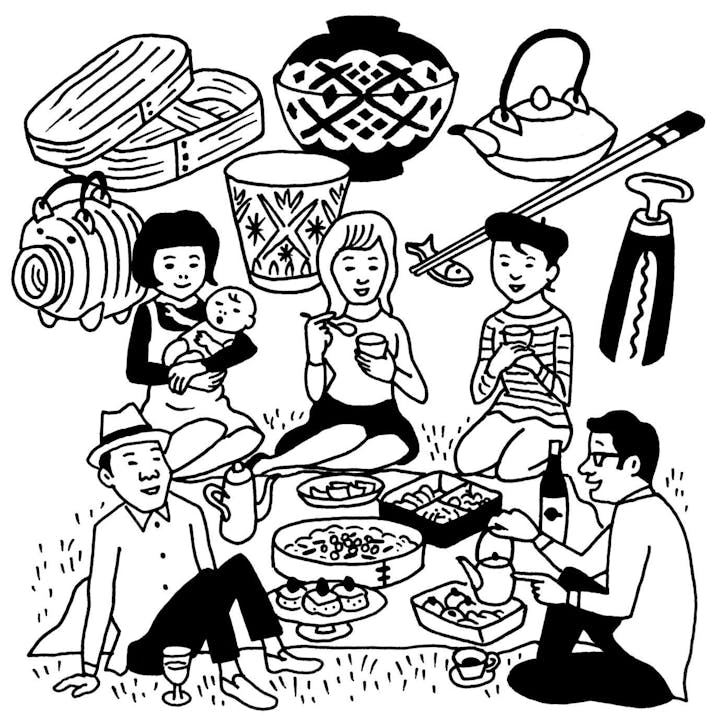 Rules for Craft(Kogei)Picnic
03 
Bring your most favorite crafts.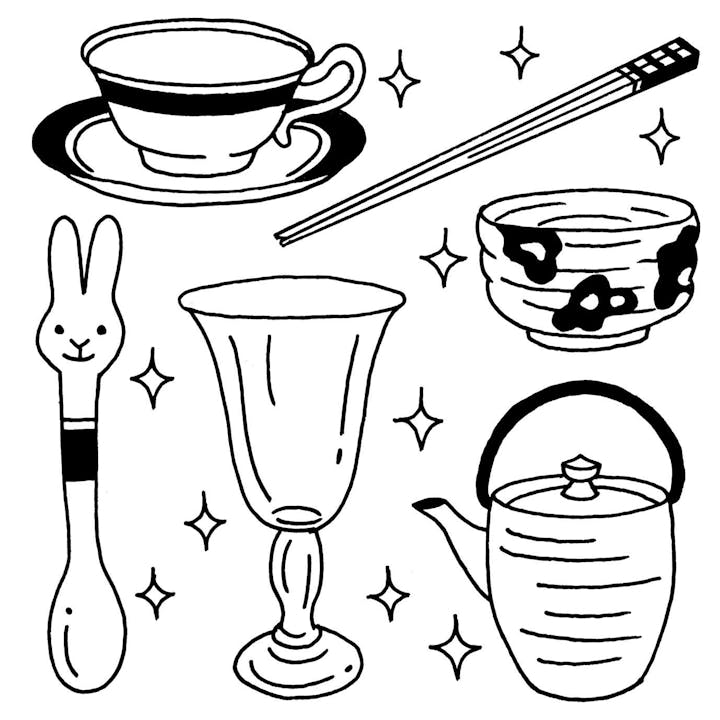 Rules for Craft(Kogei)Picnic
07 
Stir up the dishes, Appriciate wares!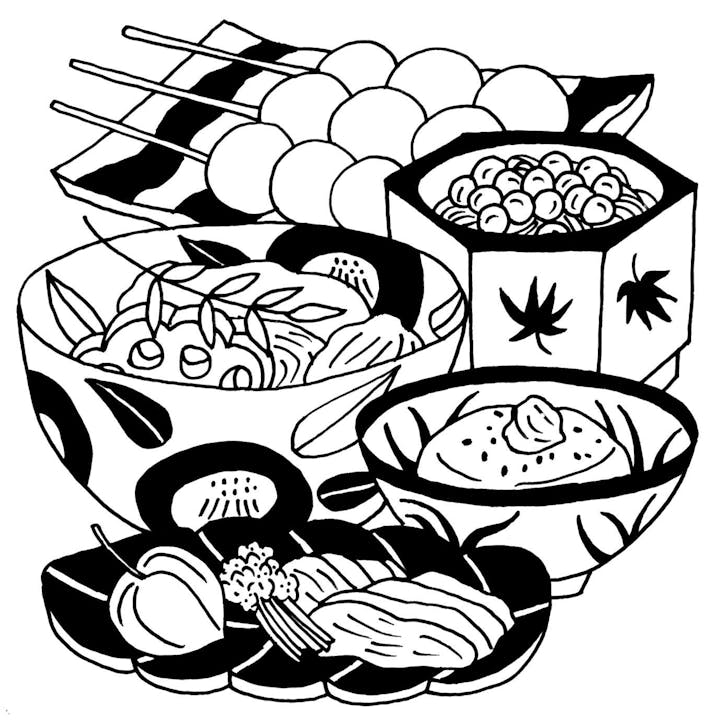 Photo : Ohki Ken
Illustrated: Kitamura Kenji