Description
Interested in an inspiring, intensive, creative writing long weekend? Working on your fiction? Developing your critical and editing skills? Do you want support to boost the crafting of your writing?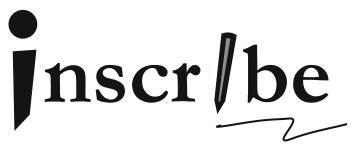 Attend Inscribe's residential fiction weekend at the recently renovated Debden House, on the edge of Epping Forest! This is a wonderful opportunity to gather with other writers from around the country, who are your creative peers, to spend an intensive two and a half days on your craft.
------
'I always know the ending; that's where I start.' Toni Morrison.
Our guest tutor Romesh Gunesekera writes: If only somebody had told me how to begin, I might have avoided ten years of false starts. That's what a workshop can do: shorten the time it takes to discover some of what you need to know to write. We will be looking at starting points and key decisions in writing fiction. Be prepared to write and share.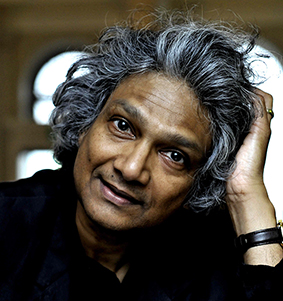 Guest tutor: Romesh Gunesekera
Romesh Gunesekera was born in Sri Lanka and lived in the Philippines before coming to Britain. He is internationally acclaimed for his novels and short stories, including the Booker-shortlisted Reef — a BBC World Book Club title. Noontide Toll, his most recent book, captures a vital moment in the aftermath of civil war in Sri Lanka and was featured in The New Yorker. It was short-listed for the 2015 DSC Prize for South Asian Literature in India and the Gordon Burn prize for innovative writing.
He is also the joint author of The Writers' & Artists' Companion to Novel Writing.
He runs workshops for Arvon, Guardian Masterclasses and the Faber Academy and teaches on the Goldsmiths M.A. in Creating & Life Writing.

He was the chair of judges for the 2015 Commonwealth Short Story Prize and has also judged the Caine Prize and Granta's Best of Young British Novelists. He is a Fellow of the Royal Society of Literature.
www.romeshg.com

INSCRIBE are planning this weekend primarily for Black & Asian writers. In our work we meet writers around the country, who would really appreciate a boost in the crafting of their fiction; their creative practice; and developing their critical reading and editing skills.
INSCRIBE aims through this intensive weekend, to place participants in a better position to:

submit to publications and competitions
advance the development of their fiction
approach a publisher with greater confidence, in a professional manner.
The weekend is inclusive of food and accommodation. You are responsible for your own travel costs.
This all-inclusive weekend is just £170 (double occupancy) or £200 (single occupancy)
There are a few £50 bursaries we can offer other writers (please email stating your reasons for applying)
You are responsible for your own travel costs.
Inscribe contracted writers should book separately via the link provided by Dorothea