Craftivism Footprint workshop

Wednesday, 7 September 2016 from 17:00 to 19:00 (EEST)
Event Details
Part of Helsinki Design Week. Hosted by The Finnish Crafts Organization. Part of 'Gentle Protest' exhibition by Sarah Corbett of Craftivist Collective. 
"I am only one; but still I am one. I cannot do everything, but still I can do something; I will not refuse to do something I can do." Helen Keller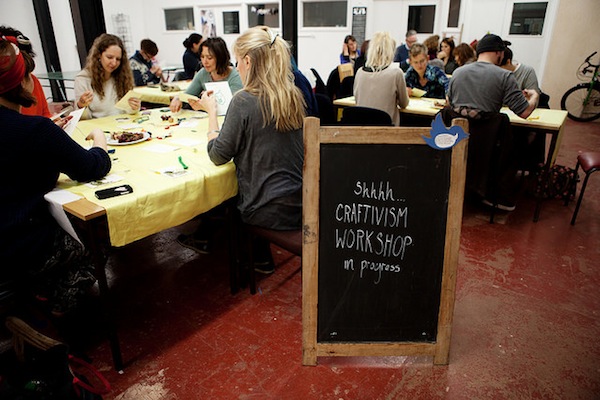 This craftivism project is a chance to slow down and - in the safe environment that craft creates - reflect on what inspires you to walk through life as a good global citizen. It's inner activism encouraging people to think about the imprint we leave on our world and how we can make sure it's a positive one. Stitch a thought, quote or lyric onto your footprint and keep it for yourself as a beautiful physical reminder to be your best self, helping not harming people or planet. 
Led by Director of the global Craftivist Collective Sarah Corbett based in London and only in Helsinki for a week in September. Limited to 15 people this event will be intimate so you can talk to fellow craftivists or reflect quietly. Refreshments will be provided as well as music and a faciilated structured workshop. Craftivist Sarah Corbett will also tell you more about the benefits of her approach to craftivism (with her 7 years of experience working as a professional campaigner for for Christian Aid, Governmnet Department for International Development and most recently Oxfam) and the methods you can use. Plus it's a great opportunity to meet like-minded people and become craftivists together.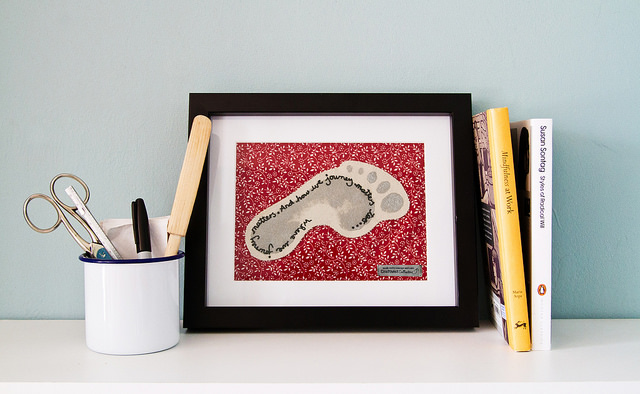 Sarah sees craftivism as a form of 'slow activism', a reflective action which changes the participant as much as it does the world. It is passionate but polite, provocative but patient, drawing people to engage in discussion and debate rather than forcing it down people's throat. Unlike some of the more traditional, extrovert forms of activism, craftivism is quietly beautiful, it is individual and it is effective.
All materials are provided including fabric, thread, needles, a woven label, instructions and a kit to put them in to take home if you don't finish the project. Plus additional Craftivist Collective products are available for purchase  after class (such as our Little Book of Craftivism and other craftivism kits). 
Level: all levels 
Teacher: Sarah Corbett
Course Length: 2 hours
Fee €20
Availability: 15 spaces in total (nice and intimate)
More information on the Craftivist Collective projects at www.craftivist-collective.com/projects Buy kits and tools if you cannot attend the event at www.craftivist-collective.com/shop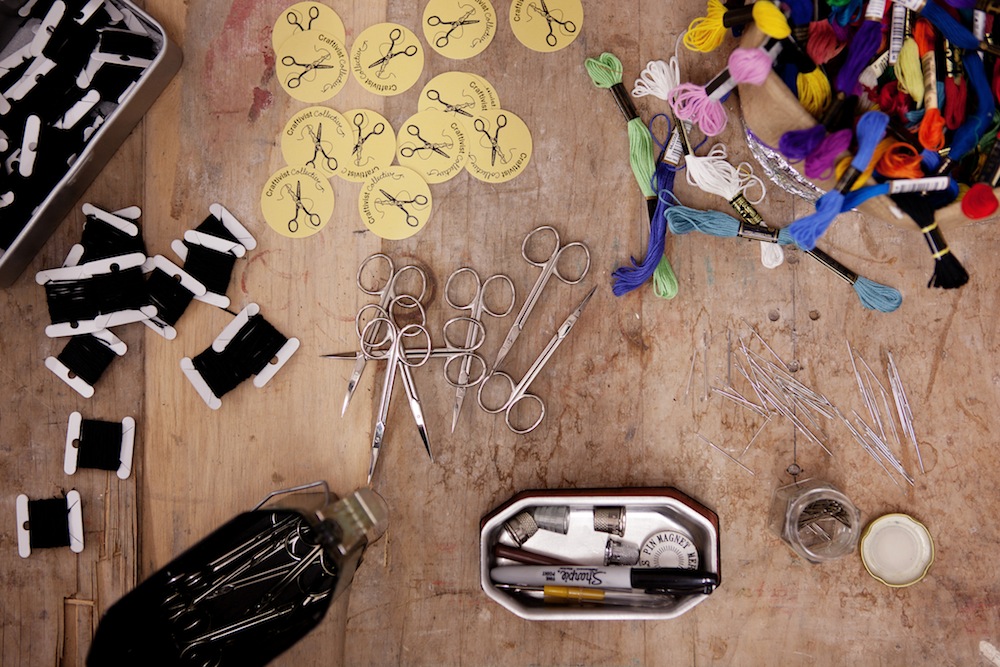 When & Where

CraftCorner
Eteläesplanadi 4,
00130
Helsinki
Finland


Wednesday, 7 September 2016 from 17:00 to 19:00 (EEST)
Add to my calendar
Organiser
We are a social enterprise that believe craft can be a tool for gentle activism
aimed at influencing long-term change
.
By using the quiet, reflective time it gives us to explore global issues and how they affect the world around us, we can create something beautiful, considered, positive and poignant.
We provide kits, tools and services for individuals and organisations around the world to do effect craftivism. 
Join us, together we can change our world, one stitch at a time…