Description
"I am only one; but still I am one. I cannot do everything, but still I can do something; I will not refuse to do something I can do." Helen Keller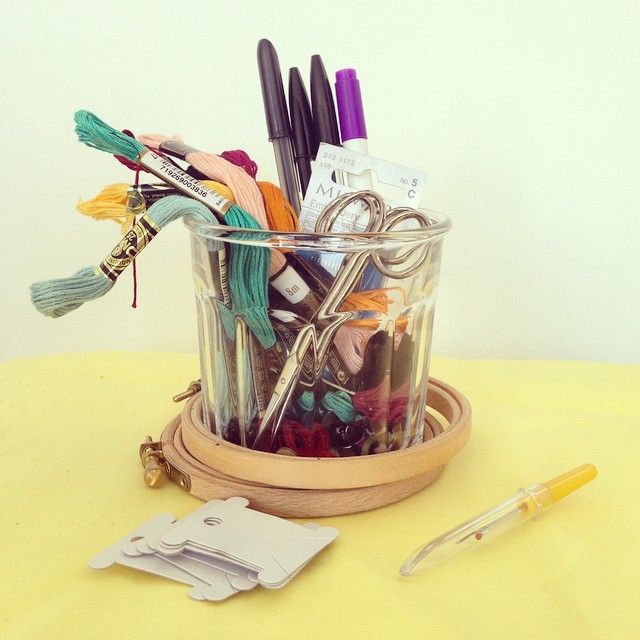 This project is a chance to slow down and - in the safe environment that craft creates - reflect on what inspires you to walk through life as a good global citizen. This project is about encouraging people to think about the imprint we leave on our world and how we can make sure it's a positive one. Stitch a thought, quote or lyric onto your footprint and either keep it for yourself or give it away as a gift to encourage someone else.
The footprint kit includes: canvas fabric with footprint or shoe print stencilled on it, needle and thread, instructions, and suggested content.
Limited to 15 attendees.
Led by Founder of Craftivist Collective Sarah Corbett
Deposit of 100SEK will be reimbursed on your arrival at the workshop (the remaining 10SEK is the fee eventbrite charge).
Buy kits and tools here if you cannot attend the event
Svenska:
Craftivist fotavtryck
18:00- 20:00 onsdag 26e augusti.
Sy ett fotoavtryck på duk och hitta lärdom som inspirerar dig att gå genom livet som en god förändrad medborgare. Spara ditt fotavtryck som en påminnelse för att förändra i världen ett stygn i taget ...
Organiser of Craftivist Footprint workshop
We are a social enterprise that believe craft can be a tool for gentle activism
aimed at influencing long-term change
.
By using the quiet, reflective time it gives us to explore global issues and how they affect the world around us, we can create something beautiful, considered, positive and poignant.
We provide kits, tools and services for individuals and organisations around the world to do effect craftivism. 
Join us, together we can change our world, one stitch at a time…