Event Information
Location
The Vincent Building (52A)
Cranfield University
Cranfield
MK43 0AL
United Kingdom
Description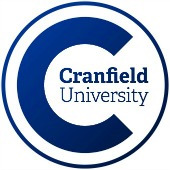 Our sixth annual Alumni Conference: Leading Through Change
The last year or so has seen massive socio-economic and political shifts on a global scale, with periods of uncertainty challenging economies, business and cultures.
With such unprecedented change, the need for strong leadership becomes ever more vital. It is an area that underpins much of Cranfield's world-leading research across technology and management.
Join us for our sixth annual Cranfield Alumni Conference, where our academic experts, industry leaders and influential alumni unpick the issues affecting leading through change and share their own expertise.
Hear from experts on a broad range of topics from Brexit economics to critical decision making in crisis situations and the Apprenticeship Levy - among an evolving and dynamic programme.
Some of our great speakers include Baroness Barbara Young, Chancellor of Cranfield University, Garry Copeland, Former Managing Director of Combined Operations at British Airways, Joe Nellis our Professor of Global Economy and Bryan Watters, Senior Lecturer in Leadership, Cranfield Defence and Security.
Paul Baines, Professor of Political Marketing at Cranfield will be helping us navigate the new apprenticeship levy with his panel from some of the UK's top companies including Unilever and Grant Thornton.
We are sure you will be inspired by our keynote speeches from notable industry and academic figures, and look forward to seeing you at our breakout sessions. There will be plenty of valuable time throughout the day to network with fellow alumni, speakers, faculty and staff members.
---
Preliminary Programme

08:30 Registration

09:15 Welcome - Professor Sir Peter Gregson, Chief Executive and Vice Chancellor

09:30 Keynote: Up for Change – perspectives form a Chief Executive and Chairman
Baroness Barbara Young of Old Scone, Chancellor, Cranfield University
Barak Obama said "Change will not come if we wait for some other person or some other time. We are the ones we've been waiting for. We are the change that we seek." How to promote change as opportunity and not threat and help people and organisations to grasp change with enthusiasm. Baroness Young speaks from a leadership background in a wide range of highly visible public sector and non-governmental organisations.

10:30 Break: Tea, Coffee and Structured Networking

11:20 Keynote: Change programmes, people and leadership challenges. Do you have your priorities right?
Garry Copeland, Former Managing Director Combined Operations, British Airways
In an era of rapid and profound change, technology, tools and infrastructure generally get the lion's share of an organisation's attention, and resources.
Large change programmes are most often driven and dominated by complex technology, expensive infrastructure and seductive visions of a more efficient, cost effective, or otherwise desirable outcome. The disruptive and revolutionary are often regarded as 'holy grail' elements to rapid progress.
Yet, the most common determinant of the success of large projects is the engagement of the people involved. Project initiators, managers, workers, board members, customers, regulators share some common concerns, but are often motivated and divided by their own concerns, perceptions and philosophies.
In recent years the mix is further enlivened by a voracious media appetite for negative or critical news, and increasingly fed with all sorts of opinions via social media channels.
Garry Copeland, Former Managing Director of Operations at British Airways, considers the delivery of large infrastructure and technology programmes, and reflects on some of the practical leadership lessons learned.
12:20 Lunch and Networking

13.35 Parallel Sessions:
Apprenticeship Levy / Masterships

Paul Baines, Professor of Political Marketing and Director, Executive MBA, Cranfield School of Management (Chair)
Simon Littlewood, Partner, Head of Business Growth Services, Grant Thornton
Andrew Sztehlo, Global R&D Vice President, Ice-cream, Unilever
Mark Threlfall, Interim Director - CCED, Cranfield School of Management

Leading Intelligent Career Owners
Michael Arthur (MBA 1975), Professor of Strategy and International Business, Suffolk University, Boston
If your team members are Intelligent career owners, what do you need to do? In today's global economy, people need to take ownership of their careers, rather than leaving their career futures in the hands of any single organization. This changes the rules for both leaders and team members. The old assumption of a common focus on the organization's best interests breaks down, and is replaced by a set of interdependent interests. The "intelligent career" framework, concerned with why, how and with whom both leaders and their team members work, suggests a way forward.
This session will help participants to:
• Consider alternative approaches to leadership in a fast-changing world.
• Explore the career assumptions behind their own leadership approach.
• Consider the trade-offs between organizational goals and team member goals.
• Envision a new "contract" between the leader and team members to attain mutual success.
14:40 Parallel Sessions:
Change Management
Dr John Glen, Director of Centre for Customised Executive Development, Cranfield School of Management (Chair)
Tom Keohane (MBA 2005), Partner, The Berkeley Partnership LLP
Richard Kwiatkowski, Senior Lecturer, Organizational Psychology, Cranfield School of Management
Critical Decision Making in a Crisis
Dr Bryan Watters OBE, Senior Lecturer in Leadership, Cranfield Defence and Security

15:40 Break: Tea, Coffee and Structured Networking

16:25 Keynote: Is there life after Brexit?
Joe Nellis, Professor of Global Economy, Cranfield School of Management
17:25 Close
Professor Sir Peter Gregson, Chief Executive and Vice Chancellor, Cranfield University
---
Please visit the website for full information on travel and transport.
Booking terms and conditions, including cancellation charges, for the event can be found on the Tickets page.
#CUAC17
Date and Time
Location
The Vincent Building (52A)
Cranfield University
Cranfield
MK43 0AL
United Kingdom