Description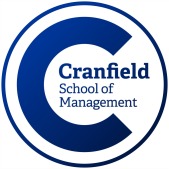 Cranfield School of Management 50th Anniversary Gala Reunion
Our 50th Anniversary Gala Reunion takes place on Saturday 21 October 2017. We'll be welcoming back School of Management Alumni for a day of celebration in our special anniversary year.
It's a great opportunity to catch up with classmates and Cranfield staff, past and present, while hearing the latest thought leadership from our eminent faculty. Join Emeritus Professor David Myddelton as he chairs a Question Time-style debate with a panel of your favourite Cranfield names.
The exciting day also includes tours of campus, lunch and our Alumni Awards presentation. In a special addition to this year's programme, grab yourself a 'pint with a professor' at 1967 prices…9p!
The Gala Reunion wraps up with a five-course black-tie celebration dinner, with a photographer on hand to take class photos.
Why not make a weekend of it and join us on the day before, for our annual Alumni Conference on the topic of Leading Through Change. This year's line-up of distinguished speakers includes Dame Carolyn McCall, CEO of EasyJet, Baroness Barbara Young of Old Scone, Chancellor of Cranfield University, representatives from Grant Thornton and Unilever. Special discounted tickets are available if choosing to attend both events. Please click on the 'Tickets' button to see more.
Please visit our website for full information on travel and transport.
Booking terms and conditions, including cancellation charges, for the event can be found on the Tickets page.

Date and Time
Location
Refund Policy