Description
Crash Course: "Create Your Own Film" by Joao MB Costa and Pauline Fernandes
This crash course will have a workshop format where people will be divided into groups to write their own short story. Moreover, you will learn fundamentals of filmmaking and subsequently you'll have to apply the skills gained and film your story. For sake of time, it will be a 'one-take only' production which means that are no multiple tasks but you shoot and move on to the next scene. At the end of the event, all films created during the workshop will be screened. Good luck with capturing your story!

Joao MB Costa Bio: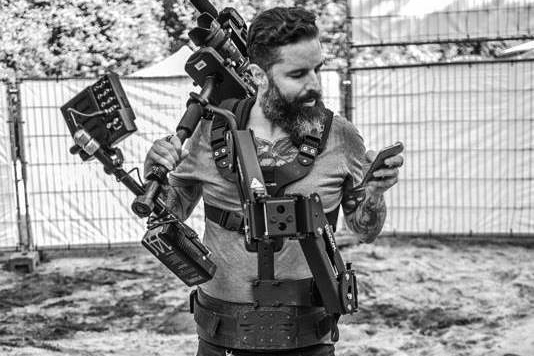 Joao Mb Costa moved to Amsterdam in 2002, what was initially planned as a 6 months stay to help out a friend with a new IT project became a 15-year life-changing project. In 2006 he was told by a friend about an open day at a very cool media school called SAE Institute, despite never hearing of it before he decided to check it out and was right away amazed by the friendly atmosphere and having the movie bug in him since young ages he decided to give a go at the film production course, at the time "as a weekend hobby", little did he know that SAE would change his professional and personal life at unexpected levels. Ever since his graduation in 2007 Joao has been gathering experience and working with clients as varied as Netflix, Heineken, Google, Guess Jeans, L'Oreal, Paradiso, or Volkshotel but still finds time to share his passion and experience at the film department of SAE Institute Amsterdam, a perfect balance for a busy life.
Pauline Fernandes Bio:
Pauline graduated in Film Production in 2008 and has since been involved in various filmmaking and video editing projects including films that were screened at short film festivals. She teaches film techniques for Game Art Animation from storyboarding and screenplay writing to digital imaging. Moreover, Pauline is supervising video content produced at SAE Institute. Pauline started her own video production company in 2017.