About this Event
NHS – Free For All
Is the NHS up for auction in a 'Free For All' to private health corporations?
Powerful songs, dynamic music, unique video footage and moving storytelling.
'Free For All' pays tribute to a health service still rated the most efficient and successful in the world. Based on interviews with a wide range of health professionals, this Banner Theatre show celebrates their passionate dedication to a publicly owned health care system free for all at the point of delivery.
Special guest performances to be announced.
7pm - Friday, 28th Feb - K2 Centre (conference Room 3), Pease Pottage Hill, RH11 9BQ
Sponsored by South East Unite the Union - Enquires: 07803136091
£10 waged/£5 Unite members and concessions.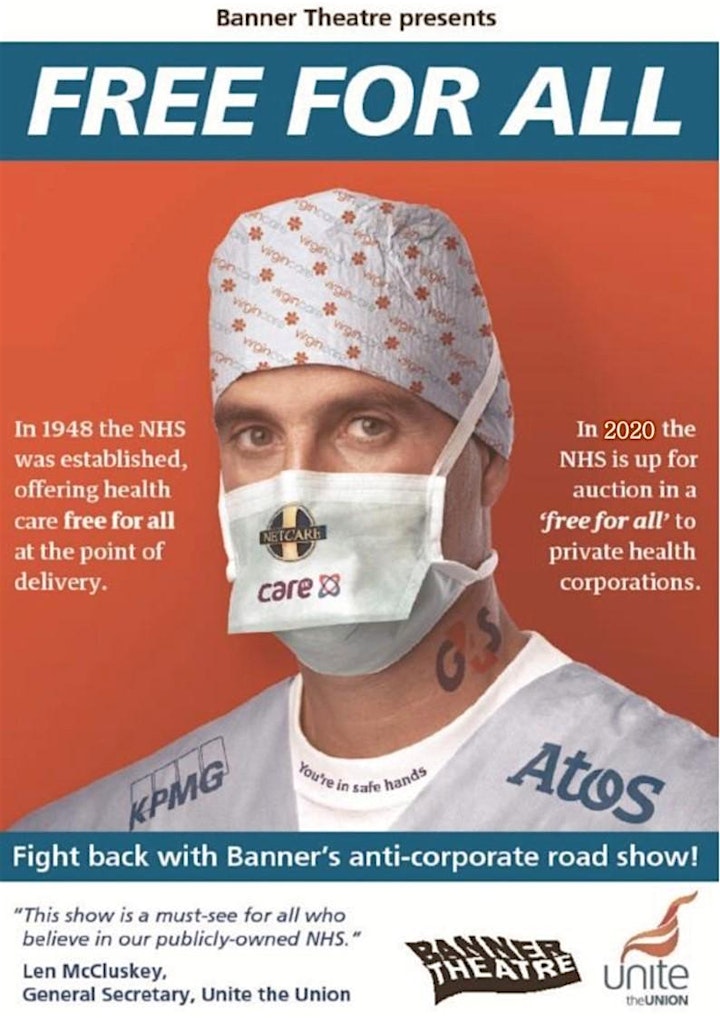 Join Unite the Union today - www.unitetheunion.org