Description
Crawley Open House and YMCA Crawley both exist to support vulnerable and disadvantaged people in the local area, and have had a presence in the community for many years.
With West Sussex County Council looking to cut funding to the housing related support and homelessness sector across the county, Crawley Open House and YMCA Crawley have come together for an event aiming to raise vital funds to continue our work. We're asking people to spend a night sleeping outside to help support homeless and vulnerable people across Crawley.
Funds raised will be split jointly between the organisations. We look for participants to commit to raising at least £50.
Registration for this event starts at 7pm on the night, with breakfast at 6.30am the following morning.
You must be at least 16 years old to take part in this event, and 16 to 17 year olds must to be accompanied by a named adult and have parental consent.
If you can't make it, you can still support us here.
Disclaimer
By registering for this event, you confirm that you are physically fit enough to sleep outside and that the organisers will in no way be held responsible for any injury, loss or illness incurred to your person as a result of this event.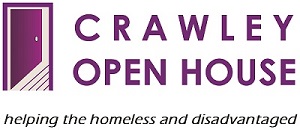 Thank you to Prestige Security & Events for supporting our event