Festive private sale in a social-distanced setting. This open day will showcase local artists and creators.
About this Event
Seasonal shopping in a social-distanced setting. A cross between a Christmas Market and a private sale.
This open day will showcase a select group of local artists and creators, with the opportunity to buy on-the-spot, or order in time for Christmas. We hope we can inspire you to have the cosiest Christmas ever, with gifts, homewares, clothes, food, art work, and vintage, staged for seasonal cheer.
@fenellasmithlondon, @melissalafavelondon, @dianaforbes.art, @savethymecooking, @yogapadhenley, @hillendhouseshops
Tickets are £5 each, redeemable against purchases of £20 or more.
Admission will be by advance purchase ticket only. This is a small-scale event, with a maximum of 8 tickets per session. We will be running five 45 minute sessions on 4 December. We also have only one child + adult ticket available per session; please DM us via @craziechristmas for availability. Child tickets are free. We regret that, due to social-distancing requirements, we do not have further capacity for children.
Face masks must be worn whilst shopping, and there will be a one-way system in place, with one point-of-sale. Government covid-19 event guidelines will be adhered to, including track & trace.
If government restrictions necessitate cancellation or postponement, tickets will be refunded.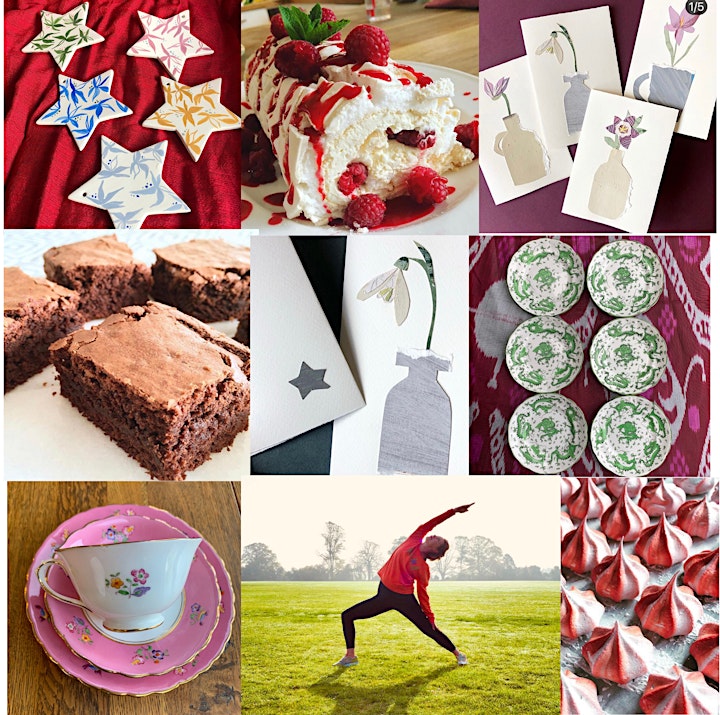 @fenellasmithlondon, @melissalafavelondon, @dianaforbes.art, @savethymecooking, @yogapadhenley, @hillendhouseshops