Description
#CREATALKS is a one-on-one conversation with the new age, and the originator moguls who are paving the way and making history in their respective field. We honour & celebrate these people and learn a little bit more about them, about their lives, backgrounds, some of the decisions that helped them reach this point. This is #CREATALKS.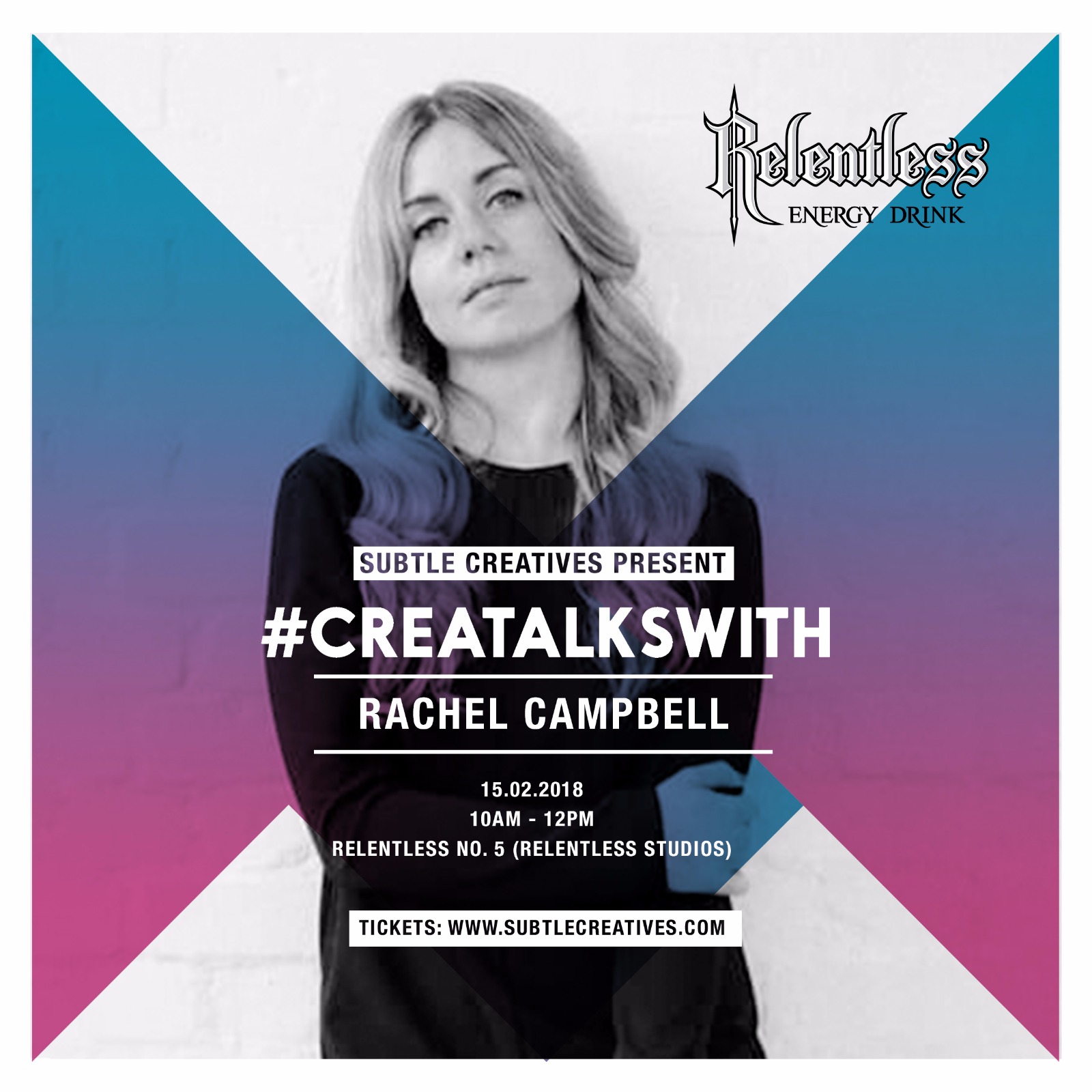 Rachel Campbell is a renowned PR agent, with her backgrounds starting from Enter The Hub PR alongside (currently) Spotify's Austin Daboah, she slowly started expressing her creative energy for marketing. A little way down the road, Rachel Campbell is now a force to be reckoned with on the PR front, with her own PR agency – WIRED PR, she boasts of clients such as Stormzy, Jorja Smith, Migos, AJ Tracey, YXNG Bane, etc.
The discussion will delve into the beginnings of Rachel Campbell, and walk us through how she came to create her own agency, working alongside Atlantic Records, boast of a personal roaster of some of the most successful artists in our time.
Time: 10am – 12pm
Venue: Relentless No. 5 (Relentless Studios) 5 Denmark St, London WC2H 8LU
TICKETS ARE FREE TO RSVP - STUDENTS PLEASE BRING ID, NON STUDENTS WILL NEED TO PAY A £5 ENTRY FREE!