Description
Blooming Founders Masterclasses are a series of events that provide practical business education to help entrepreneurs build and grow their businesses.


Topic of the week: Create A Brand Story That Hooks Consumers
Storytelling sounds a bit fluffy and it's not the easiest thing to do – especially when it comes to telling your own brand story. But if you get it right, it can help you win the hearts and minds of your customers and drive faster growth.
In part one of this masterclass, Amanda will break storytelling down into simple, chewable chunks, sharing real-life examples of brands 'nailing it' and 'failing it' so you'll get a better understanding of what a great brand story looks like.
In part two, Amanda will share some frameworks and tips to help you identify the most powerful story you can tell right now to help you win your customers hearts, along with the magic ingredients you'll need to tell it in a compelling way.
What you will get out of this masterclass:
What a great brand story looks like vs. what a bad brand story looks like

How to identify the most powerful story you

r brand

can tell

right now

What it takes to create a powerful brand story

(aka

the magic ingredients

)

Some tips to help you bring your brand story to life in a distinctive way
THE SPEAKER: AMANDA BAKER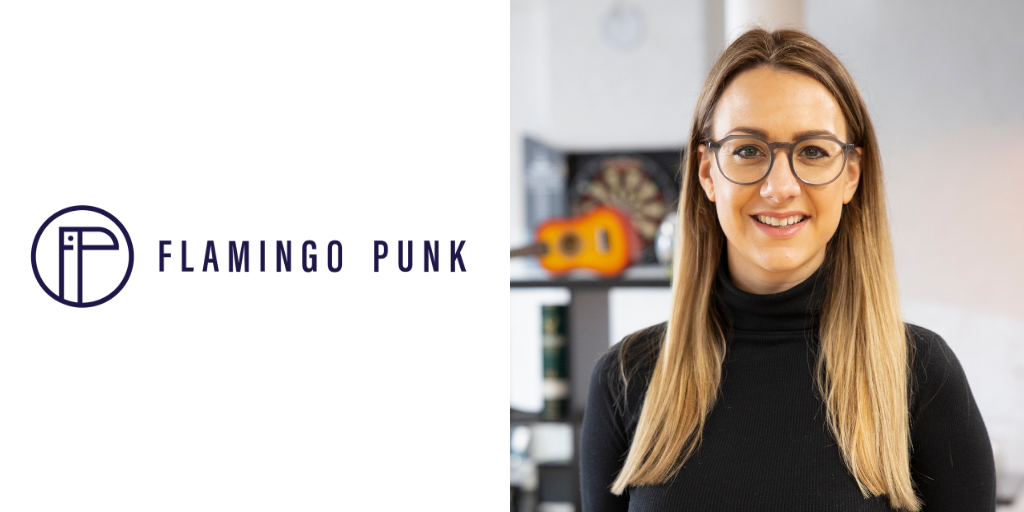 Meet Amanda Baker, Co-Founder and Brand Strategist at Flamingo Punk
After 3 years running a VC backed FashTech startup and learning the hard way that hustling like a loon doesn't always make your dreams come true, Amanda went back to her advertising roots to set up Flamingo Punk – a London based creative agency that helps young and upcoming brands rise to fame using bold techniques in branding, storytelling and digital marketing.
Amanda has spent the last five years inspiring Founders and CEOs across Travel, Fashion, Tech and Finance industries to be brave and stand for something that goes way beyond what they sell and what they do.
She is a huge believer in a story-first strategy and believe that the brands who'll adopt this approach will be the ones making it through critical moments of change because they'll hold the power of empathy.
BROUGHT TO YOU BY



Blooming Founders is London's leading networking platform and coworking space designed for female founders.
Our vision is to break down the barriers that hold female entrepreneurs back and enable them to build big businesses.
We do this by helping them to expand their networks, by providing helpful business education, by facilitating access to investors and many things more.
We welcome people of all genders to be part of our community. Our network is industry agnostic and includes startups, small businesses, freelancers and charities alike.