Join our 2 part experiential workshops and create an effective community ritual for the start of your week.
About this event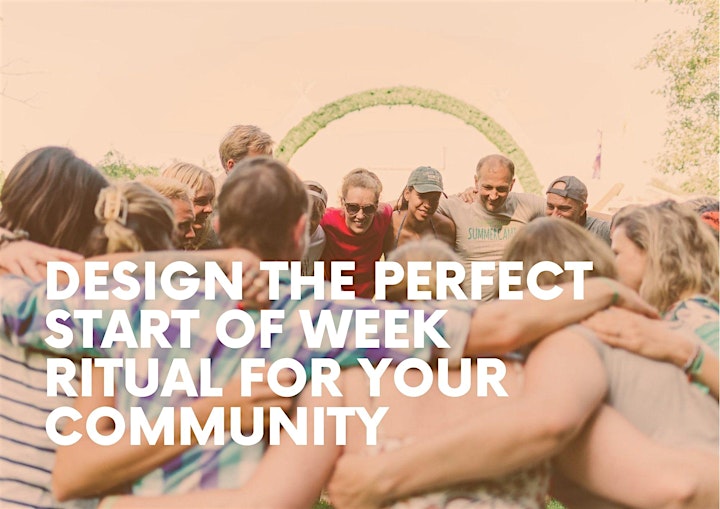 This two-part workshop will enable you to design the perfect entry point to the week for your community.
By implementing a ritual at the start of your week, you can enter the time ahead as a conscious, aligned and powerful community.
In this two-part design workshop (on 07-05-2021 & 14-05-2021), we will help you design a masterful start of week ritual for your community.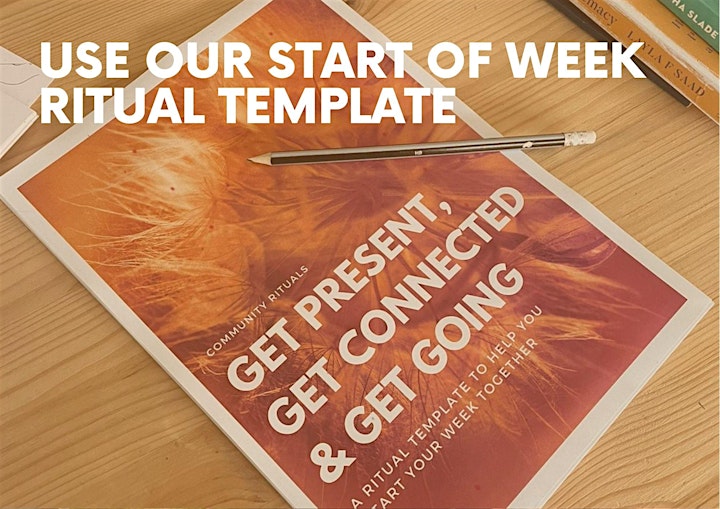 The backbone to this workshop series is the Start of week ritual template from Community Rituals.
We provide you with a well-designed structure and flow to your ritual - ensuring that it will be effective. You bring the content.
You will gain insight in the deeper layers of ritual design and you will pick up the skills needed to host your ritual. All while engaging in a co-creation process with other attendants and our experts in community building and ritual design.
Note: buying a ticket gives you access to both workshops: Getting started & Finishing up
Our workshops enable you to get the most out of your design phase and ensures that you end up with a masterful ritual to bring to your community.
The Start of week ritual template has been developed for anyone to be able to design a bespoke ritual for their communities. It is included in the workshop price.
Do you want to design a masterful start of week for your community and become empowered in your facilitation skills and delivery? Join us!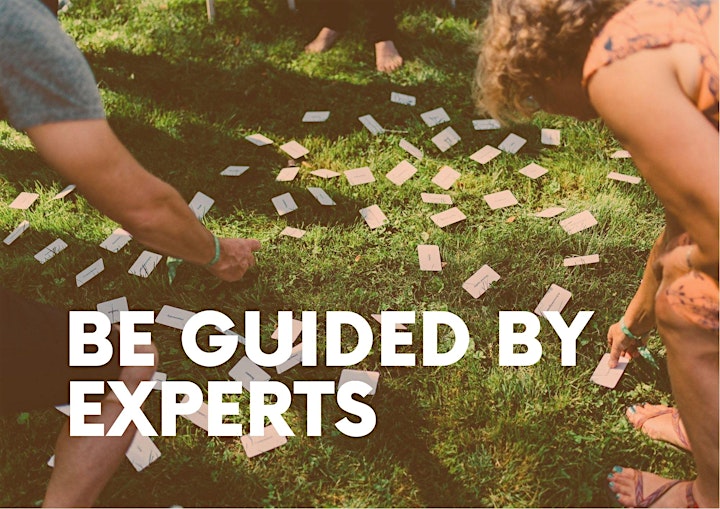 In this 2 part workshop series you will:
Design with the support of experts
Gain insight in the deeper layers of ritual design
Become a confident, clear and creative ritual maker
Develop your confidence in facilitation and delivery
Signing up secures your place in our online workshops Getting Started and Finishing Up, both 90 minutes long and taking place one week apart over Zoom; on 07-05-2021 and on 14-05-2021.
Getting Started ( Part 1)
07-05-2021 15.00 - 16.30 ( CET)
Focused on exploring your unique ritual expression, uncovering the elements that contribute to an effective ritual and how this may tie to your community's intentions. The Getting Started workshop introduces participants to design principles that will allow you to create an impactful, enjoyable and bespoke ritual.
Getting Started Workshop Outcomes:
Become more attuned to what start of week rituals are and how to use them
Get started with a clear sense of what works and what doesn't
Enjoy and make use of the power of community
Receive personal support from experts
Learn design principles that can empower all your future rituals
Following the Getting Started Workshop a period of further idea generation, testing and redevelopment begins. In the week-long lead up to the Finishing up workshop, you will explore the needs of your community, test your ideas and use these insights to develop a meaningful ritual.
Finishing up (part 2)
14-05-2021 15.00 - 16.30 (CET)
Completion of this workshop will see participants excited and ready to bring life to their bespoke ritual. Finishing up will incorporate a creative session, design testing methodology, direct feedback and facilitation skills-building to ensure your ritual is ready to be experienced.
Finishing Your Design Outcomes
Get ideas and inspiration from other community builders
Understand the strengths and weaknesses of your design
Improve your facilitation skills
Receive direct feedback and fine-tune your ideas and skills
These workshops are brought to you by Community Rituals
Write to us on hello@communityrituals.com if you have any questions or want to book a co-creation session with one of our experts or a workshop for your team or community.