Description
This practical and creative workshop will help you identify how your business idea or organisation creates, delivers and captures value. It will help you to quickly get your ideas down and think about the strengths and issues
The business model (BMC) tool will help you to create, analyse a business model and give you a bird's eye view of your entire business model and structure of a business plan.
By the end of the session you will be able to:
Present a complex ideal in one page

Design a simple business model for your business

Create a snapshot of your business/idea

Identify issues that could affect the performance of your business/ideas

Identify areas you need to develop and possible opportunities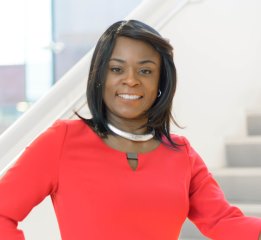 Alexis heads the Business Training Consultancy eETal, and brings with her over 10 years in business enterprise development, designing innovative industry -led workshops and delivering tailored training to industry. Some achievements include:
Guest Speaker for a number of organisations London Southbank University, Kingston University, City Business Library ,

Delivering Executive and Business Leadership skills training: London Probation Trust, Education Institutions and new initiatives such as Peter Jones (Dragon's Den Entrepreneur) Enterprise Academy to launch the first East London Centre which mentored a number of start-up businesses and motivated young people in entrepreneurship through the delivery of business-led training in partnership with companies and entrepreneurs.

Collaborative working with a range of organisations and business patrons such as His Royal Highness Duke of York's Office, Grant Thornton, NatWest Bank, SMEs and entrepreneurs such as David Gold.
---
Please note: Cancellations via Eventbrite may be made up to 9am on the day of the seminar.
As we do not admit latecomers, or allow refunds to those who are late, please allow extra time to locate the City Business Library, if this is your first visit.