Description
Ever wanted a visibility raising way to make an impact through a Facebook challenge, want to run one? 
Most people feel inspired but find their Facebook challenge experience to be;
b)   Fruitless. After all the effort spent, they lost a lot of time and didn't really make any new connections or money
c)   Even though they love what they do, they end feeling frustrated and stress out and scared that they're not that great at what they do!
My guess is that you've thought about running one, but don't know where to start or how to make it worthwhile
And 
You definitely wonder what you should charge or if you could charge and then there's the whole "But how do I make money from it and what's should I sell afterwards?
And 
Usually after deciding to create one, you may even secretly ask yourself "but what if no one comes?"
How on earth do I work out what to share:
 ~ without giving it away?
 ~ over such a short space of time?
~ in a way which works for them and makes sense?
I'm Jenny Kovacs I'm known as "The Queen of Being Seen"  because  your visibility and ability to be seen, be heard and be remembered matters.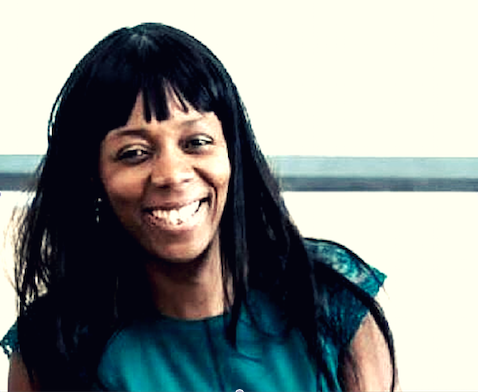 Since 2013 I've run numerous Facebook challenges which have definitely raised my visibility, my profile and grown a healthy list of 'Visibility VIBErs'  I've also experienced huge successes, AND I've lost time, energy, faith, the will to live and momentum and in the early days I experienced some fantastic flops too. 
I've watched others, my friends, peers, mentors and strangers waste time, lose momentum and burn out, but I noticed one thing that was different.
Facebook challenges can be powerful, profitable and can change lives... Yours and theirs. 
And that's what I want to share.
In a live one day workshop, on Thursday 29th September in London, together we'll create your next (or first) Facebook challenge.  
One that's transformational for them, exhilarating and profitable for you. We'll cover key fundamentals to create, run and profit from your next Facebook challenge.
So that you raise your profile, gain a wider audience and make a difference while showcasing what you love, do and want to really do
---
This is a practical workshop, where theory is secondary to taking action so that you can create your challenge with hands on help right there in the room. Whether you want to create a 'back to school vibe, create a crescendo for Christmas or kick start their New Year. You'll receive very real and really effective ways to get your challenge done.  
I'd even include the before, during and after process, swipe files for accompanying and follow up emails, so by the time you leave, you're only job is to decide a date to run the first one.
---
Together in a small and intimate group, with others who are also workshopping with you, we'll create the time frame, the pricing, the upwell, cross sell and down sell and how to stay connected with your attends.
Including what to do to avoid burnout, how best to engage them, encourage them and support them
This workshop is £197 but you book quickly your place is just £97.00
What we'll cover:
~ What to run as a Facebook challenge 
~ How to know which part of your business or businesses to run it on?
~ Ways to decide your best delivery medium and create the framework to share during the challenge
~ The best templates for documents, an engaging structure for videos and audios
~ What works best to build momentum with numbers and without having to use ads 
~ Whether to run it for free or to charge? And if so, how much to charge?
~ Best next steps after a Facebook challenge? Upsells, cross sells, down sells or no sells
All during this ability activating workshop style day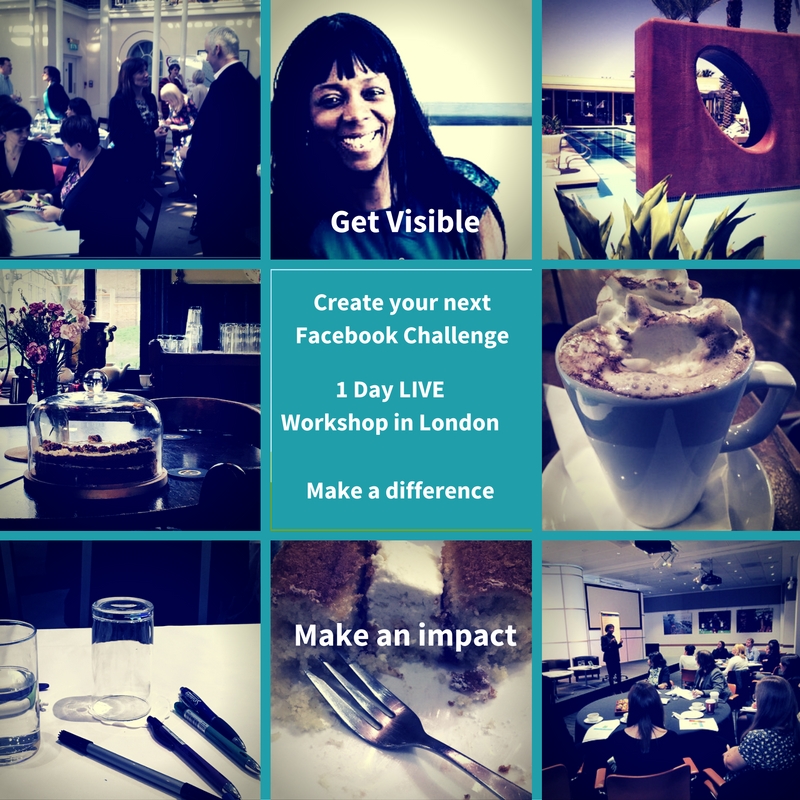 We'll break down the process into
BEFORE.    DURING.   AFTER    
Although no pre work is required, you'll also receive a little pre workshop video.
Refreshments, and lunch will be provided on the day and a donation will be made to a selected cause, organisation or place where it's benefits are most needed.
===
We'll do this in a small group so that we can work on and craft your challenge and have your back, you'll also receive 2 bonus 30 minute calls one before and the other after the workshop AND for all those attending, an additional support option will be made available on the day.
With my help and experience, we'll choose how to make your impact when standing out through Facebook challenges while you raise your profile, attract a new audience and become even more visible.  
For ease of transport to the venue, please note the day will start at 11am and close promptly at 6pm
The venue is easily assessable and is an 8 minute walk from London Bridge mainline and tube station and a short walk from Southwark tube
===
To grab your seat, (as there are very limited spaces available), please click the ORDER NOW button, you'll receive the location details, pre and post event notifications AND the ability to make a difference right there on Facebook. 
If you've been waiting to make a difference or get visible 'someday', that day may just be right here, your new audience awaits...