Join us for our 'Teach Inspire Create' workshop with Jasone Miranda-Bilbao
About this event
As part of our Teach Inspire Create annual programme of events, we're excited to welcome Jasone Miranda-Bilbao for a live workshop on mindfulness and the practice of meditation on 27 January 2022.
Based in London, Jasone is both an artist and yoga practitioner. Mostly working with installation, sculpture, photography, video and drawing, she also curates exhibitions. Her work has been exhibited internationally, and she has also participated in artist residencies, talks and conferences and in teaching. In 2006 she completed a PhD in Fine Art at Goldsmiths College - her PhD thesis looks at how we generate relations and more specifically at the relationship between sculpture and photography, 2 and 3 dimensions, movement and stillness.
Her interest in yoga came about from questioning the relationship between self and world. Having gone to her first yoga class in 1999, in 2002 she committed to a daily Ashtanga yoga Mysore practice. Two years later she travelled to Mysore (India) to study at the KPJAYI, now called Sharath Yoga Centre. There she realised that in order to make yoga her own, she needed to understand the ways in which India intertwines spirituality and daily life. She began to live and work between London and India, mostly in New Delhi, and this experience of spirituality in context is what she credits for having shaped her understanding of yoga the most.
Jasone's combined experience in yoga and art, practical as well as theoretical, has given her a particular understanding of how body and mind work together and a belief in the importance of exploring new ways of thinking and living.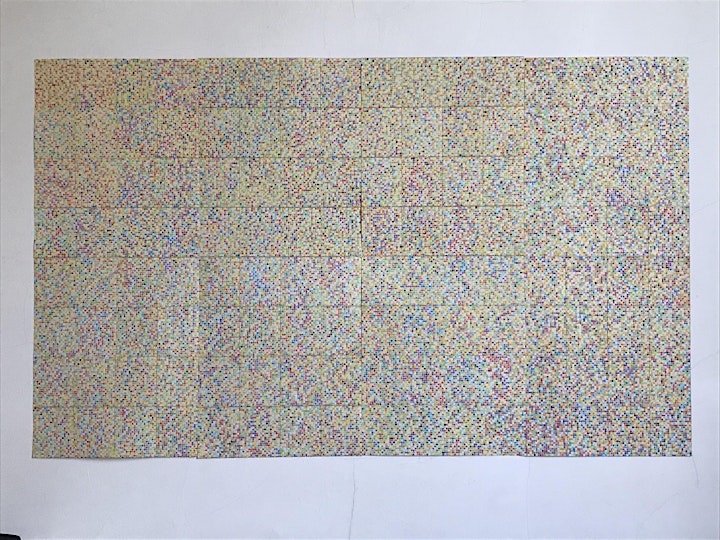 In this session, Jasone will look at what meditation is and teach you how to practice it by bringing the mind to the breath. The main objective of the workshop is to provide practitioners with some basic tools that would help to widen awareness of how the body and the mind operate in conjunction.
We can't wait to take part and we hope you will be able to join us.
All delegates must book a place to attend. Booking in advance is also highly recommended.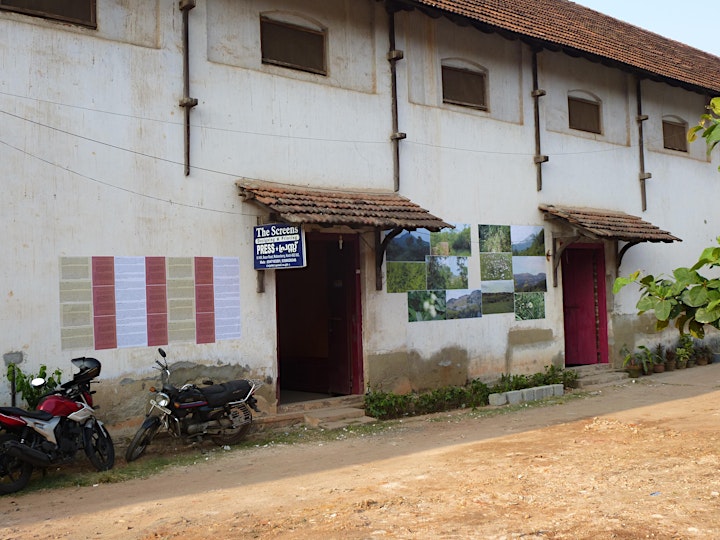 Image credits:
1.'I took the drawings to the terrace to be photographed', 2018, Still image on flat screen.
2. 'Graph Flattened', 2008-ongoing. Wax pastels of graph paper, so far 200x150 cm.
3. 'Annamalai and Gorbeia. Two Mountains', 2014. Installation includes prints and text, here installed at Gallery OED Courtyard (Kochi, India) as a Collateral Event of the Kochi-Muziris Biennale 2014.