Create Your Future - Careers (Find the job you love)
Description
Is your future; progressing in your career?
We invite you to "Create your Future" with us.
At any given time, an average of 60% of people in work are considering changing their job for a better position. This is against the rising trend in the work place of jobs being lost to new technology and automation, making effective job search even more difficult. How do you stay one step ahead?
Are you looking to:
Find a job you love?

Figure out the next step on your chosen path?

Looking to change industry?

Coming back to the job market after a career break?

Then this masterclass, with career coaches Ray Warren and Bill Pitcher, will show you how to transform your career for a more successful and fulfilling working life.
Through shared experiences and understanding, in more detail, how the labour market works, you will be equipped to uncover your priorities, ambitions and talents. You'll also learn how to evaluate your options and turn your career goals into a reality.
---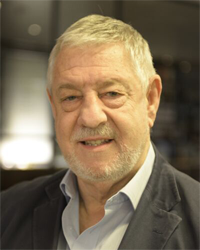 Bill Pitcher

Bill has a Master of Arts Degree from the University of De Montfort.
Bill has held various offices within The Association of Career Professionals International, a global association for career practitioners and executive coaches including International Board Member (1996-2004) and Global President (2000-2002).
He is also a Fellow of The Chartered Institute of Personnel & Development, and has held various offices within the Institute.
In his early career Bill worked in management in the retail and telecommunications fields, and subsequently in human resource management in the public sector and utilities.
In his mid career he worked in human resources consultancy for KPMG and then joined Moores Rowland where he established a human resources consulting practice. In 1990 he led a management buyout of this function and renamed it CEDAR International. Under his guidance CEDAR grew to become one of the UK's leading independent HR consulting practices, with forty-five staff at eight offices throughout the UK and strong global links.
During the period 2002 to 2006 Bill delivered programmes on Diversity, Multi-Cultural Teamwork and International Communications (2004-2006) at The University of Bremen and The University of Applied Sciences (The Hochschule) in Bremen, Germany.
Bill served on Board of CEDAR International from 1989 until 2006. In October 2008 Bill set up Pitcher Solutions Ltd, focusing on delivering quality executive coaching and team programmes to both public and private sector, and HR advisory work including restructuring.
Bill has worked in many countries on consultancy assignments including Spain, France, Germany, The Netherlands, West Africa and The USA. He has advised large employers including UBS, Citibank, British Airways, Quilter Goodison and many other organisations.
Bill's coaching clients have included senior executives from such organisations as HSBC and NBC Universal, both individuals and teams.
In addition to his career counselling, coaching and HR advisory services, Bill is now a part time actor on stage, screen and corporate videos.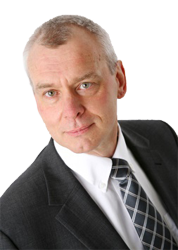 Ray Warren
Ray's coaching experience over the last 12 years covers a broad range of clients from FTSE companies through privately owned organisations to NGO's. This includes organisations such as Marks and Spencer, Guardian Media, Nationwide, Homeserve Plc, Direct Line Group, Credit Agricole, Nationwide, Virgin, and Kuehne and Nagel. Ray also has extensive experience working with international clients based outside of the UK from different cultural backgrounds including Europe, India, North Africa, Central Africa and the Middle East.
Ray provides tailored executive coaching programs to enhance the learning, development and performance of his clients. He combines his commercial experience and understanding of the psychology of individuals and teams to help create action plans that have "buy in" and are sustainable for his clients and their organisations. He supports existing, and emerging, executives to become more effective leaders able to develop teams and organisations to deliver results. His international experience allows him to coach across borders and offer support to clients working in today's multi-cultural business environment.
Ray has delivered leadership development and training both in one to one coaching situations and in facilitating groups and teams. He is able to work across a broad range of leadership subjects and draw upon contemporary ideas and models in working with clients.
Ray's specialities include managing and delivering change in organisations, performance management at strategic and operational levels and developing the manager as coach. In addition, Ray works with individual leaders to develop interpersonal and communication skills, improve confidence and assertiveness, and enhance delegation skills to allow leaders to spend more time "on the business" rather than buried in it.
Ray has over 20 years of international business experience working with large multinational organisations. He was CFO of Global IT Solutions at Electrolux and held several international Finance Director posts with Diageo Plc. His work as a senior finance executive in these organisations has allowed him to build a broad commercial knowledge and a wide ranging network.
Ray holds an MSc in Change Agent Skills and Strategies from Surrey University, is an accredited Executive Coach with Ashridge Business School, and an active member of the European Mentoring and Coaching Council.