Create Your Future - Start-ups & Entrepreneurs
Description
Is your future to fulfil your dream to be an entrepreneur?
Got a brilliant idea to do a start-up?
Then we invite you to "Create your Future" with us.
At any given time, an average of 60% of people in work are considering changing their job for a better position. This is against the rising trend in the work place of jobs being lost to new technology and automation, making effective job search even more difficult. How do you stay one step ahead?
As a result of these challenges in the labour market, more people are also considering setting up their own business, and taking charge of their lives. The latest Companies House data shows business formation reached another record high in 2016 with over 650,000 new businesses started. This reflects the continuing trend of the rise in entrepreneurship and why now may be the best time to become an entrepreneur.
Entreprenuers will learn how to:
Start a business,

Create a strong business plan,

Protect their idea or product (Intellectual Property),

Understanding funding: Startup loan, crowdfunding, and

Find the right co-founders.
Led by entrepreneurs Sandra Corita and Victor Brittain-Wong, with guest speakers Maurice Sardison and Boikanyo Trust Phenyo, is open to all budding entrepreneurs and anyone who is already trading.
These masterclasses are an amazing opportunity to network with like-minded individuals and for personal development and growth, giving you a powerful framework to achieve success in your ventures.
---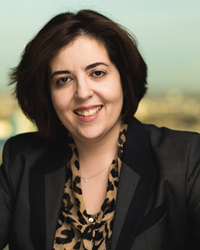 Sandra Carito
London born Sandra Carito opted to read law in Portugal, qualifying as a Portuguese Advogada.
Worked with an international Portuguese law firm in Lisbon and the UK until 2014, leaving to become a Registered European Lawyer with England & Wales and found her own City-based legal firm.
With experience working on award-winning London regeneration projects since 2001, now assists private clients and corporate investors in Portugal. Other areas of practice include contracts, cross-border, risk assessment and compliance, company and real estate.
Supporting numerous charities and participating in educational mentoring projects, Sandra is also the current Honorary Secretary for The Anglo-Portuguese Society.
A recommended lawyer of the Portuguese Consulate in London, Council member of the Portuguese Chamber of Commerce and a founding committee member of the Portuguese Chamber Business Network since 2011.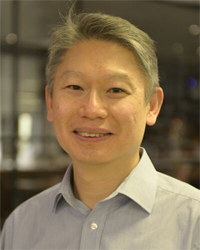 Victor Brittain-Wong
Victor's financial management experience over the last 20 years covers a broad range of companies from start-ups to SMEs to FMCGs to large global multinationals across various industries such as chemicals, food, engineering, education, health and insurance. Companies such as United Technologies, Glencore, Elementis, Glencore, RSL Steeper and Brakes.
Victor is a Fellow of the Association of Chartered Certified Accountants (ACCA) as well as an Associate of the Institute of Chartered Secretaries and Administrators (ICSA). He is also an Alumni of Imperial College London with an MSc in MBA.
Victor started his career in Malaysia with Arthur Young in Audit, now called Ernst & Young after their merger, before moving to the UK. In his early career, Victor worked as an Administrator of a media company before moving to a start-up company as Financial Accountant, where he worked on laying the foundation of strong financial processes and sustainable cashflow and growth strategy helping the company to break even within 2 years.
Whilst at United Technologies, Victor was involved in a variety of projects and additional responsibilities in addition to his regular financial management. He was involved in the mergers and acquisitions team working in partnership with PwC in due diligence and valuation. He was also involved in pricing projects for the Europe and Middle East region.
Victor combines his financial and commercial experience to help organisations to move from where they are to where they want to be, helping to recognise and harness a much neglected competitive advantage in most organisations; processes to improve growth and financial sustainability. He incorporates the kaizen (continuous improvement) mind-set in every undertaking.
Victor is also an entrepreneur having set up several start-ups, from food to mobile health to financial technology. His first start up was a food company providing ethnic food, which he later sold to his business partner to set up his own consultancy; Brittain-Wong advising on disability and coaching managers how to integrate disability into their team and organisation working with clients such as Barclays Bank, local councils, the BBC and Met Police.
Victor's current start up is involved in healthcare in the area of assisted-living, and he is also currently enabling the Student Support Centre, a group of companies in the Education industry, to re-position the organisation in the digital world.
Social entrepreneurship is also something that Victor values highly, and is a partner of the Transformational Business Network, investing in and mentoring entrepreneurs and micro businesses in the developing world. He is also an investor and activist in a company bringing access to renewable energy in some of the most deprived areas in the world.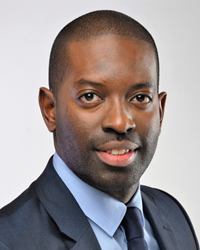 Maurice Sardison
Maurice is a former Grant Thornton adviser and commercial banker, and has advised over 2,000 businesses over the past 15 years.
An expert in business and finance, he has helped business to become finance ready, pitch to investors and has helped clients get access to over £100m of finance to help grow their business and achieve their ambitions.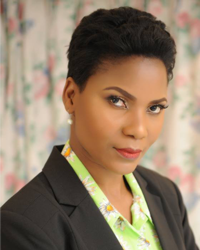 Boikanyo Trust Phenyo
Boikanyo has spent her life raising the profile of African Women, while inspiring others to follow in her footsteps to achieve equality with their European counterparts as they see what can be achieved by someone with a big heart and determination to overcome all barriers to progress, making a success of her life for the benefit of others.
Boikanyo is a successful model and beauty queen-turned-parenat director, who specialises in choreography for the catwalk and beauty pageant stage.
She has much experience managing models and beauty queens and was the Events and Projects Director for the Commonwealth International Beauty Pageant in 2014.
Boikanyo was also a coach and trainer for Miss Africa GB in 2015, and 2016, and has appeared as a VIP Judge for many prestigious pageants all over the country.