Create your Online e course, Training Manual or Coaching Program - Workshop...
Description
Create your Online course, Training Manual or Coaching Program -
Workshops or Online 1:1 sessions available please email me for further deatails for locations info 
Hello@kaleidoscopecreativesolutions.com
Dream of making some passive income ?
Want to ensure that your staff have an online Knowledge Base ?
Want to create an online Business Model with Online Courses ?
Setting up an online training academy ?
New to Coaching and Want to create your Online Course or Coaching Program ?
During the interative workshops/online tuitions you will:
Learn Strategies to maximise your current skills and tranfer them into a program/course or manual

Transition knowledge to an online course, manual or Program

Assit your with the creation of your course/program struction and recommend the possbile platforms for hosting and delivery *PLEASE NOTE IF YOU USE A SELF HOSTED PLATFORM YOU CAN UPLOAD YOUR COURSE DURING THE WORKSHOP
Your trainer will:
Provide you with shortcuts to creating content on the day

Provide you with methods to create the graphics for your courses

Help you to create a workflow framework which you can reuse

Discuss the benefits of a Custom Domain and profit potential for a Business Model

Advise you of the E-Commerce capability for some teaching LMS platforms

Advise you on how to create additional Instructors & earn commissions to create your own Niche Academy 

Discuss the benefits of an Affiliate Program

Explain additionals like Live Chat and Student Support

Discuss benefits of Video Conferencing, 

Screensharing & Whiteboarding and the benefits to your learners and Business

Provide you with a written course tailored to your indstry for an additonal cost #
The online course and education industry is a billion dollar industry !! 
This workshop can be delivered inhouse bespoke and tailored to your industry. Please contact prior to booking to confirm the venue location at info Hello@kaleidoscopecreativesolutions.com
For online sessions please book email your receipt to hello@business360bootcamp and check availability here https://calendly.com/katyoung155 Evening slots are available.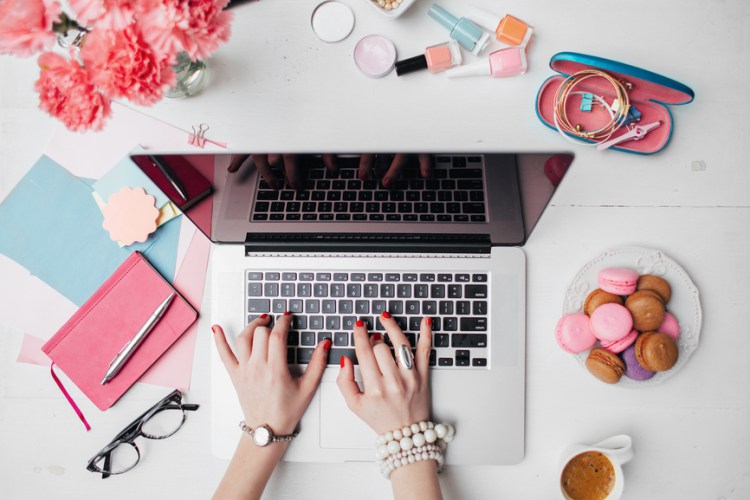 Your trainer Katrina Young holds a lecturing Teaching Qualification accredited by the City & Guilds is an over-comer, Huffington Post Blogger serial Entrepreneur and ultimately a Solutions Architect. I am a Business Coach specialising in Growth & Business Model Strategist. I combine Business Analysis & Strategy, Usability & Engagement Marketing and Project Management to provide monetised Business Model Frameworks for Business owners and corporations.
For online tuition please check the calendar and book your session here 
https://calendly.com/katyoung155
A little more about me !
I am a Prince 2 Qualified Digital Project Manager, a Scrum Master registered with the Scrum Alliance, I have a Degree in Marketing & Advertising.
With over 13 years extensive experience I am an advocate of the lean and shoe string start up. I love all things Tech. I blog and write about the following topics Business Start Ups, Business Growth, New Business, Sales Funnels, Shoestring Start Ups, Traffic and conversion as well as additional related topics. I specialise in Business Strategy and Growth, Engagement and Usability Marketing Strategies.
I provide Project Management Solutions. I am a Agile evangelist, Lean enthusiast and self confessed workaholic who loves to help and serve. I consult with Business Owners, Corporations, Coaches & Strategists to gain Clarity, creating Business models which provide additional income sources. I create strategy for product creation, overhauling existing stagnant and failing services and shoestring marketing and traffic methods. Transferring their knowledge into an online course or program.
I help those who are desperate to  their 9 - 5 Transition their skills from Corporate to Coaching.I am a Prince 2 Qualified Project Manager with over 13 years extensive experience. Registered with the Scrum Alliance I have a Degree in Marketing & Advertising. I am a City & Guilds Qualified Teacher.
Contact me if you want to me to assist you in increasing your scalability, profit and services. So you can focus on doing what you love. Leverage my skills, experience and knowledge.
I provide you with a Business Framework, the tools and Strategies to maximise your current skills and Transition to knowledge transfer to an online course, manual or Program.
http://www.katrinayoungconsulting.com/
Contact info Hello@kaleidoscopecreativesolutions.com