Create your own batik placemats: a workshop with Bridget Cordory.
About this event
Create a unique placemat for your table using batik techniques under the guidance of renowned local expert Bridget Cordory of ArtsMajic.
Batik is decorating cloth using wax and dyes. The word Batik originates from the Javanese word 'tik' meaning dot.
During the workshop you will learn the techniques of applying wax to paper and applying dye, building layers of colour. Once completed, we will mount your creation on a cork placemat and seal with clear vanish.
What is provided:
Cork placemat, wax, dyes and fixing chemicals, batik tools, glue and varnish.
You will need:
- Apron - please wear old clothes
- Paint brushes - soft and natural fibre is best,
- Pencil soft
- Your design - Bridget will provide some templates if needed
Bridget works with textiles, exploring the relationship between dyes and material. Experimenting with barriers and the flow of the dyes, watching the colours merge and blend, living their own life - Art's Magic! Her work is influenced by the North Devon/Cornwall coastline and countryside as well as her years in Cambodia.
---
Part of a whole programme of food-themed frivolity on-going throughout October - in celebration of The Burton at Bideford's 70th birthday. More details here.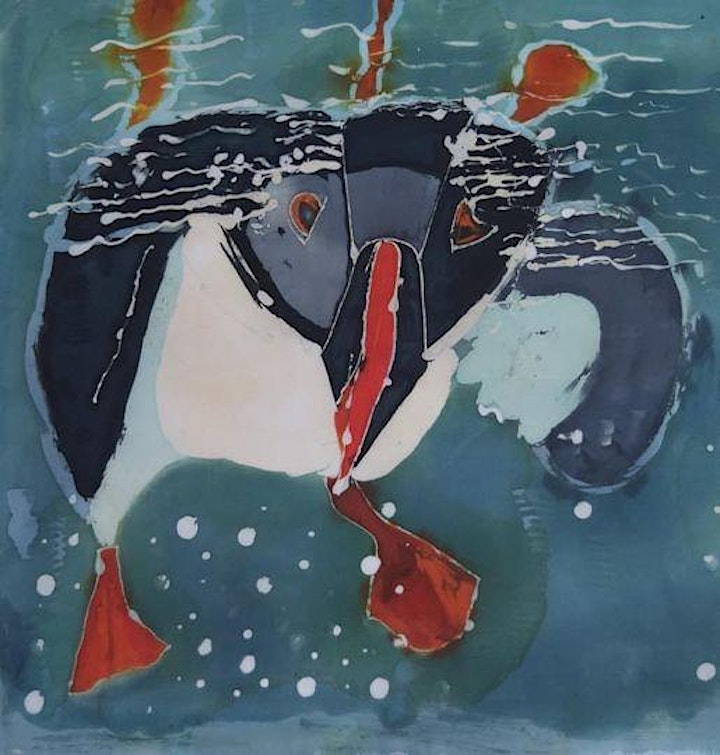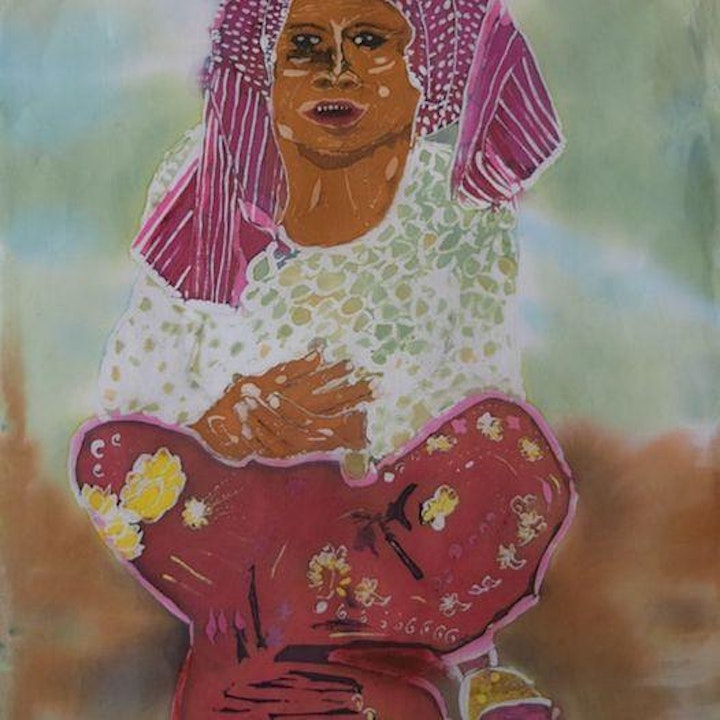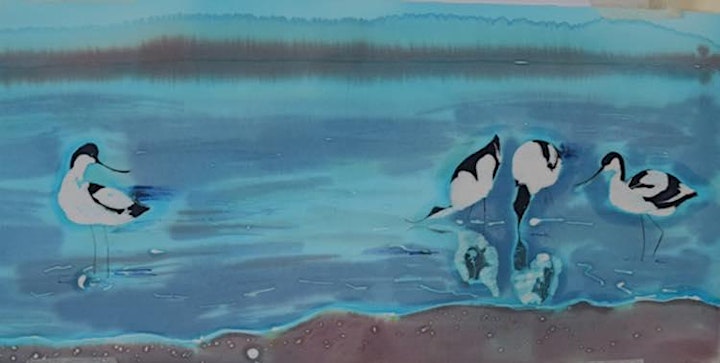 Organiser of Create your own batik placemats: workshop with Bridget Cordory