CREATE YOUR OWN INTERNET ECONOMY - 2 DAY PROGRAMME
Actions and Detail Panel
CREATE YOUR OWN INTERNET ECONOMY - 2 DAY PROGRAMME
Fri, 3 Feb 2017, 18:00 – Sun, 5 Feb 2017, 17:00 WAT
Description
Serah W. Lister works with The Internet Business School (TIBS), the UKs most up-to-date Internet Marketing Training company as a Digital Marketing Consultant. Serah was trained by Simon Coulson, founder of TIBS which trains thousands of entrepreneurs and business owners each year, teaching them how to use the Internet to grow their businesses or start their own businesses. In this fast moving world TIBS courses are updated EVERY MONTH to ensure we always teach the latest strategies.
If you want to get the Best Strategies & Resources for Creating Internet Wealth In 2017 and beyond this is the training to attend!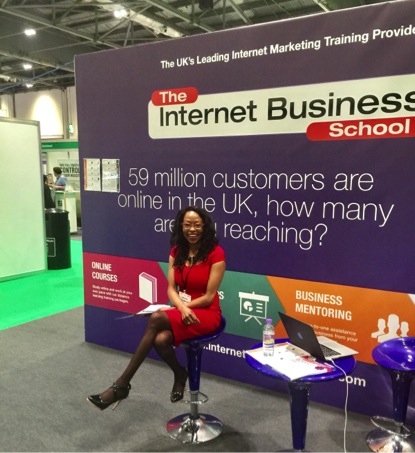 At this World-Class 2-Day intensive full time training, you must attend both days from 9am – 6pm to cover everything and learn what others are doing in London to create their own internet economy. You must take advantage of the internet, the new 'real estate' where you can have as many properties as you wish in any part of the world!
The Platinum ticket includes 2 Bonus Sessions on both days!

Course Programme
Day # 1
Online Business Models
- Selling physical products
- Selling digital products
- Affiliate marketing
- Online services

Business Market Research
- Identifying online trends
- Measuring market size
- Measuring competition
- Market analysis methodology
Digital Product Creation
- eBooks
- CD
- DVD
Domain Names & Hosting
- Registering a domain name
- Website hosting
Creating Websites
- Installing WordPress
- WordPress themes
- WordPress plugins
- WordPress widgets
- Other website platforms
Video Marketing
- Introduction to video marketing
- Video marketing strategies
- Video sales letters
- How to optimise video for SEO
- How to rank video on YouTube
- Video streaming
- How to syndicate video
- How to create a video
Day # 2
FOREX TRADING FOR BEGINNERS!
- Learn to create passive income EARN TO CREATE PASSIVE INCOME
- Trade without emotions
- Learn revenue builder strategy
- Get insight tips on how to trade next day/week
- How to Increase Your Trade Amount Without Increasing Your Investments
Social Media For Business
- Understand uses of social media
- Social bookmarking
- Understanding Facebook
- Fan page tips
- Understanding how Facebook ranks posts
- How to create a Facebook fan page
- Setting up a Facebook store
- How to leverage viral Facebook campaigns
- Facebook competitions
Mobile Marketing
- Mobile apps
- Text message marketing
- Mobile friendly websites
- Mobile advertising
Outsourcing
- Understanding outsourcing
- Where to find outsourcers from $1 an hour
- What to outsource
- How to outsource
- How to make sure your jobs are done well
THERE IS A HUGE DEMAND FOR THIS COURSE SO GET YOUR TICKET NOW TO AVOID DISSAPOINTMENT!