Description
Buzzzzzz!!!
Have you ever played Operation - where you have to carefully remove pieces? Well now you can make your very own using CodeBug, the FUN way to learn coding and electronics.
What better way to spend your weekend than playing with electricity in this fun workshop?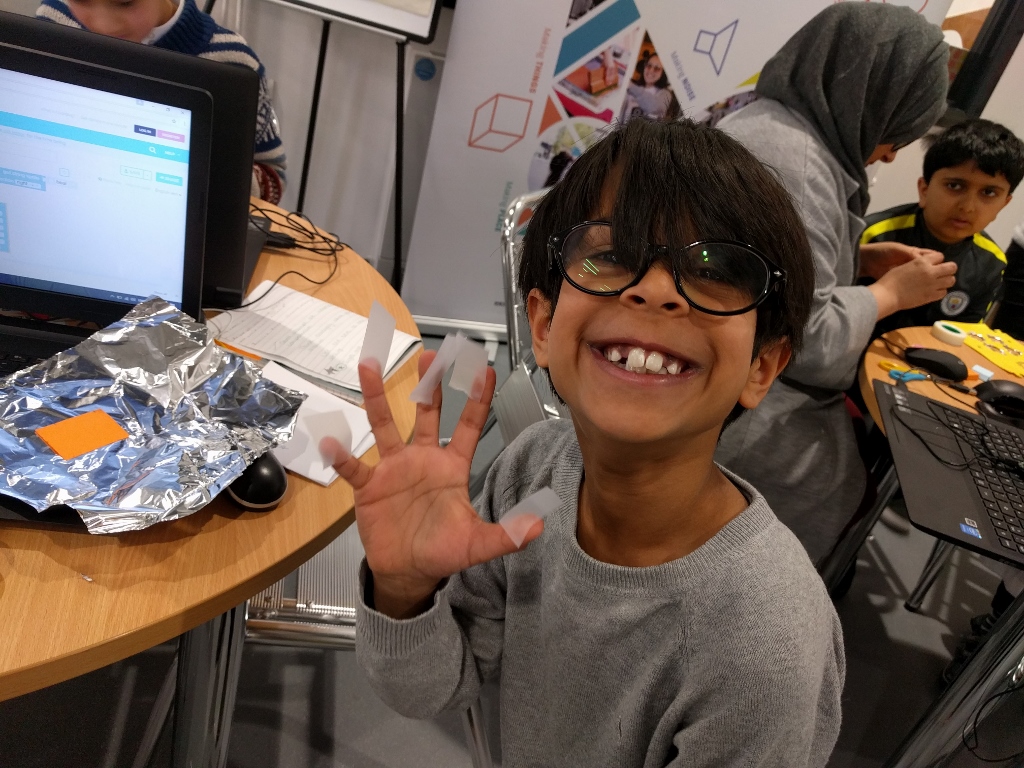 CodeBug is your friendly electronic bug :) everything with CodeBug is drag-and-drop and clip on, so you can get started in minutes. You will write build up your code using CodeBug's Blockly programming blocks, snapping them together like a puzzle.
No prior coding or electronics experience is necessary, as we will turn you into master coders in just a couple of hours!
Suitable for ages 7+.
Following this workshop you will:
Understand the basics of coding
Understand the basics of electronics
Know how to use CodeBug and the CodeBug website
Your own operation-style game board (CodeBug and wires not included)
NB/ Under 14s must be accompanied by an adult at The Making Rooms.
Lovingly supported by:
Organiser of Create Your Own "Operation" Style Game using CodeBug!
The Making Rooms is a place where creativity, technology and advanced manufacturing come together in a community facility for use by businesses, artists, inventors, students, children and just about everyone else to design and make anything from high-tech products and gadgets to toys, artworks, home decorations and t-shirts.
The facility can be used for personal fabrication and hobbies, commercial prototyping and artwork, testing new processes & equipment, technical and creative training, education, or just plain fun!