CREATE your own Practice

Friday, 5 October 2018 from 08:00 to 17:00 (BST)
Event Details
Do you hold a GDC number?
Have you ever dreamed of running your own dental practice?
Do you lack the knowledge, confidence and business skill training to do it successfully?
If you have answered yes to these three questions CREATE your first dental practice is the course for you.
Did you know, most new businesses fail!!!
These are some of the studies that show, the tough reality, that if you set up a new business you are not likely to succeed
80% o

f entrepreneurs starting a business fail within the first 18 months. (

F

orbes

)

50% of start-ups fail after operating for four years. (

Statistic Brain

)

66% of small businesses will fail within 10 years. (

Tutsplus

)

50% of small businesses fail after five years. (

Small Business Trends

)

3 out of 10 new companies "fail to survive" for more than 24 months. (

Wasp Barcode

)

Only 33% percent of start-ups reach their-10-year anniversary. (

Credit Donkey

)

Only 1 out of 5 new businesses survive past their first year of operation. (

USA Today

)

Fewer than 50% of businesses survive more than 5 years. (

Fundivo

)
If you start a practice and fail what will it cost you in time, money, stress, damage to tour family, relationships and health?
 We are committed to your success and have designed a workshop for any member of the team, so that you succeed first time.
What you will learn
6 essential keys to setting up a successful practice
Tips, techniques and tools for success
The common reasons why practice fail and how to prevent it.
About your trainer
Your trainer and coach, Dr Jane Lelean, is the only dentist in Europe who has been accredited by the International coach federation as a Professional Certified Coach. Jane Currently works with Dentists and other entrepreneurs in UK, Europe and as far away as USA and Australia, helping them establish and grow successful businesses.
Jane has trained and coached businesses of different sizes from the single-handed dental practice to multinational supermarkets and has the expertise that you are looking for.
Jane has a unique blend of experience and expertise combining her roles as a dentist, practice owner, and international accredited coach and trainer.
 Jane, "You are a pretty Yoda full of wisdom" A Wilkinson, Buckinghamshire
 Why would you want to come on this course? 
You are a DCP, hygienist, therapist or and you want your own practice
You are thinking about setting up a practice and don't know where to start.
You are torn between a squat and buying an existing practice.
You keep thinking about your own practice and find excuses why not now.
You don't have the time, money or energy to make expensive mistakes and you want to get it right first time.
Thanks again, I will carry on the good work" Catherine – Dentist South Wales-
How would it be?
If you knew a simple fool-proof way to CREATE your own practice?
If you had a simple easy to remember framework for business success?
You had access to knowledge, training, support and encouragement?
You were part of a community of dental entrepreneurs?
You had the mindset, motivation and mechanism to CREATE a successful practice.
"It was brilliant you must come" 
What this course will give you
Bespoke and individual attention, this course has a limited number of delegates because we want to ensure that your questions are answered.
Confidence and freedom to CREATE your own unique and successful practice
The template to build a practice like no other.
A simple, easy to remember and follow template.
New ideas, tips, tools and techniques.
Membership of a community of like-minded practice owners
Support, guidance and encouragement.
The next steps you will need to depend on.
 What is included in your training?
CREATE your own dental Practice, six simple steps will help you make your practice a success
  Our unique formula includes:
Elegant ways to plan and action practice ownership
Fool-proof ways to overcome potential failure
Delicious lunch and refreshments
Monthly follow-up webinars
Success Springboard 1-2-1 coaching session
"Jane knows her subject and is very inspiring" 
 "It was worth the money spent and can achievably implemented" Dr M W, Principal dentist, Suffolk
Are you ready to sign up now?
Other frequently asked questions
 "Interesting and inspirational to improve working methods" M K, Principal Dentist Norfolk
Can I bring someone with me?
When setting up your practice it is essential to have a support network and someone who understands what you are doing and why. We encourage you to bring someone along such your life-partner, supportive friend or sibling etc, even if they are not connected to the world of dentistry. To make this easier for you to do we offer them to attend at half price.
 "Jane brings it to a level that everyone can understand Thank You" Z P Dental Nurse 
"It was a time for empowering and providing a catalyst for progress, a really beneficial" Dr C N, Principal Dentist Shropshire 
When is the right time to attend this course?
A Chinese proverb states that the best time to plant a fruit tree is 15 years ago the second-best time is now.
The best time to join CREATE your own practice is as soon as you think, for the first time, you may like to own a practice, the second-best time is once you already own one.
Who should attend this course?
This course has been designed for ANYONE who has a GDC registration and thinks they would like to run their own business offering dentistry; from a pop-up direct access hygiene service to a fully comprehensive general practice or specialist service and anything in-between.
What do I do if I have other questions?
 We want you to be confident that you are making the best choice to attend this workshop. If you have any other questions call Jane on 07989 757 884 or e mail Jane@IODB.co.uk  and she will be delighted to answer to help.
Are you ready to sign up now? 
What other delegates have said about our training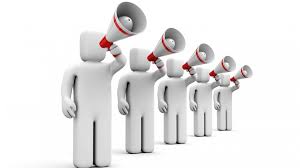 "Hi Jane, I Would just like to tell you that your course is the best thing I have ever done and yes you can quote me on that!!" C C, Dentist, Wales
 "I am pleased that I have been on the course. I knew that it would make a difference, but I didn't realize just how much I would benefit. I feel like a new Dentist. So, Thank you" S S Dentist  
 "You must attend the course with Jane, because it will open your minds, give confidence and flexibility at work. You will feel much better." T M Practice Manager
"I recommend this course to others because the course coach is a ball of energy, entertaining and very effective. The lady in purple is amazing!" D D Dental Nurse
 "Challenging, provoking, puts passion back into work" M C, Practice manager
"The presenter is not like anything I have ever experienced before. The course will change your perception of dentistry" F M, Dentist
"You definitely need to do this course. I could see everything from a fresh angle and I enjoyed myself. I am sure I will use what I learned. Thank you, Jane," L E, Dentist
"I really enjoyed this course and I would recommend it to my colleagues at work. I am certain this training would be very useful to them." Z W, Dental Nurse
"A terrific course that was an eye opener for me. I was literally afraid it would be difficult to follow and implement in real life, but I had lots of fun doing it an I learned useful templates which I can use collect the reward I deserve. I definitely recommend." G C, Dentist
"I would highly recommend Jane and her method of training. This is the only training event I have ever been to that has not made me sleepy through boredom! The course exceeded my expectations by rewarding me after delivering what I had learnt! (Only possible by Jane's method of learning)"            A R, Dental Nurse
"Well-structured course. At the end of the course you will be able to implement what you learnt on the course in your practice." P R, Dentist
"I will be telling my colleagues that the course is an 'eye-opener' into the world of dentistry. It makes you think and you should go." M C, Dentist
"It will change your life forever."           P D, Partner
"I wish I had met Jane 10 years ago, I could have saved myself so much stress!"
B N, Principal
"Learnt a lot about how to go forward and a lot about what I want to achieve." E N, Practice Manager
"Essential for anyone thinking about setting up a practice, have trouble running a practice or seeking ways to improve their organisation." J W, Associate
"You need to go on Jane's course, it's like no other and will help transform your business." G A Practice Manager 
"Thanks again for everything. The course has been so informative and has given me a strong foundation to build a practice and business. There was so much that I never even considered before starting this course" Implantologist
GDC enhanced CPD
Aims:
To give you the information you need to set up your own practice.

To share with you a simple, memorable model that will enable you to start your own practice

To build an entrepreneurial community of practice owners
Objectives:
By the end of the session you will have learnt the model, and will have a selection of tips, tools, ideas, questions and confidence to use immediately.
 Learning outcomes:
For you to have a new skill set that will enable you to set up your own successful practice.
Learning content
This is a unique workshop that uses the mnemonic CREATE as a framework for the learning content.
Development Outcomes
This event will have elements of Enhanced GDC learning outcomes A, B, and D
A         Effective communication with patients, the dental team and others across dentistry, including when obtaining consent, dealing with complaints, and raising concerns when patients are at risk;
B         Effective management of self and effective management of others or effective work with others in the dental team, in the interests of patients; providing constructive leadership where appropriate;
D         Maintenance of skills, behaviours and attitudes which maintain patient confidence in you and the dental profession and put patients' interests first.
Our quality assurance policy is available on request please e mail Jane@IODB.co.uk
Timings for day
Register 8:00

Start 8:30 close 17:00

1 x 1- hour lunch and 2 X 15- minute refreshment breaks

VCPD = 7.0 hours
Organiser
Today Dr Jane Lelean is a successful international dental business coach and trainer working with clients in 57 market sectors. With her background as a dentist and experience of running her own successful practice, she has a passion for working with dental practices and their teams. Jane works with clients all over UK, Eire, Europe and as far away as Australia.
Jane has an engaging, informal and inspiration style to her presentaions, which will enable tou to learn lots whilst having fun.